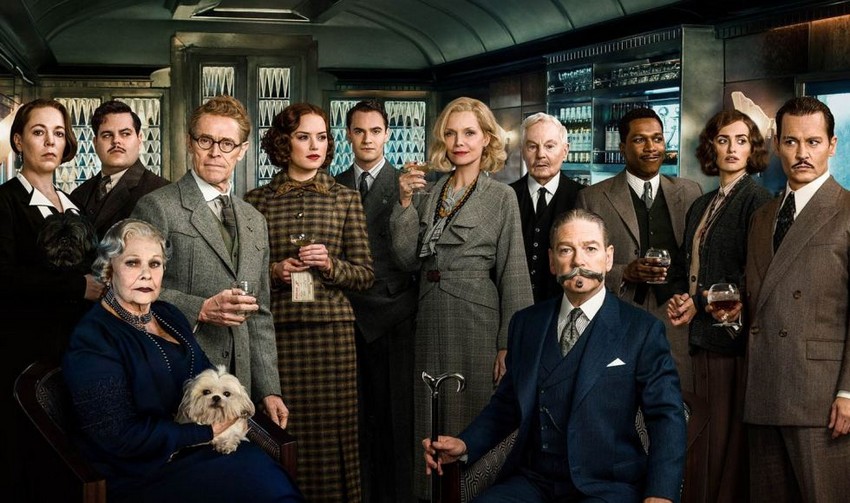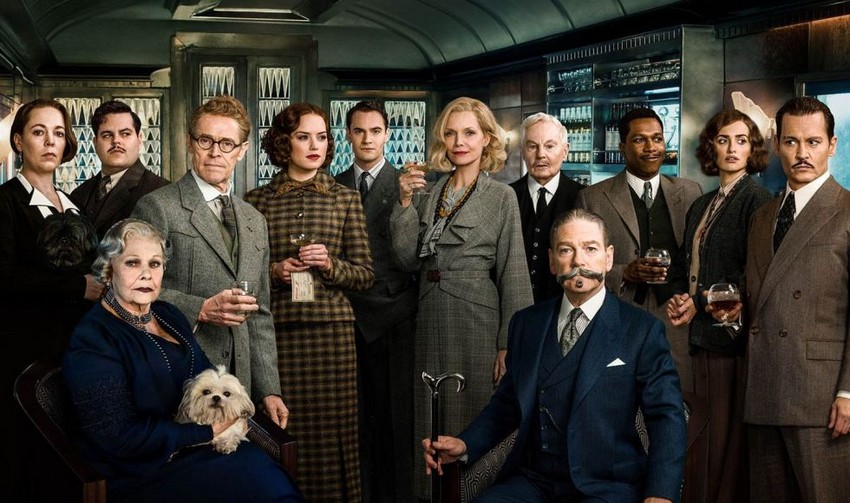 We're most of the way through 2017 already, but there are some huge entries on the movie calendar still to come. While it's hard to compete with sheer blockbusting appeal of something like Star Wars: The Last Jedi or Justice League, there are very few movies that can compete with the latest adaptation of Agatha Christie's Murder on the Orient Express when it comes to pure quantitative star power.
Christie's original 1934 novel, widely regarded as one of the finest whodunnit thrillers ever penned, has been adapted into various formats several times. Director Sydney Lumet's 1974 film version is easily the most famous though, and it seems new version director/star Kenneth Branagh has taken a page out of his book. Just like how Lumet's film was stacked from top to bottom with A-list stars of the time, Branagh has done the same. Besides for himself as Hercule Poirot, Agatha Christie's famed and fantastically moustached detective, the cast also boasts Johnny Depp, Penelope Cruz, Willem Dafoe, Judi Dench, Josh Gad, Daisy Ridley, Derek Jacobi, Leslie Odom Jr., Olivia Coleman and Michelle Pfeiffer. And every single one of them is a suspect in a most puzzling bit of homicide on the titular locomotive.
That's the angle that a new trailer is spinning out, dropping no hints as to who could have done it, except to say that they all could. This is one film where you can probably expect the trailers to not give away any spoilers –  and if they do, I'll be right there in line next to you guys at the pitchfork and torch shop. Check out the new trailer below.
Branagh is pulling a third duty as producer alongside Ridley Scott, Simon Kinberg and Mark Gordon. The script for Murder on the Orient Express was penned by Michael Green (Blade Runner 2048) and it is scheduled for release on November 10, 2017. Here's the full official synopsis:
What starts out as a lavish train ride through Europe quickly unfolds into one of the most stylish, suspenseful and thrilling mysteries ever told. From the novel by best selling author Agatha Christie, "Murder on the Orient Express" tells the tale of thirteen strangers stranded on a train, where everyone's a suspect. One man must race against time to solve the puzzle before the murderer strikes again.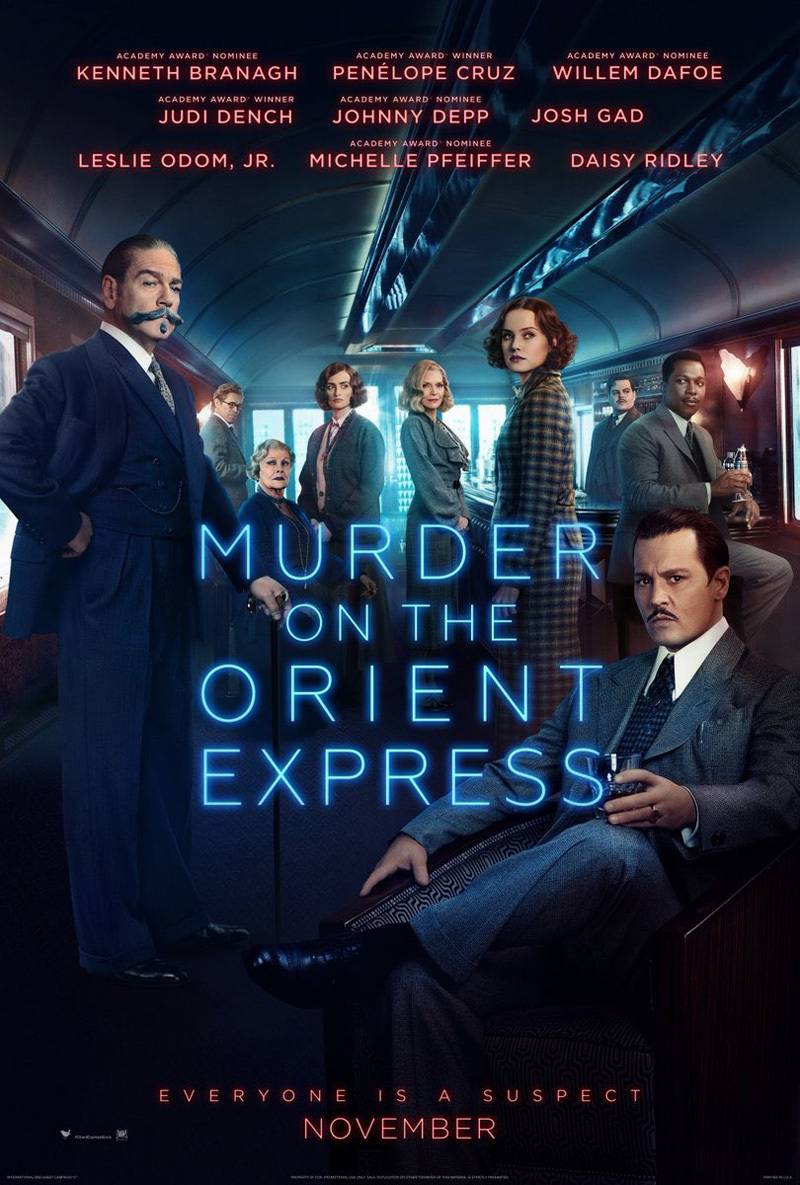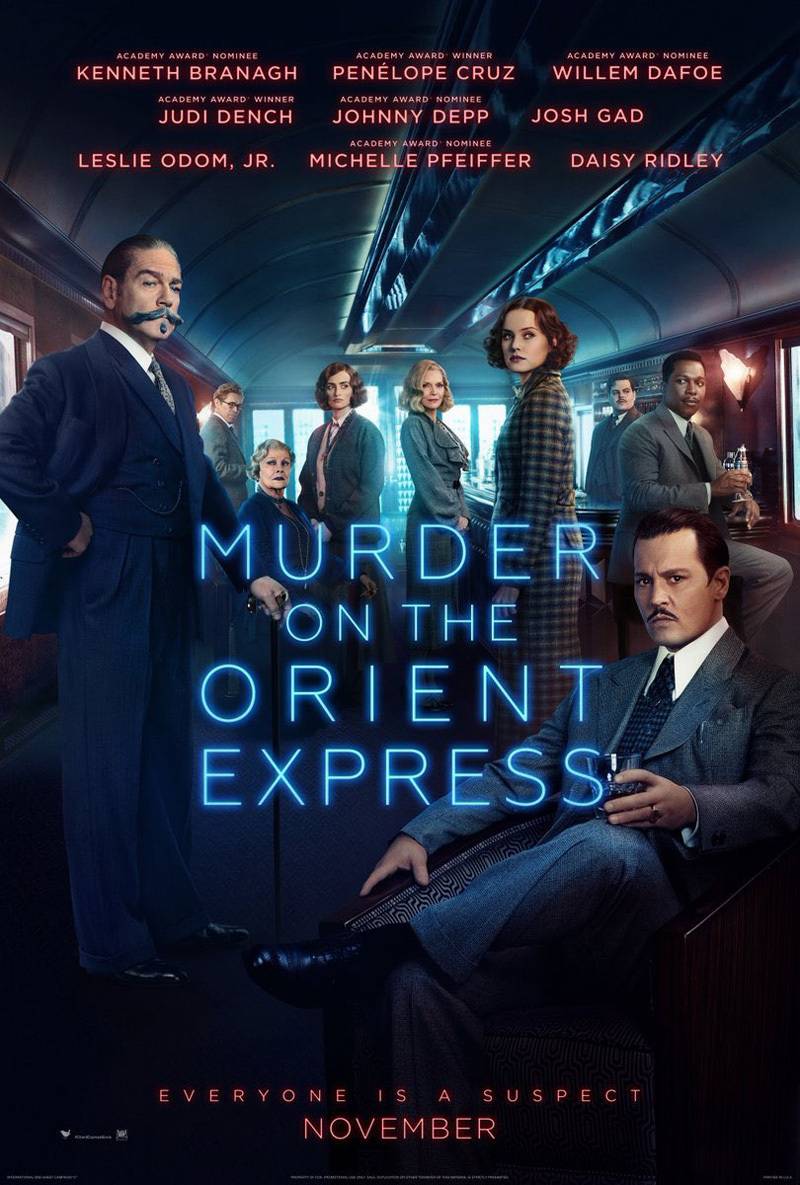 Last Updated: September 22, 2017