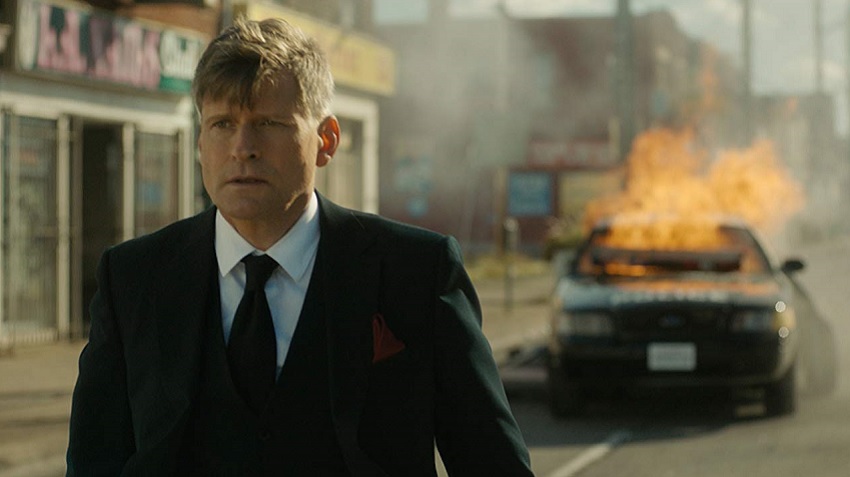 Lucky Day is the upcoming crime action movie about a very unlucky day that stars Luke Bracey (the Point Break remake), Nina Dobrev (The Vampire Diaries), and Crispin Glover (American Gods).
It's written and directed by Roger Avary, who shares a Best Screenplay Oscar with Quentin Tarantino for a little movie you may have heard of called Pulp Fiction, and is the first movie he's released in well over a decade. Unfortunately right now it's also only due for release in France, hopefully it gets a wider international release before long because this looks heaps of fun.
The official plot synopsis is as follows:
Red (Luke Bracey), a safe cracker who has just been released from prison, is trying to hold his family together as his past catches up with him in the form of Luc (Crispin Glover), a psychopathic contract killer who's seeking revenge for the death of his brother.
Don't be fooled by all the French titles, this is an English-language movie. Let's take a look:
What did I tell you? Heaps of fun. It's hard to avoid Pulp Fiction comparisons because, well, this does look and sound very similar – but you can't really complain about someone emulating the style of a great movie when they do it so well. What really sells me on this movie though is Crispin Glover who comes across as both positively unhinged and incredibly menacing as he proceeds to chew the scenery that he's also shooting up.
This is a fun, violent, over-the-top romp of a crime caper filled with eccentric characters, and I'd love to watch it. What do you think?
Lucky Day is due for release in France on 11 September. It also stars Ella Ryan Quinn, Clé Bennett, Clifton Collins Jr., David Hewlett, Nadia Farès, Tomer Sisley, and Mark Dacascos.
Last Updated: August 5, 2019