Haha! [Insert Hilarious short joke about Darryn and/or Nick here!] Give me a break, I'm tired. (Temporarily in charge this week Editor's note: YER FIIIIIIIIIIIIIIRED!)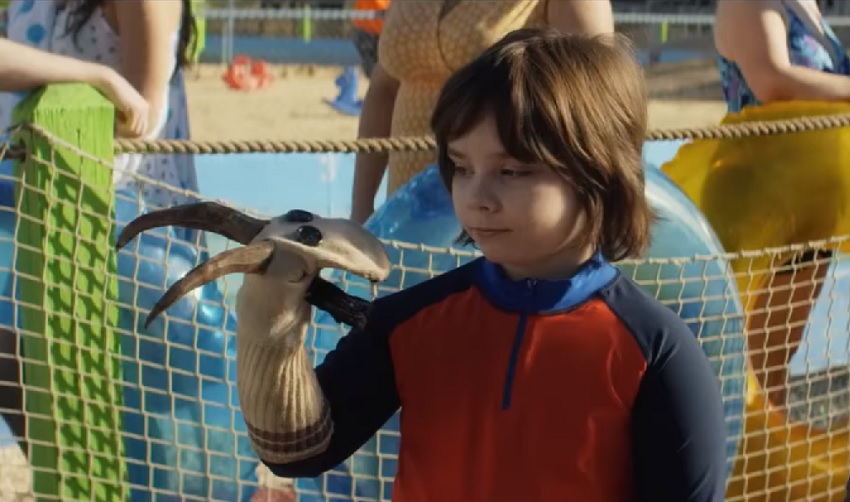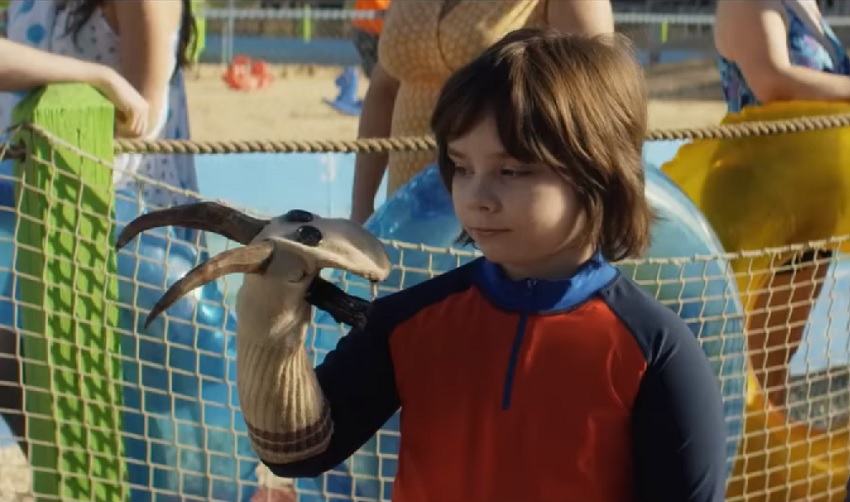 Eli Craig has clearly found a niche in which he feels very comfortable – horror comedies. The writer and/or director of 2010's Tucker and Dale vs Evil and 2013's Zombieland TV series adaptation returns to the genre with Little Evil, a spoof on 1976 horror classic The Omen, which was the subject of a remake back in 2006 and formed the basis for last year's short-lived TV series Damien.
Adam Scott (Parks and Recreation) stars as Gary, a man who's recently married the woman of his dreams in Samantha (Evangeline Lilly – Ant-Man, Lost), and who has a young son Lucas (Owen Atlas) with whom he has trouble bonding. However he comes to suspect that there's more to the boy than just malice towards him, but that's he is in fact the Anti-Christ when mysterious "accidents" keep happening around him.
Now I'm not a big Adam Scott fan, but his milquetoast demeanour is perfectly suited to the selfsame Gary. Going by the trailer I'd say most of the laughs will come from his interactions with all the people around him – from Lucas' obliviously doting mother to the eccentric priest and awesomely-named Reverend Gospel (Clancy Brown), conspiracy theorist Karl (Tyler Labine), and his gruff companion Al (Bridget Everett).
I don't think Little Evil will do anything groundbreaking, but it looks like a solid little horror comedy with enough gags to keep us entertained. The Children of the Corn reference certainly made me chuckle.
What do you think? The official plot synopsis is as follows:
Gary (Scott) who has just married Samantha (Lilly) the woman of his dreams, discovers that her six-year-old son (Atlas) may be the Antichrist.
Little Evil is due to premiere on Netflix on 1 September. Written and directed by Eli Craig, it stars Adam Scott, Evangeline Lilly, Owen Atlas, Bridget Everett, Clancy Brown, Tyler Labine, Donald Faison and Chris D'Elia.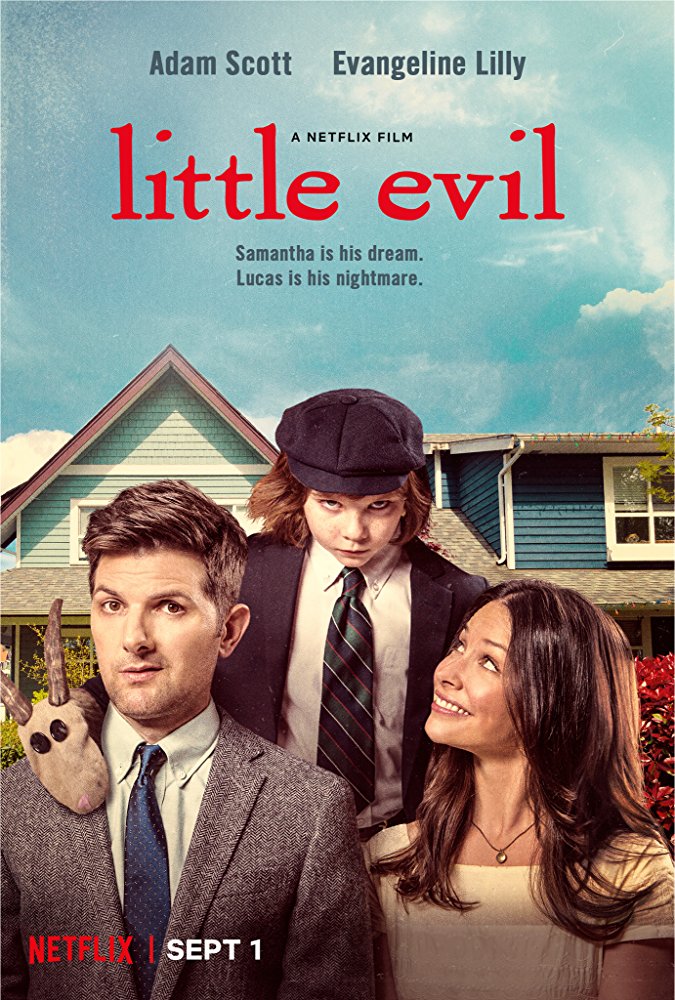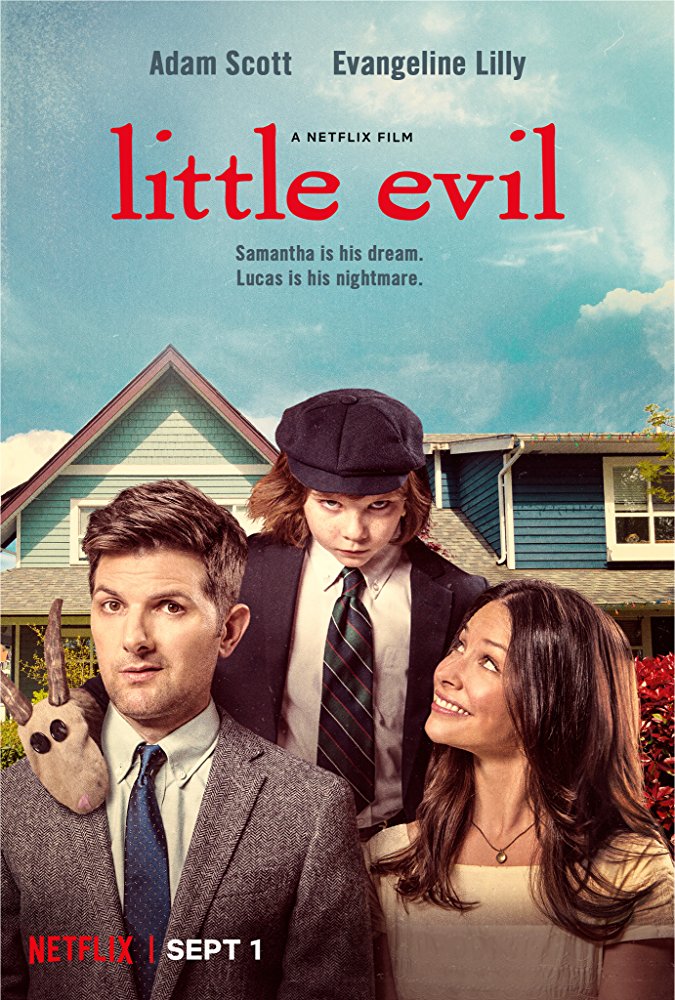 Last Updated: August 23, 2017