Earlier this week, Henry Cavill gave a very candid interview about the current state of Warner Bros.'s DC Comics Expanded Universe. While all the earlier films released in the DCEU (Man of Steel, Batman v Superman: Dawn of Justice, Suicide Squad) were big box office earners, critically they were nowhere near as successful. Chatting with The Rake Magazine, the Superman actor admitted that "there was a style [DC] were going for, an attempt to be different and look at things from a slightly different perspective, which hasn't necessarily worked".
However, times they are a-changing. Or rather, they have already changed as Wonder Woman burst into cinemas earlier this year to not only shatter box office records, but also draw mountains of praise from fans and critics alike. As Cavill explained, now that "the right mistakes have been made and they haven't been pandered [to], and we can start telling the stories in the way they need to be told" and "Wonder Woman was the first step in the right direction."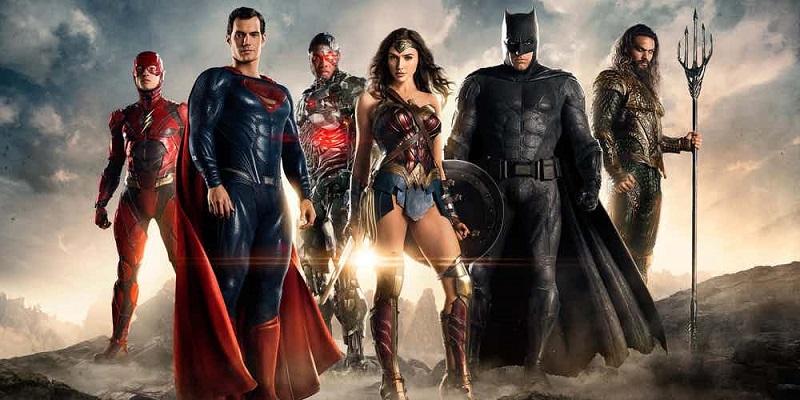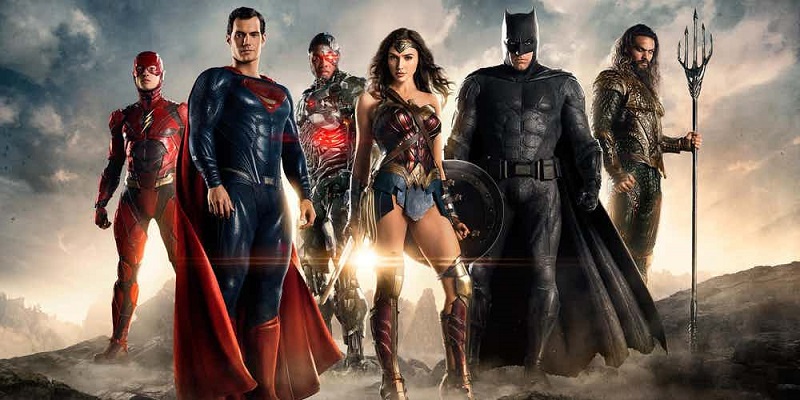 If Wonder Woman was the first step though, then Justice League is potentially the next leap over a tall building in a single bound. The superhero team-up movie has gone through an incredibly trying production cycle, but everything we've seen thus far looks fantastic and seemingly addresses several of the concerns that were levelled at BvS. And fittingly, it's Diana Prince aka Wonder Woman again that's apparently front and centre in all of this, often taking the lead with Batman (Ben Affleck), Aquaman (Jason Momoa), Flash (Ezra Miller) and Cyborg (Ray Fisher). And there's a very good reason for this, as Wonder Woman herself, Gal Gadot, explained.
I think that she brings the heart.  She really cares for everyone in general, and definitely cares for each member of the League.  In the beginning, she does worry that they're recruiting people who have no real experience, and asking them to risk their lives in order to save the world – something that's highly dangerous – which none of them has ever even attempted before.

Diana, in a way, is the glue that holds the League together.  She tries to find ways to help each of these people, at different times, to feel stronger, capable, loved, and ultimately to believe in themselves.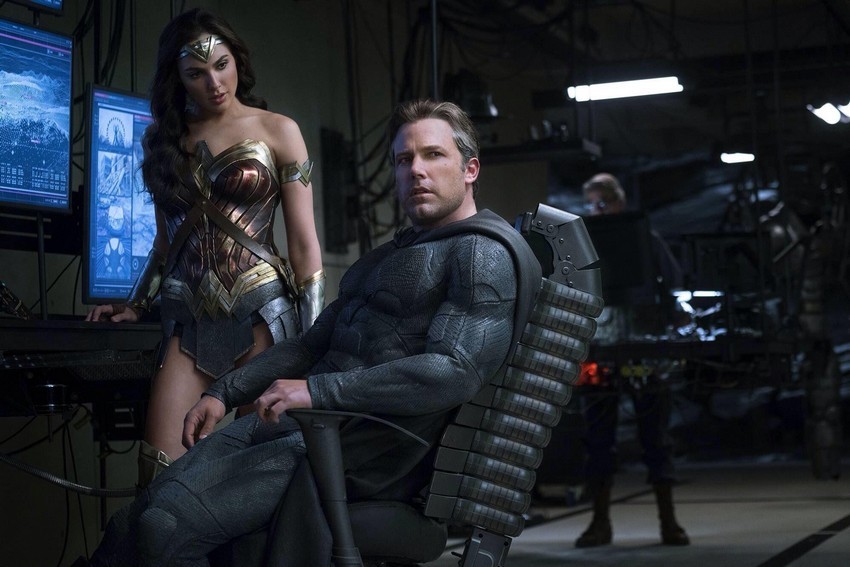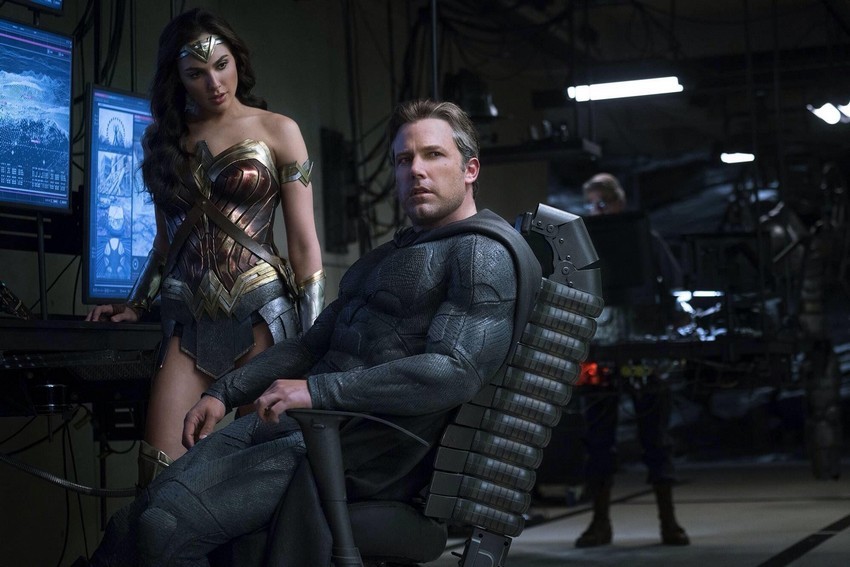 Gadot continued, explaining what motivates Diana to get involved in helping Batman to form this team.
Both of them understand that the stakes are really high, and both of them want to save the day.  They have some disagreements along the way, but, eventually, they find a way to collaborate and work together in the best way possible.

Diana realizes that the end of the world is coming, and she knows that the only way to protect it, is by doing what was done before – the last time the planet faced this type of threat – and that is to have everyone fight together as one. She understands that the only way to save the world is by recruiting this team of Super Heroes and getting them to fight together as one.
As mentioned previously, Wonder Woman has been a runaway success, which is why the character is now so firmly in the spotlight as the core of this group. When shooting that film though, did Gadot realize just what a big deal this would become?
I definitely felt that we were doing something special, and having the captain of the ship be Ms. Patty Jenkins made everything much more magical. The experience was very, very unique. Everyone was inclusive, which created this amazing atmosphere while we were shooting – because it wasn't an easy project, physically. We were working six days a week, every week, for six months, and it was very demanding work.

We were all so invested in making this movie the absolute best it could be, and, when everyone cares so much for a project, and is so thoughtful about the characters and the story, I think it always shows. I never imagined that this film would reach the huge success that it reached. But, while we were shooting the movie, I definitely felt that we were doing something special, and after seeing one of the first cuts, I was just incredibly proud to be part of Wonder Woman.
Surprisingly, the actress would have missed out on this… wonder-ful opportunity if it hadn't been for Zack Snyder, who directed her in BvS as well as being the initial director on Justice League (he had to hand over to Joss Whedon after a family tragedy forced him to step down).
Well, Zack is a dear, dear friend, and I have a lot of love and respect for him.  He was the first one to really believe in me and give me this huge opportunity.  I had actually been thinking about quitting acting and, at the very last moment – right before I was about to throw in the towel – Zack cast me as Wonder Woman in BvS.  And I will never forget it.  I think he's a fantastic director, and really enjoyed working with him on both projects.
Besides for the shakeup of swapping directors mid-production, Gadot also had to be a real life Wonder Woman as she actually filmed Justice League while expecting her second child.
Yes. I got pregnant while we were shooting Justice League. It's very intense to shoot a movie as it is, so then I was also experiencing morning sickness and migraines and stuff like that. But, honestly, the whole thing was great.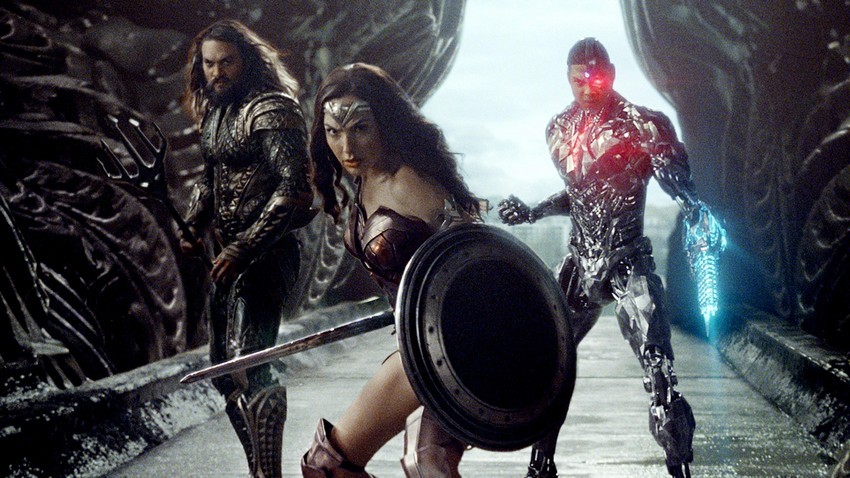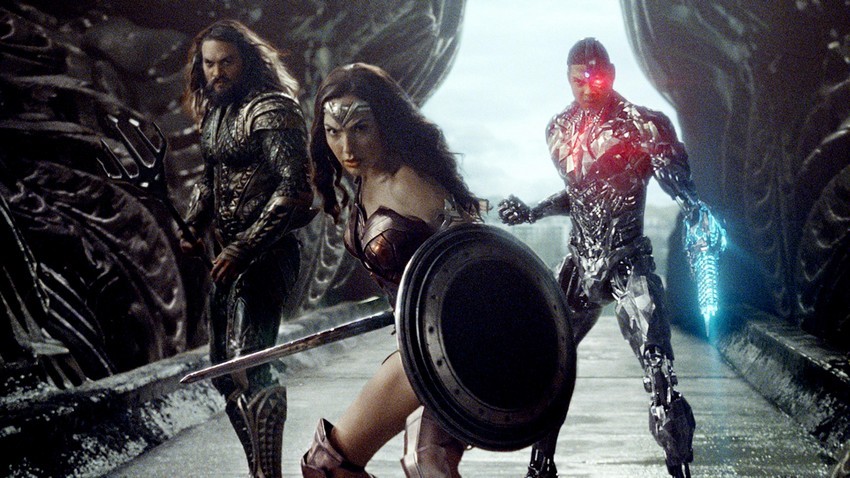 Gadot continued, regaling some of the great times that were had on set by the cast during production.
I think that the most memorable moment for me was the first time we all stepped onto the set in our costumes – I was laughing all the time because it was just so surreal [laughs]. We would be shooting these VERY intense scenes and I would get a glimpse of someone in their costume and just begin laughing.
And in case you were wondering, Gadot thinks her Wonder Woman costume is the best "by far". She also hopes that sense of fun and togetherness will be carried over to the audience when they watch Justice League.
I just hope that they will enjoy the movie, but I also hope they enjoy the dynamic of the League working together. It's just a wonderful group of actors, and they all bring their own unique qualities to their characters.  So, I hope the audience feels like they're part of the team and will come along for the ride.
Oh we're definitely going to be there for the ride! 17 November can't get here soon enough! Ticket sales for Justice League opened yesterday and we've already got ours, how about you?
[The content of this interview was provided by Times Media Films]
Last Updated: November 2, 2017