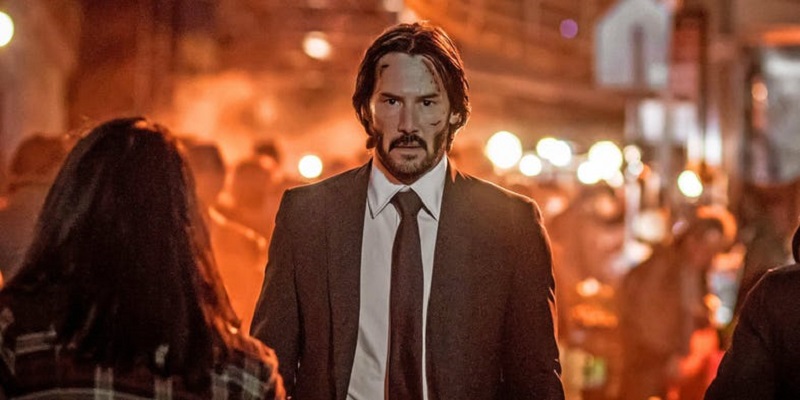 How many movies can you make about a man getting payback for killing his dog? Well, three apparently as the adventures of John Wick will be getting their third chapter, scheduled for release in May of 2019. While the overall story and motivation for the ruthless, but stylish assassin may not be terribly deep, it's hard to disagree that his methods are at least very pretty.
The first two John Wick films were a refreshing change in a world that seems to be pushing for their action movies to be a little more realistic and less graphically violent. The John Wick movies have almost being unashamedly poetic in their brutal displays of kills and yet did it in a way that didn't come across cheesy in any way and was absolutely stunning to watch. Much of the latter was due to some incredible cinematography and outstanding direction and choreography from its director Chad Stahelski.
Thankfully though we can expect a lot more of the same for the next chapter as a report from That Hashtag Show reveals that Stahelski will be staying at the helm for this third film. More than that though they revealed that much of the same cast from the second film (at least those that Keanu Reeves' character hadn't already killed) will be returning for the third film, including Laurence Fishburne, Ian McShane, Common and Ruby Rose. The film though will also feature a host of new faces (of course it will, who else will Wick be killing) with the film's main antagonist set to played by  Hiroyuki Sanada, who will be playing the head of a Japanese crime syndicate. Expect many of his compatriots to killed along the way.
We don't know too much more about what to expect from the story for this third film, but then again, a film like John Wick doesn't need to give you much purpose or reason provided it continues delivering some of cinema's most incredible action scenes.
And to think, all this bloodshed started with an innocent dog.
Last Updated: January 18, 2018