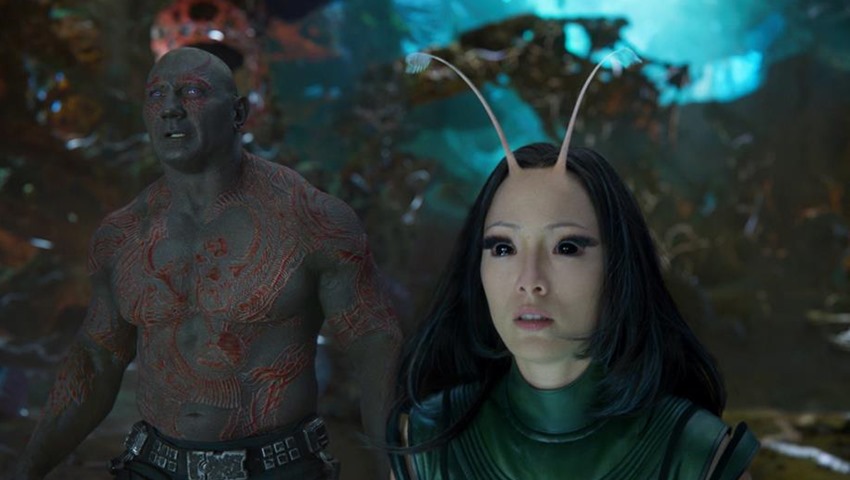 Even if the star of your hot new comic book movie has been punching his way into the public mindset for decades, there's no guarantee that said vigilante will be able to propel a movie towards a billion-dollar payday. Now imagine the challenge of a big budget comic book movie with characters that aren't exactly household names.
That's very much the challenge that Marvel and Disney had in 2014 with Guardians of the Galaxy, a film that was headlined by an actor whose most famous movie role to date was having a few teeth dislodged by Professor X. And yet, Guardians of the Galaxy succeeded. It was brash, fun and every frame of it was gorgeous enough to warrant an installation at the Louvre.
Marvel's cosmic adventure starring a ragtag group of renegades scored big at the box office, with a sequel being greenlit almost immediately. With the same crew back in action alongside director James Gunn for Guardians of the Galaxy Vol. 2, comes the chance to build the Marvel cinematic universe up even further. So long as the sequel continues to try its hand at the "unexpected", Gunn said to USA Today:
The first movie was successful because we took chances and gave people the unexpected. This movie can only really be what it is, Guardians can only be what they are, if they're taking a risk. It means giving them a much different movie
.
Alongside that little tidbit, here's a look at a few new images from the film as well. Click to embiggen:
Not seen in those images? Ego the Living Planet, who actor Kurt Russell described as the largest role that he'll ever play on the big screen. Like literally:
Ego is the most powerful character I'm ever going to play. I mean, he created himself! He's the real deal.
Guardians of the Galaxy Vol. 2 reunites your favourite A-holes Chris Pratt, Zoe Saldana, Dave Bautista, Vin Diesel, Bradley Cooper, Michael Rooker, Karen Gillan, Sean Gunn, Pom Klementieff, Elizabeth Debicki, Chris Sullivan and Kurt Russell this May.
Last Updated: February 2, 2017