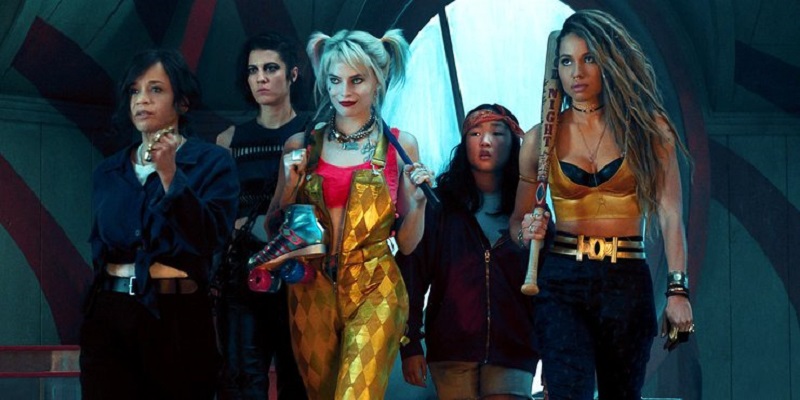 Up until now, the first few trailers for Birds of Prey (And the Fantabulous Emancipation of One Harley Quinn) have done very little for me (other than stoke my geek stickler side still rankling at the fact that Harley Quinn is headlining a Birds of Prey movie when she was never in the Birds of Prey!). But it would seem that star/producer Margot Robbie and director Cathy Yan have gone and done something totally unexpected: They actually didn't just dump all the best scenes in the trailers.
That's my takeaway from the first critical reactions for the upcoming DC Comics movie that hit the net last night. Reactions which are way more… fantabulous than I expected. Almost universal praise is being heaped on the film's R-rated action choreography with comparisons even being made to John Wick, if you can believe it. Robbie, who was already the standout in Suicide Squad, is again being lauded for her performance as Harley Quinn, but a number of reactions single out Mary Elizabeth Winstead's Huntress as a constant scene-stealer as well, while also praising Ewan McGregor and Chris Messina as the unhinged villains Black Mask and Victor Zsasz. There are a few mentions of pacing issues, but overall the film actually sounds like a hell of a fun blast. Check out the reactions below:
Birds of Prey (And the Fantabulous Emancipation of One Harley Quinn) was written by Christina Hodson (Bumblebee) and directed by Cathy Yan (Dead Pigs). It stars Margot Robbie as Harley Quinn, Mary Elizabeth Winstead as Huntress, Ella Jay Basco as Cassandra Cain, Jurnee Smollett-Bell as Canary, Rosie Perez as Renee Montoya, Ewan McGregor as Black Mask, and Chris Messina as Victor Zsasz. It's scheduled for release on 7 February 2020, but you can get to see it earlier if you ENTER OUR DRAW FOR DOUBLE TICKETS TO AN EARLY SCREENING!
Last Updated: January 30, 2020