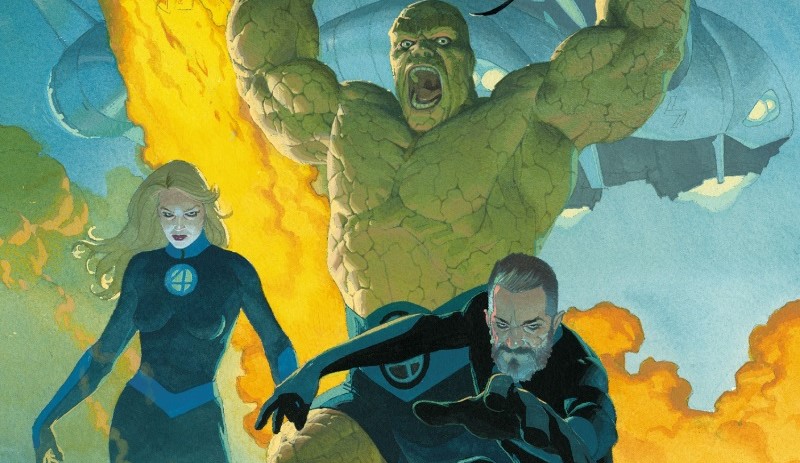 They've been missing in action for a few years, but this August sees the Fantastic Four back and ready to kick some ass while looking good.
Reed "Mister Fantastic" Richards! Susan "The Invisible Woman" Storm! Johnny "The Human Torch" Storm! And of course, Aunt Petunia's favourite blue-eyed stone colossus with a heart of gold, Benjamin "The Thing" Grimm!
Reunited and ready to face the unknown of a weird and wonderful omniverse. To do just that however, Marvel's explorers of the unknown will need to suit up in some new threads. Here's a sneak peek at the upcoming new Fantastic Four series, that features covers by Esad Ribic: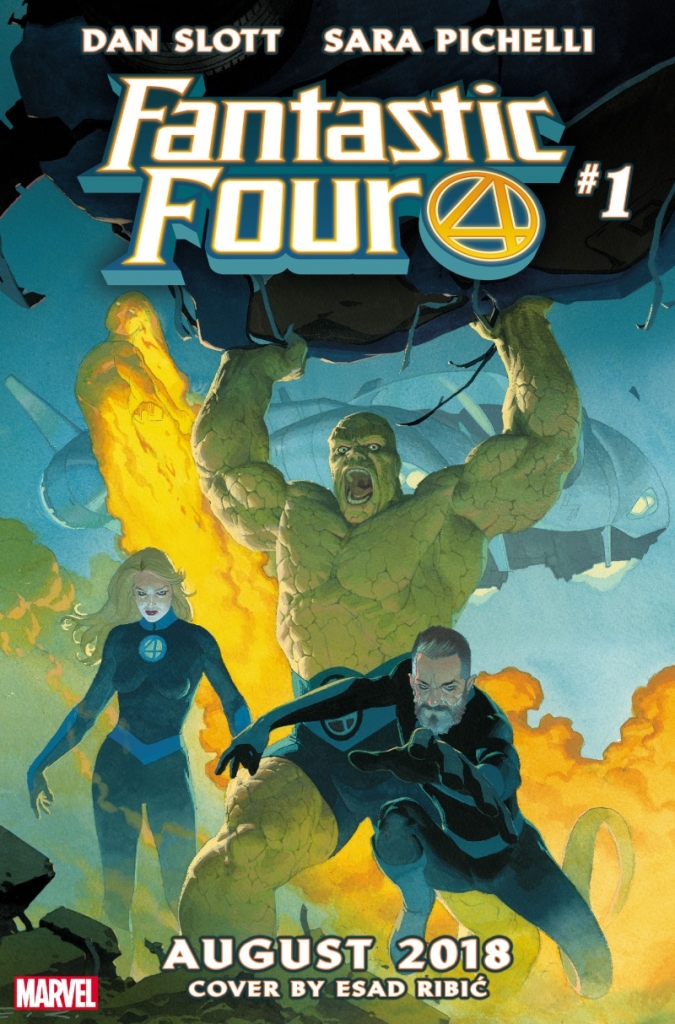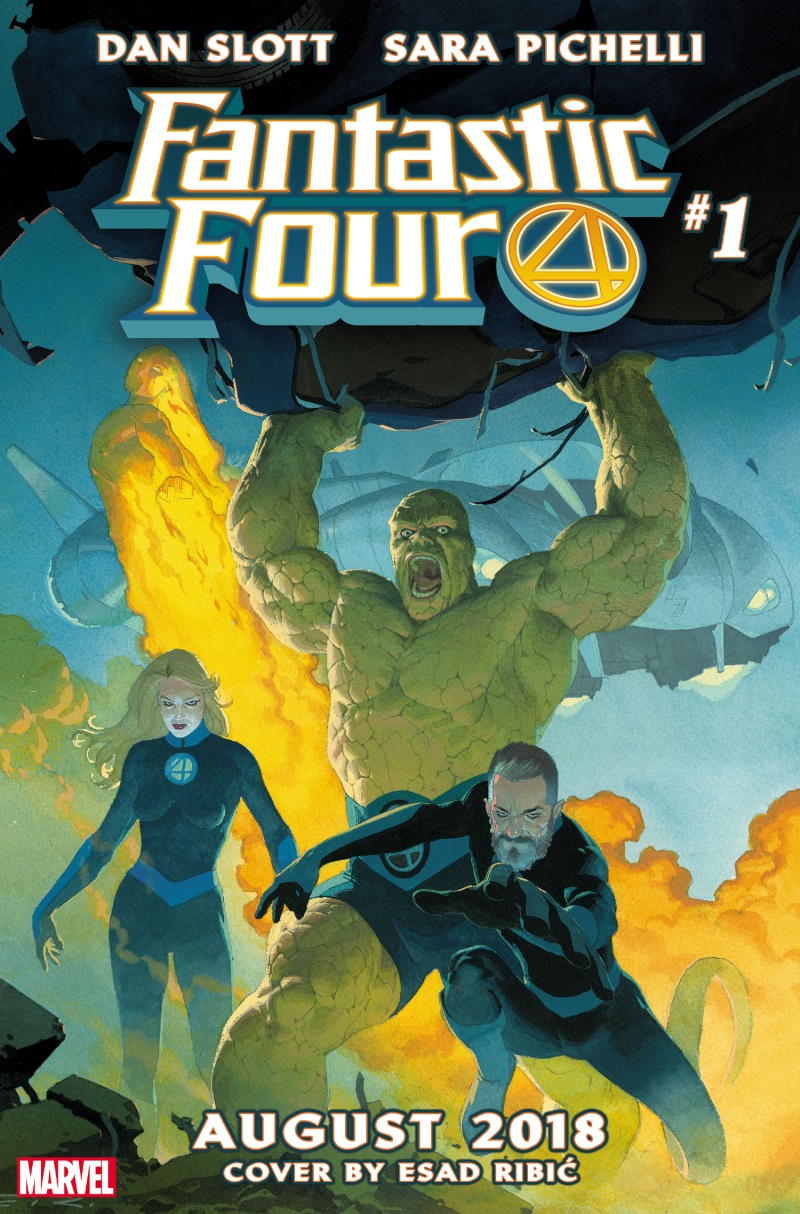 I like it! The Fantastic Four have had a ton of costumes over the years (including one Invisible Woman costume that probably had Johnny paying for multiple therapy sessions), with the exploration suits always maintaining a similar theme of blue and the number 4.
This time, the blue is a highlight with certain sections raised like subtle armour, while Johnny's look is still some of the easiest cosplay you can ever attempt. After all, some oily rags and a Zippo lighter can easily help you dress up as the Human Torch….once.
As for The Thing, it looks like he's sticking to his trusty shorts once again while his appearance on the cover scars my very soul with his screaming face. Kind of like when I look into a mirror every morning.
Fantastic Four kicks off a new era of Marvel's first family this August, with Dan Slott and Sara Pichelli at the helm.
Last Updated: April 20, 2018