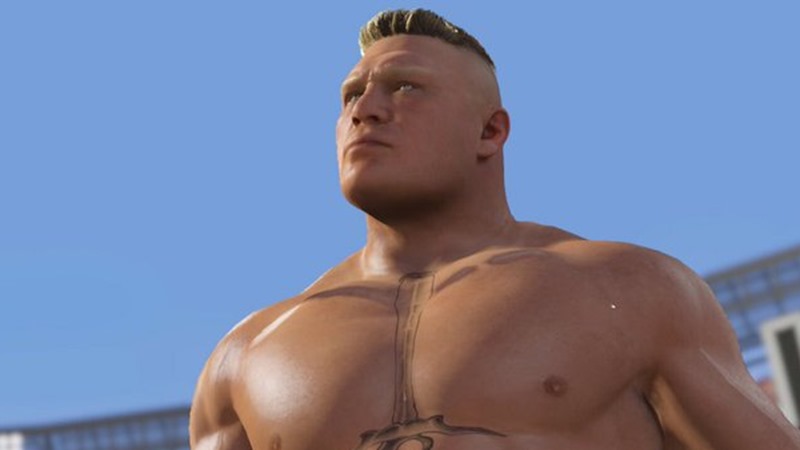 We were sitting in the office today, discussing stuff when I said "you know what I think?" and then heard a thunderous boom. There was Geoff, wearing nothing but breakaway pants, a T-shirt with a trendy new catchphrase on it and sunglasses. Geoff grabbed me, yelled "IT DOESN'T MATTER WHAT YOU THINK" and power-slammed me through an easily breakable table. Then he landed a People's Elbow on me, grabbed a mic and had the millions (AND MILLIONS!) of interns we keep locked up in the organ-trafficking room applauding him.
But for me, that was simply just another Tuesday.
And much like the Tuesdays of yore, it looks like this day is about to get heavy with weekly WWE 2K17 reveals. A new roster is being revealed later on for WWE 2K17, but before that even kicks off, here's the pre-show selection of brand new screenshots to get pumped for via IGN and Smackdown Hotel. If you have no idea who the people are below, they're Brock Lesnar, Chris Jericho, the Usos (Jimmy and Jey) and the Bella Twins Brie and Nikki: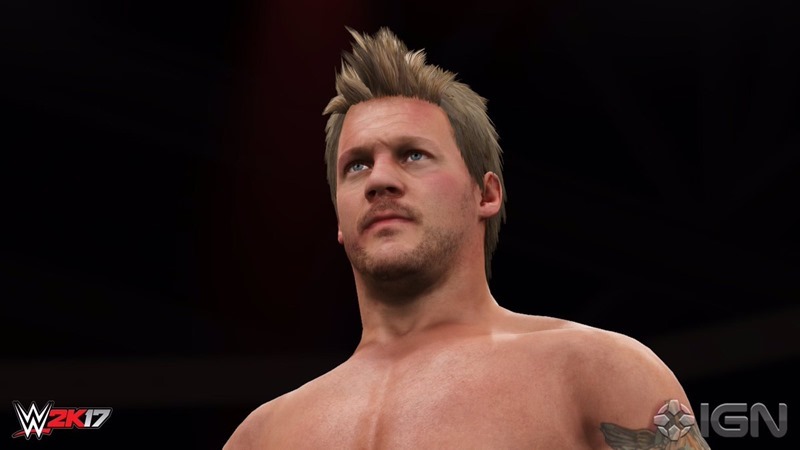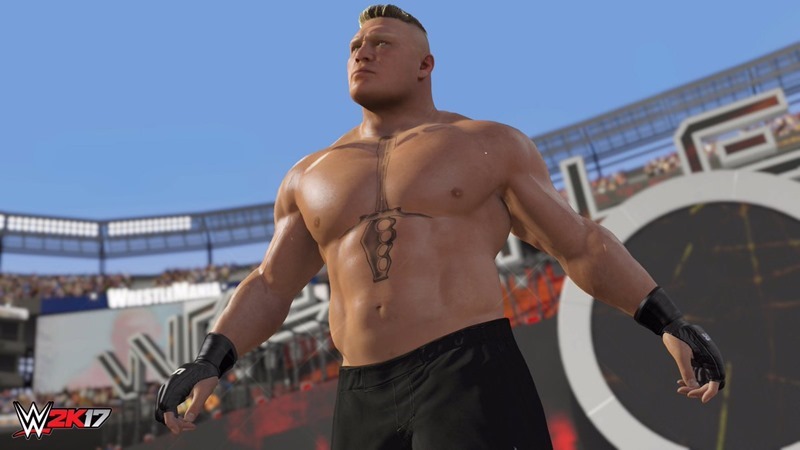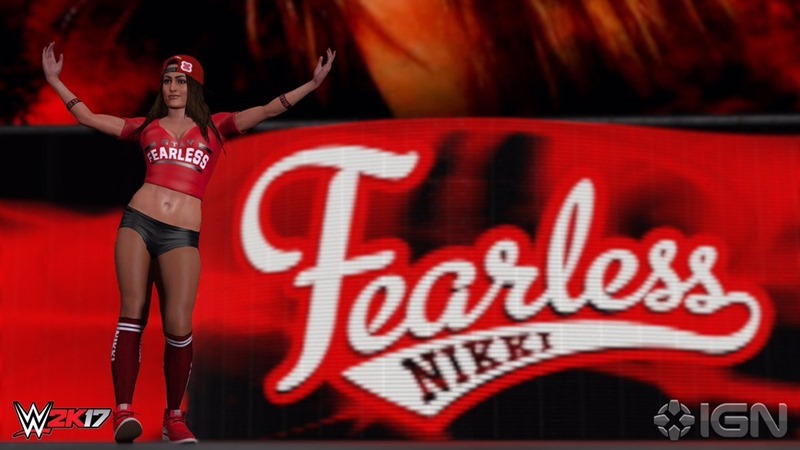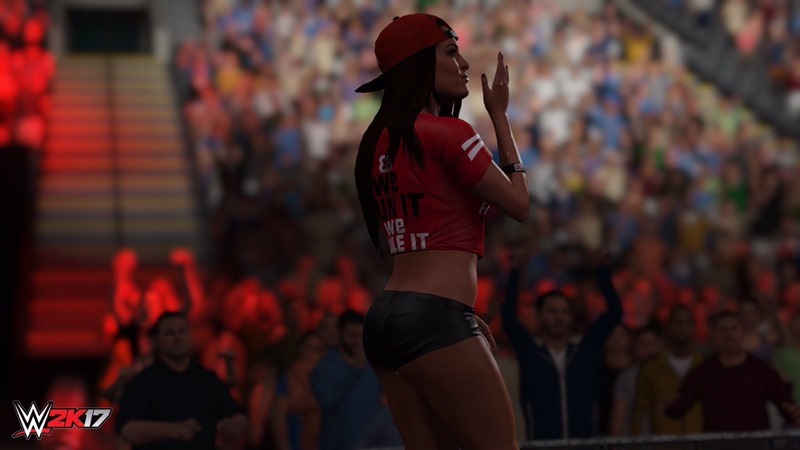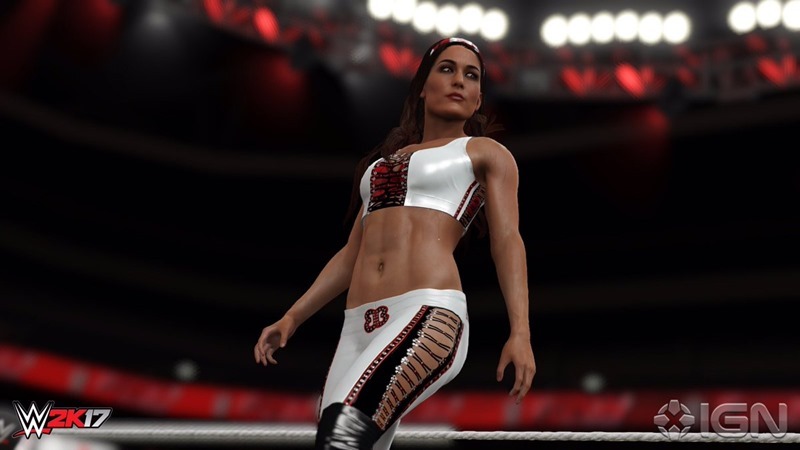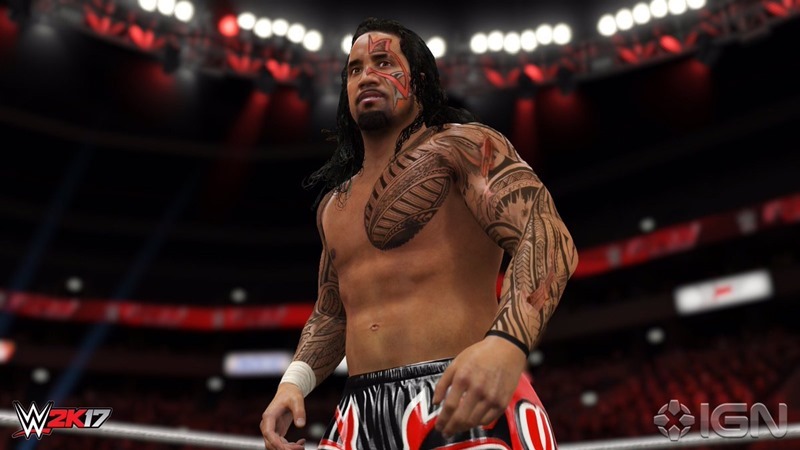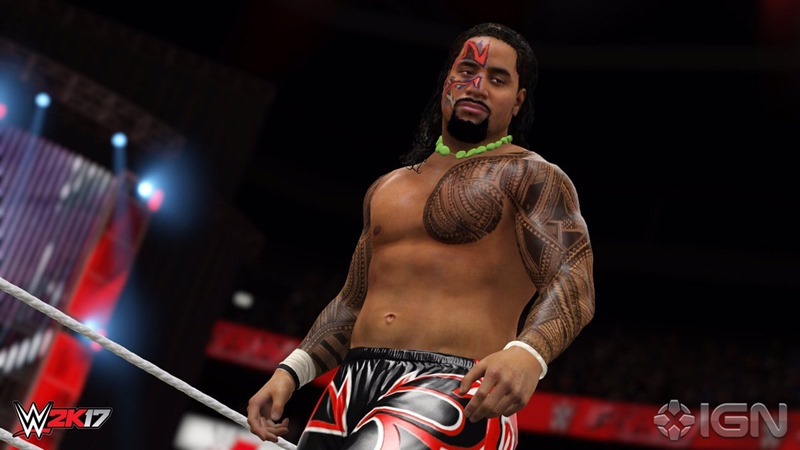 Sweet Vince McMahonade, those visuals just keep on improving every year. When WWE 2K15 launched on console, it did so with insanely intense visuals that were captured through a state of the art process that utilised every single high-end camera in existence to film every pore and hair follicle on the face of a WWE superstar. That tech somehow just keeps on improving year on year, to the point where it's almost ready to breach that uncanny valley effect present in gaming today.
Hell, it's like Brock Lesnar is right here, staring a hole into my soul before he sends me to Suplex City in WWE 2K17 with the force of a hurricane and oh crap that is the real Lesnar. Tell my mom that I loved her.
Last Updated: August 2, 2016