February may be the month of luuurve, but it certainly doesn't feel like it when you look at this month's DVD releases from Ster-Kinekor Entertainment. With the exception of one Afrikaans romance, it's stalkers, supernatural thrills and, erm, Madea all the way. Um, yay.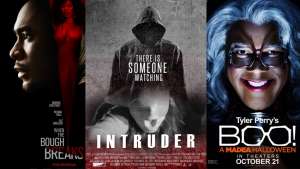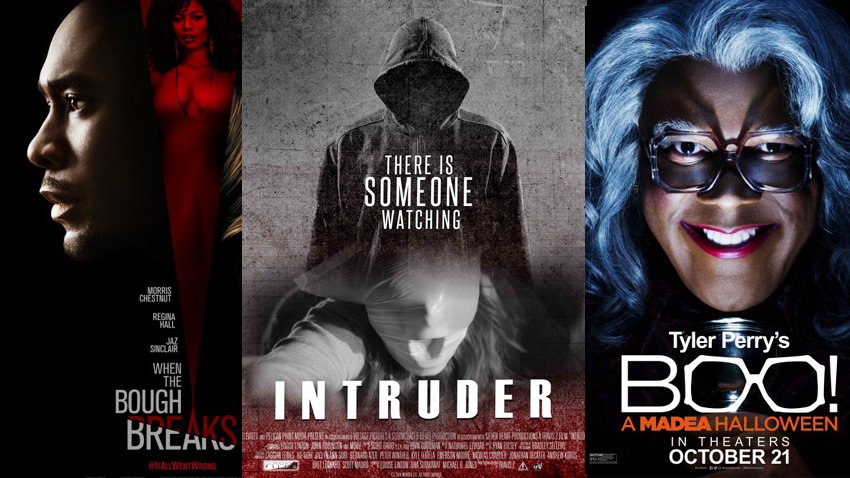 When the Bough Breaks
Genre: Thriller
John and Laura Taylor (Morris Chestnut and Regina Hall) are a young, professional couple who desperately want a baby. After exhausting all other options, they finally hire Anna (Jaz Sinclair), the perfect woman to be their surrogate – but as she gets further along in her pregnancy, so too does her psychotic and dangerous fixation on the husband. The couple becomes caught up in Anna's deadly game and must fight to regain control of their future before it's too late.
When the Bough Breaks was a critical and commercial failure when it hit cinemas last September. Despite looking like it might provide some raunch, the film is actually a diluted PG-13. As a result, it feels like a cliche-riddled Fatal Attraction made for TV.
Rotten Tomatoes: 12%
Metacritic: 28
The 9th Life of Louis Drax
Genre: Supernatural Thriller
After surviving eight near-death accidents throughout his unlucky life, Louis Drax (Aiden Longworth) plunges off a steep cliff on his ninth birthday. While police investigate the cause of Louis' near-fatal fall and the whereabouts of his violent father Peter (Aaron Paul), acclaimed neurologist Dr. Allan Pascal (Jamie Dornan) uses unorthodox techniques to try to tap into the boy's unconscious mind and reveal the truth about the events that led to his condition. But as he's drawn deeper and deeper into the mystery of Louis' seeming ability to cheat death, the doctor finds himself falling for Louis' mother, Natalie (Sarah Gadon). As new clues emerge in the case, a shocking revelation changes the fates of Louis Drax and everyone around him.
Based on a bestselling novel, The 9th Life of Louis Drax offers an apparently intriguing and visually striking mystery. Unfortunately though, it can't seem to decide what kind of movie it wants to be, frequently shifting tone and genre from scene to scene. That just doesn't work in the end.
Rotten Tomatoes: 40%
Metacritic: 41
Intruder
Genre: Horror, Thriller
Elizabeth (Louise Linton) is a young woman living in Portland, Oregon who just got offered her dream job – playing cello in the London Philharmonic. While she should be excited, something is troubling her, as she feels as if she is being followed. Her instincts are correct, as a notorious serial killer is on the loose, and she is his next target. Is the serial killer Elizabeth's creepy head of her orchestra (Moby), the next door neighbour who knows too much about her personal life, or John (John Robinson) the nice-looking man from the coffee shop?
A handful of people have praised Intruder as a slow-burn B-movie thriller. The majority of reviewers, though, have dismissed this little seen effort as awkward and boring. The ending is also apparently very unsatisfying as it swiftly undoes all the suspense-building.
Rotten Tomatoes: 18%
Vir Die Voëls
Genre: Romance, Drama, Comedy
Set in the late 70s, Vir Die Voëls is inspired by the true story of Irma Humpel, a surly tomboy who ends up in a wedding dress, in front of the altar, with the boy who relentlessly teased her as a child. She has always believed that independence was the only form of freedom, until Sampie de Klerk came along and challenged her convictions on all levels.
Vir Die Voëls stems from a Huis Genoot competition where readers had to submit their real-life love stories in celebration of the magazine's centenary. This process may have actually resulted in one of the best Afrikaans romances in recent years – both nostalgic and unusually authentic-feeling.
Boo! A Madea Halloween
Genre: Comedy, Drama
Madea (Tyler Perry) winds up in the middle of mayhem when she spends a haunted Halloween fending off killers, paranormal poltergeists, ghosts, ghouls and zombies while keeping a watchful eye on a group of misbehaving teens.
Well, Perry keeps making these things, and obviously someone is enjoying them because the sequels keep coming. To be fair, Boo! evidently has some moments, but Perry remains a very inconsistent and unambitious filmmaker.
Rotten Tomatoes: 21%
Metacritic: 30
Last Updated: March 20, 2017