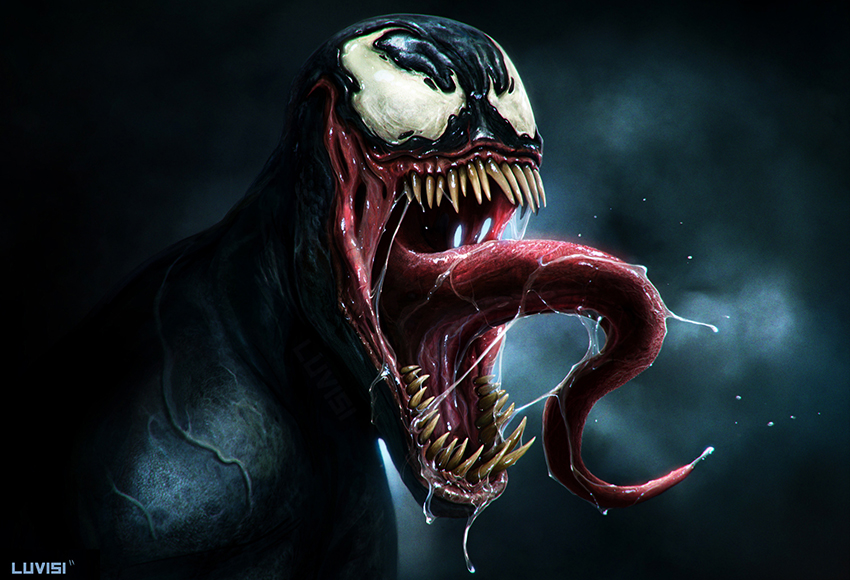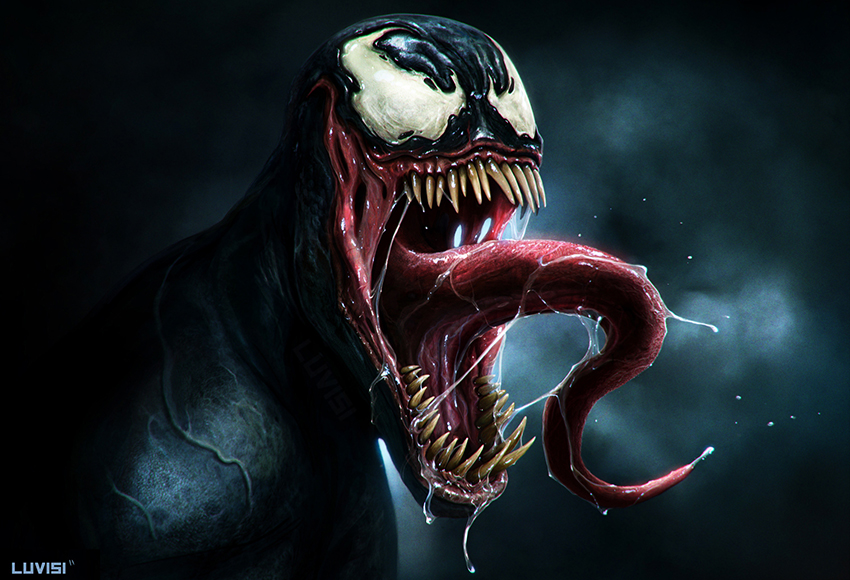 Well, how is this for some mixed emotions? Sony's plan to develop a Spider-Man spinoff movie not actually related to the current Spider-Man in the movies and based on one of the wallcrawler's biggest enemies, the alien symbiote driven Venom, always sounded like a terrible idea to me. Now the studio is apparently doubling down on that potential terribleness as it's been revealed by Variety reporter Justin Kroll that screenwriter Kelly Marcel has been hired to pen the latest draft of the film.
VENOM update: Kelly Marcel ( 50 SHADES OF GREY) penning latest draft of script

— Justin Kroll (@krolljvar) October 4, 2017
For those of you unfamiliar with Marcel, she wrote the screenplay for smutty adaptation Fifty Shades of Grey. I guess she has a thing for writing characters with insatiable appetites, terrible dialogue and an affinity for using their tongues.
Jokes aside, and to be fair to Marcel, her script on the first Fifty Shades film was severely manhandled by E.L. James, the author of the original (truly awful) books on which the movie was based, and who completely took over the film production like an unflinching tyrant, according to several reports. Marcel herself has been quoted as saying that it was "painful" to see how the movie she wrote turned out in the end. All that being said though, there's nothing really in her filmography – like Walt Disney biopic Saving Mr. Banks and short-lived sci-fi series Terra Nova (which I admit I enjoyed) – that really stands out as vindication for her landing that gig. Unproven writers/directors have wowed us before though with great takes on comic book material, so she still surprise us.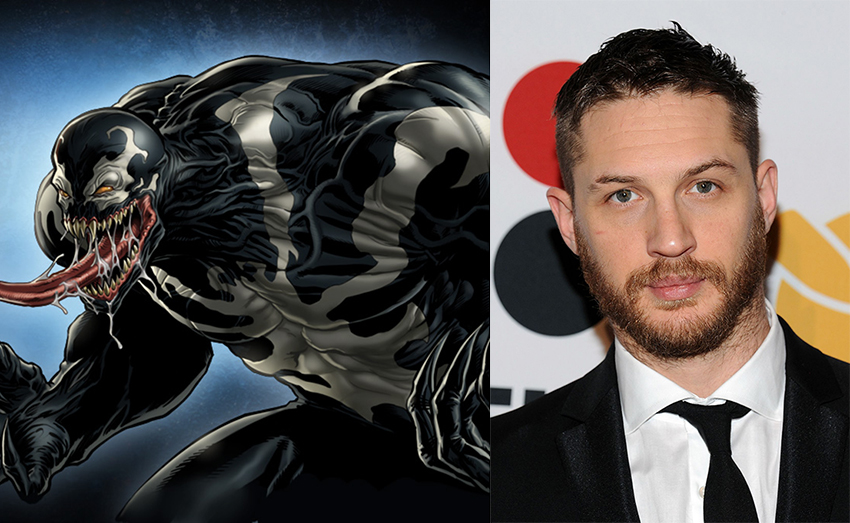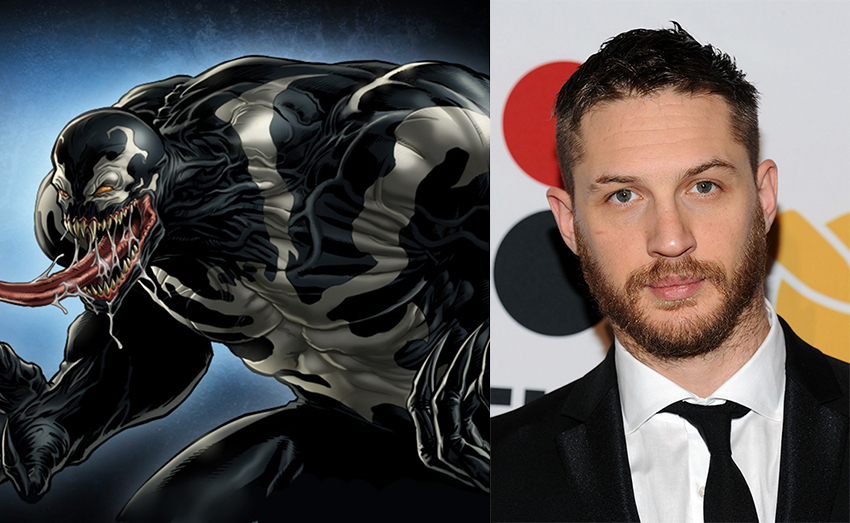 What is surprising right now though – and getting me unexpectedly hopeful – is the calibre of actor that Sony is attracting to this production. We knew since it was officially announced that the Ruben "Zombieland" Fleischer directed comic book film will feature Oscar-nominee Tom Hardy in the lead as Eddie Brock, the reporter who comes into contact with the alien organism that turns him into the "lethal protector" Venom. Now word comes from Variety that fellow Oscar-nominee Michelle Williams has been tapped to be the film's co-lead. The Manchester By the Sea actress will reportedly play "a district attorney and possibly Hardy's love interest".
If that wasn't already enough talent on screen for this, it's also been revealed Riz Ahmed and Jenny Slate have also joined the production. Ahmed, who will play an undisclosed role here, had his breakout in the brilliant Nightcrawler, before doing great work in Rogue One: A Star Wars Story. It was in the HBO miniseries The Night Of where he received his big acclaim though, earning himself an Emmy for Outstanding Lead Actor in a Limited Series or Movie, the first Muslim actor to ever do so.
Slate, on the other hand, started out as comedian/actress and first caught the public eye with a two-year stint on Saturday Night Live. Since then she's transformed into a bit of a film festival darling with a string of indie critical favourites like Obvious Child. It's reported that Slate will be playing some kind of scientist in Venom.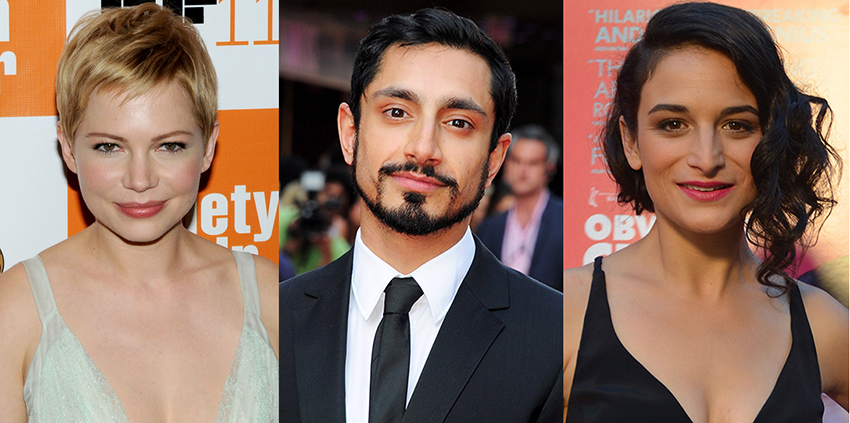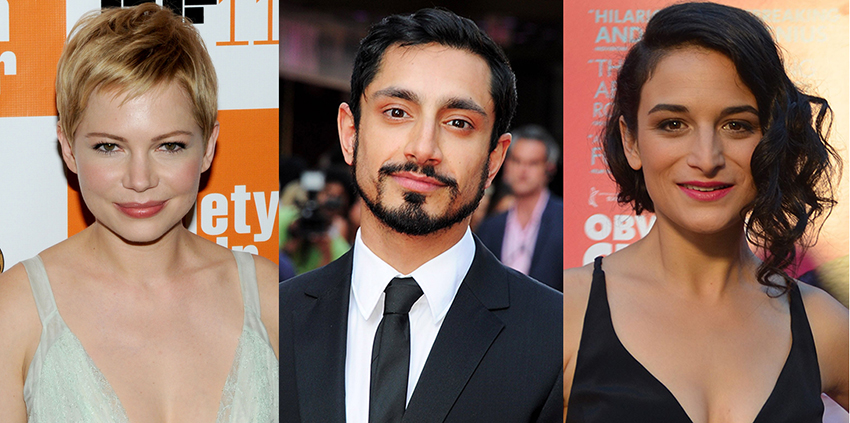 At this point, the actual overall story for Venom has been kept under wraps, but it will be interesting to see how his origin will be changed to not include Spider-Man. In the comics it was Spider-Man who first encountered the symbiote in outer space, and it was only after he rejected it due to how it was manipulating his aggression that it bonded with Brock, giving him all of Spidey's powers ramped up to the extreme.
Former Sony boss Amy Pascal will be producing this film and Scott Rosenberg (Jumanji: Welcome to the Jungle) and Jeff Pinkner (The Dark Tower) wrote the original script draft that Marcel will be reworking now. There's no word yet on when Fleischer will start shooting Venom but it will probably have to be soon as it's been pencilled in for release on 5 October 2018.
Last Updated: October 5, 2017