The WWE, and professional wrestling in general, is a rather foreign and somewhat outlandish notion to many. Some people do not realise that with the athletic aspects comes a heavy lean into a theatrical performance and the characters that fans follow and cheer on when they appear through the fog. I can appreciate this, and I was intrigued to see what kind of approach Fighting with My Family would take in telling the story of one of those characters. I am pleased to report it has succeeded. This flamboyant pantomime is grounded and humanised, at least in this layman's eyes, by a really good movie.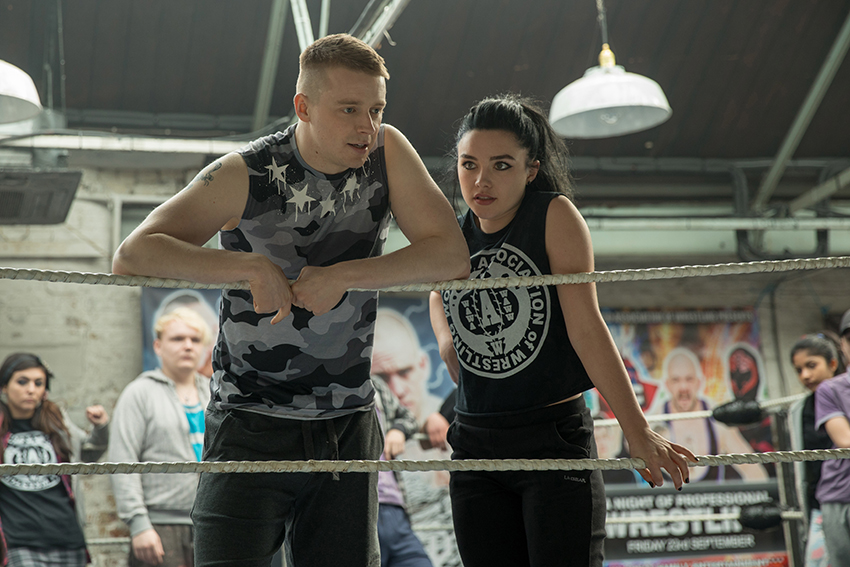 Fighting with My Family comes to us from Ricky Gervais' co-conspirator Stephen Merchant (The Office, Extras, Wheatley from Portal 2). The film tells the true origin story of Paige, aka Saraya Bevis (played by Florence Pugh), the youngest professional wrestler to win the Divas championship and a staple of WWE. Saraya has loved the sport since a very young age, a passion which she shares with her dad Patrick (Nick Frost), her mom Julia (Lena Headey), and her brother Zak (Jack Lowden) with whom she makes regular appearances in their father's smalltime British wrestling league.
One night, the family is contacted by WWE trainer Hutch Morgan (Vince Vaughn) who offers Saraya and Zak a chance to show off their skills for a potential spot in the NXT championship. Saraya, now known as Paige, makes the cut. Zak does not. Encouraged to go anyway, Paige travels to America to train for the championship. However the strain starts to show as her relationship with her family is tested thanks to what each of its members want to achieve, combined with the trials that come with the greater challenge that WWE poses.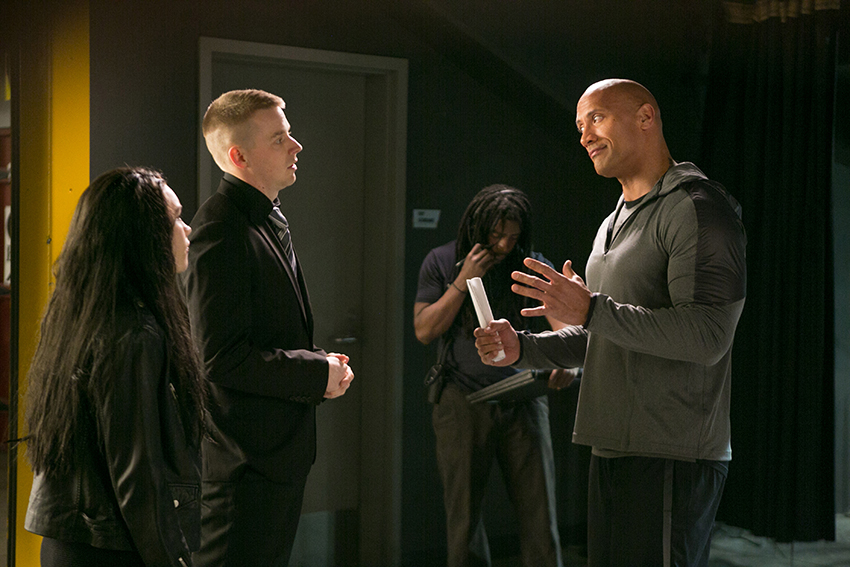 Oh, and The Rock is in here too. He pops in at certain moments, playing himself back in his WWE superstar days, to encourage Paige on her journey to stardom. Dwayne Johnson also serves the film as an executive producer, but his appearances are superficial and are only there to give it further legitimacy. The marketing has played up his casting, so keep that in mind if you go to watch this just for him.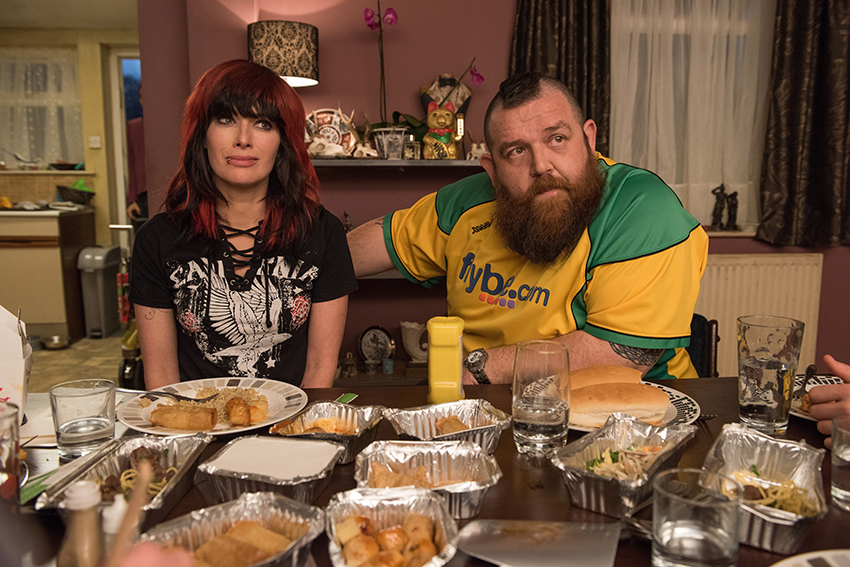 Starting at the top, Fighting with My Family is a very formulaic film. We have seen this kind of sports underdog story before. The narrative is predictable, and the audience can easily map out where the inclines, declines and turns are. Paige will go down before she can go higher than she was previously.
However, the film transcends these trappings through very solid filmmaking and narrative payoff. Merchant knows what kind of film he's making and therefore the production elements that are essential to selling this type of story are done well. The music swells appropriately and the camerawork on the wrestling matches is very fitting. Merchant's directing is on point and, at times, even intuitive. There is one scene that really stuck out for me. Paige is sitting in her bedroom looking at herself in the mirror. In the roughly 30-second shot, the camera focuses on a framed item. Each one symbolizes a part of the journey she's undertaking, and the whole scene is a moment of intimate, visual storytelling.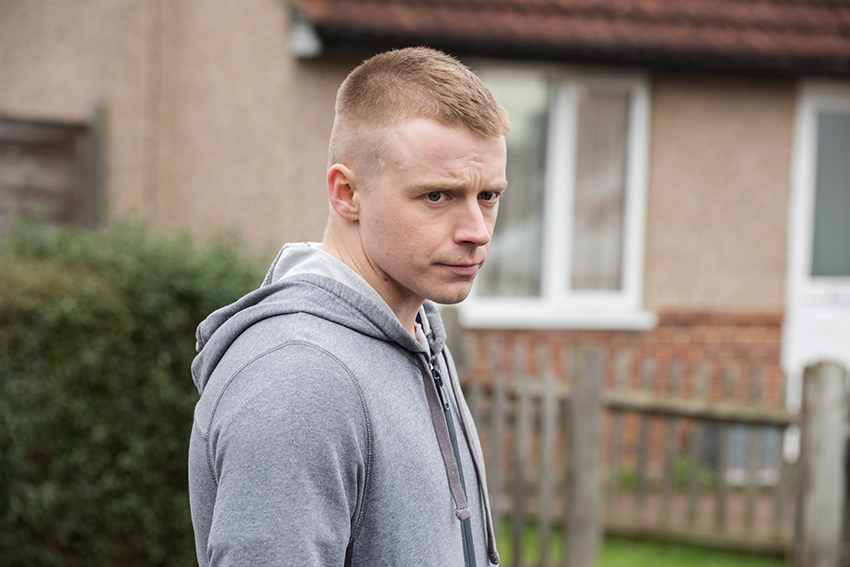 These moments would also not be as powerful as they are without the right amount of emotional backing, which is sufficiently supplied by Paige's relationship with her family. Most notably with Zak, the emotions are raw as she is living the dream that they have shared since childhood. Meanwhile he feels robbed and subsequently unsatisfied with a normal life with girlfriend and newborn son. The chemistry between Florence Pugh and Jack Lowden is well played and is disseminated in the right amounts throughout the movie. This is also an area where this edition of this formulaic plot has an advantage: no clear-cut cliché villain. Zak isn't a bad guy for wanting to excel in his passion, and Paige can't be faulted for wanting to forge ahead at the opportunity.
Backing up this sibling bond are loving and supportive parents. Lena Headey provides robust support and when he isn't doing the same, Nick Frost delivers some cracking good comedy. It may be in small amounts, but his shrugging one-liners lighten the tone and his delivery cannot be touched. Comedic credit must also go to Vince Vaughn, whose cynicism is in top form. Whenever he's on screen, he is making snide comments on character decisions and he is being smart about it. He and Pugh also share a more personal moment during the second act, so don't mistake him for merely being there for antagonistic purposes.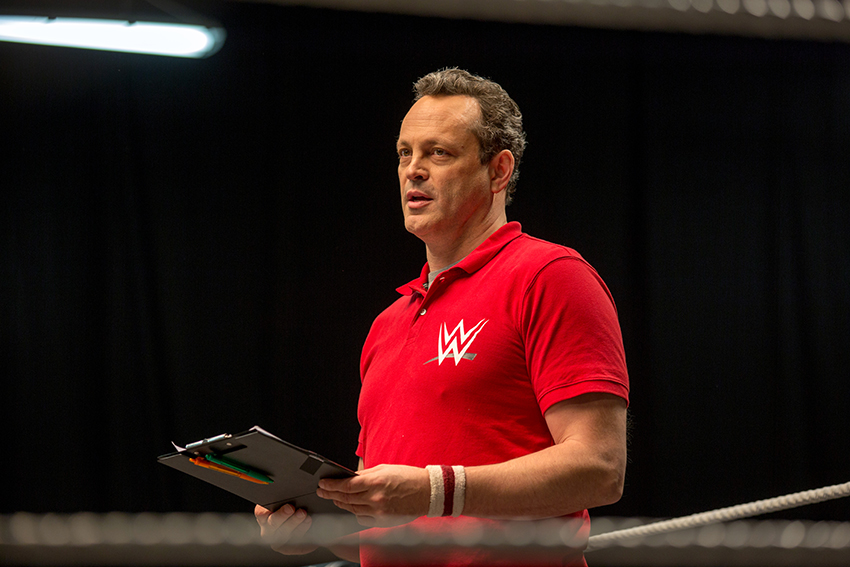 If anything, any disappointments to be had with Fighting with My Family could be found in there being not enough comedy. I don't say that with the thought that the dramatics weren't working, but rather that the presence of Frost and Vaughn, combined with Pugh's capabilities meant that there were a few missed opportunities for some additional humour. The ending to the film also feels a bit rushed. The finale is abrupt, coming and going quickly with an epilogue to supposedly round it off.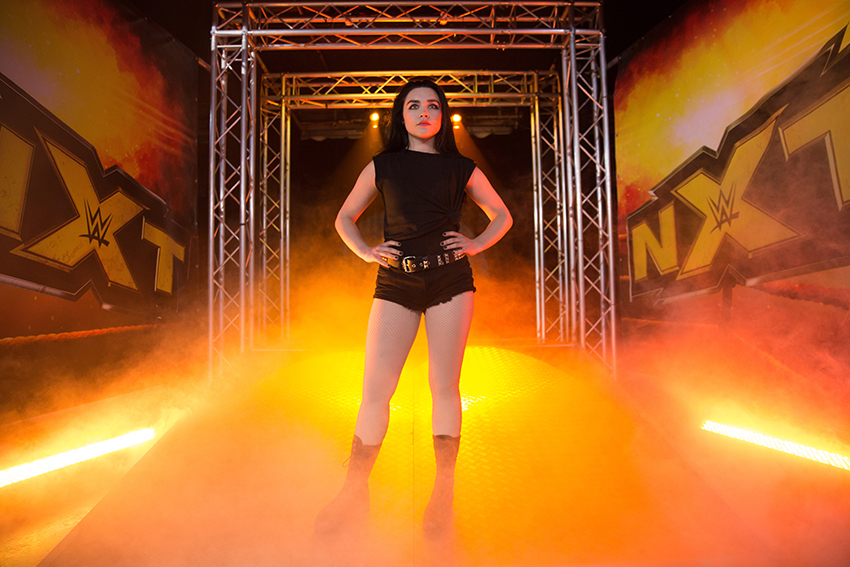 Otherwise though, I really enjoyed Fighting With My Family way more than I expected and I will admit I now see its subject matter in a different light. The film may succumb to its sub-genre's formula, but it is genuinely funny and heartwarming and very accomplished in its execution, upheld by great acting on the part of all its cast members.
Last Updated: March 13, 2019
Fighting With My Family

You should not go see Fighting with My Family because it's a make-you-feel-good sports story. You should go see it for the comedy and the drama, which is there thanks to a great cast and a heartwarming story.