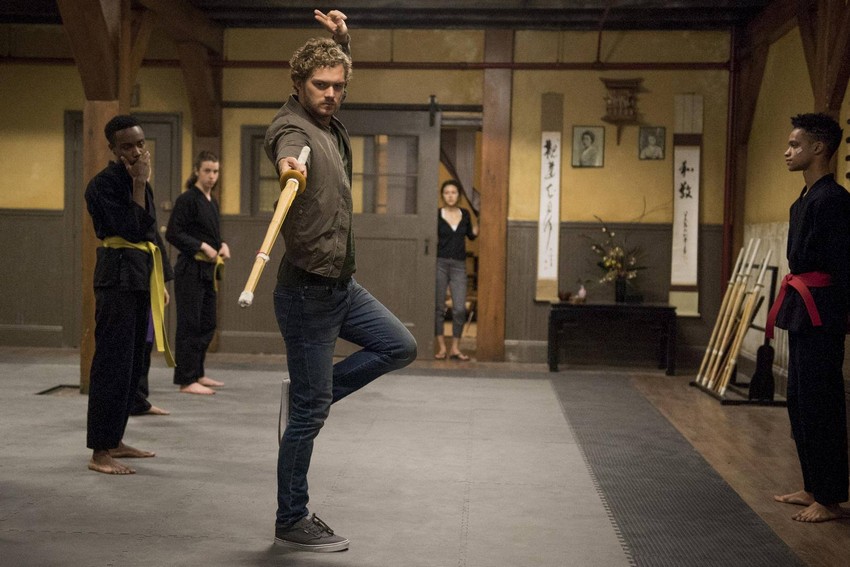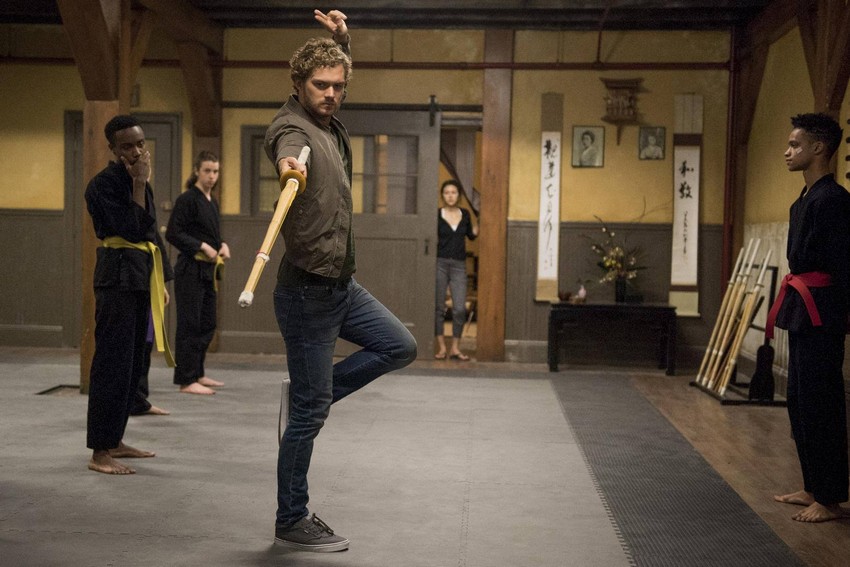 My raging love for both kung fu movies and superhero comics is about as well documented as can be, so of course I am hyped beyond measure to watch Marvel's Iron Fist next month. In fact, a long time ago, way before Marvel Studios would ever even consider striking a deal with Netflix to produce a handful of gritty, highly polished TV series that would eventually lead to a Defenders crossover miniseries, I was already lobbying for Danny Rand and his explosive punches to blow up the MCU. Now it's finally happening!
And it appears to be happening in one seriously badass way, if all the promo material we've seen thus far has been anything to gauge it from. We've had a pair of teaser trailers thus far, but a new full trailer gives our biggest look yet at what showrunner Scott Buck and titular lead star Finn Jones has in store for us. Buck – who cut his teeth as one of the lead writers on Dexter and Six Feet Under – has Jones' Danny Rand teaming up with a frequent comic book partner in Jessica Henwick's Colleen Wing to take on that pesky group of ninjas known as The Hand, who once made Daredevil's life hell. Oh and Danny Rand also has to deal with some brutal corporate takeover shenanigans to do with his family's company, because of course near-immortal kung fu assassins who moonlight as drug and human traffickers is not enough of a challenge.
Check out the trailer below.
In Marvel's Iron Fist, billionaire Danny Rand (Finn Jones) returns to New York City after being missing for years, trying to reconnect with his past and his family legacy. He fights against the criminal element corrupting New York City with his kung-fu mastery and ability to summon the awesome power of the fiery Iron Fist.
Marvel's Iron Fist also stars Rosario Dawson as Claire Temple, who has acted as the link between all of Marvel's Netflix shows, first debuting in Daredevil, before showing up in both Jessica Jones and Luke Cage. Another familiar face will be Carrie-Anne Moss, who will also reprise her role of lawyer Jeri Hogarth from Jessica Jones. Co-starring alongside them is David Wenham as Harold Meachum, Jessica Stroup as Joy Meachum, and Tom Pelphrey (who I absolutely loved as Deputy Bunker in Banshee) as Ward Meachum.
Iron Fist's 13-episode first season will be (literally) hitting Netflix on 13 March.
Last Updated: February 7, 2017