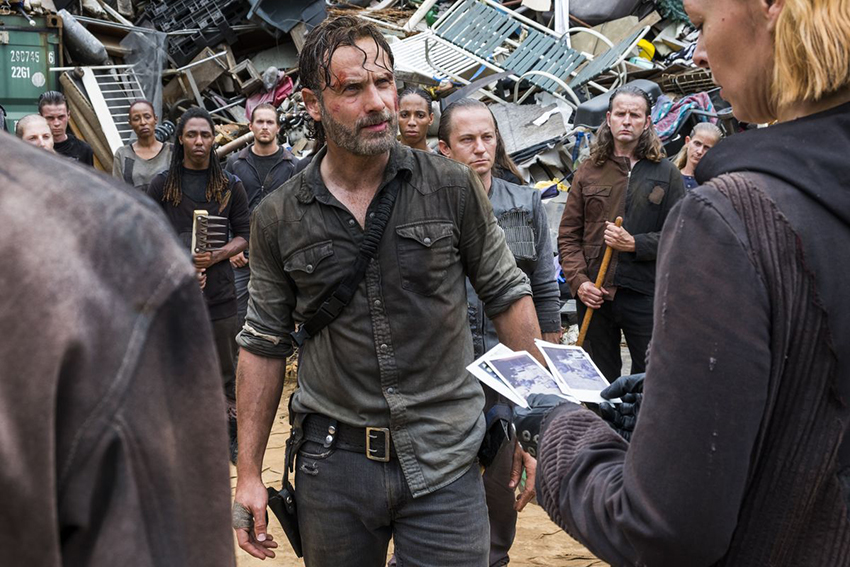 Once the biggest TV series on the planet, I think you'll be hard-pressed to find a hardcore fan who still thinks The Walking Dead is as good as it once was. AMC's adaptation of Robert Kirkman's zombie drama comic has gone through many highs and lows over the course of its eight seasons, which has resulted in a marked drop in viewership. However, the upcoming ninth season of the show may just be chance to turn things around as The Walking Dead undergoes some big changes.
As previously reported, the new season will see primary stars Andrew Lincoln and Lauren Cohan exiting the production as Norman Reedus steps up to lead, while the action will be jumping forward in time. Just how far forward and what the story will be when it does is uncertain, but now we're getting our first details courtesy of Entertainment Weekly. The publication spoke to new showrunner Angela Kang – who will also be replacing past series boss Scott Gimple – who explained that "We're really looking at the start of a new chapter of the show."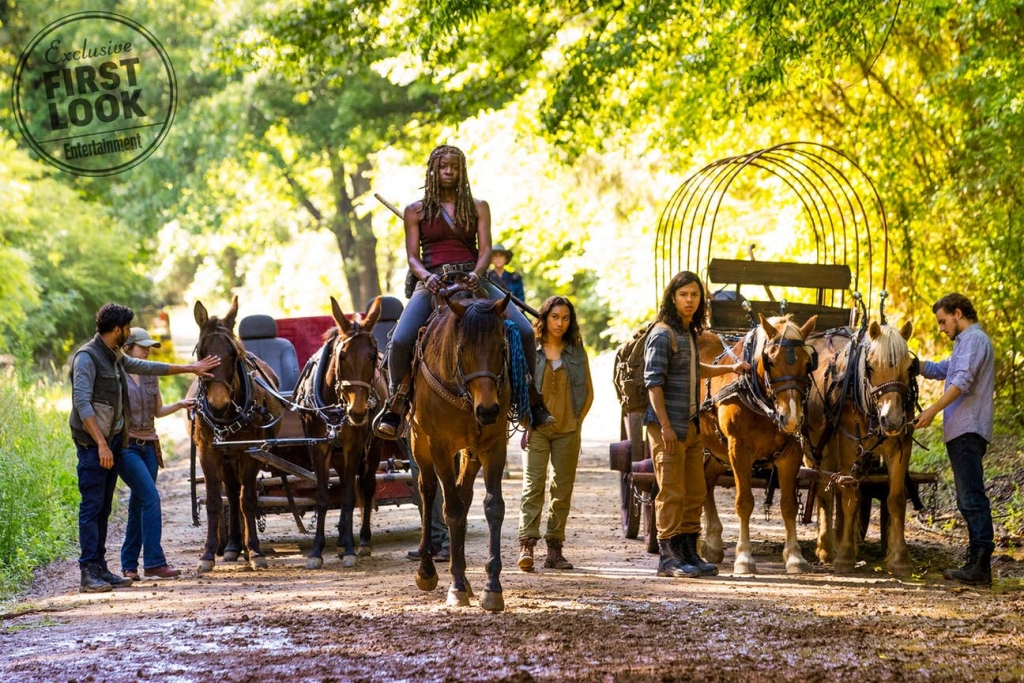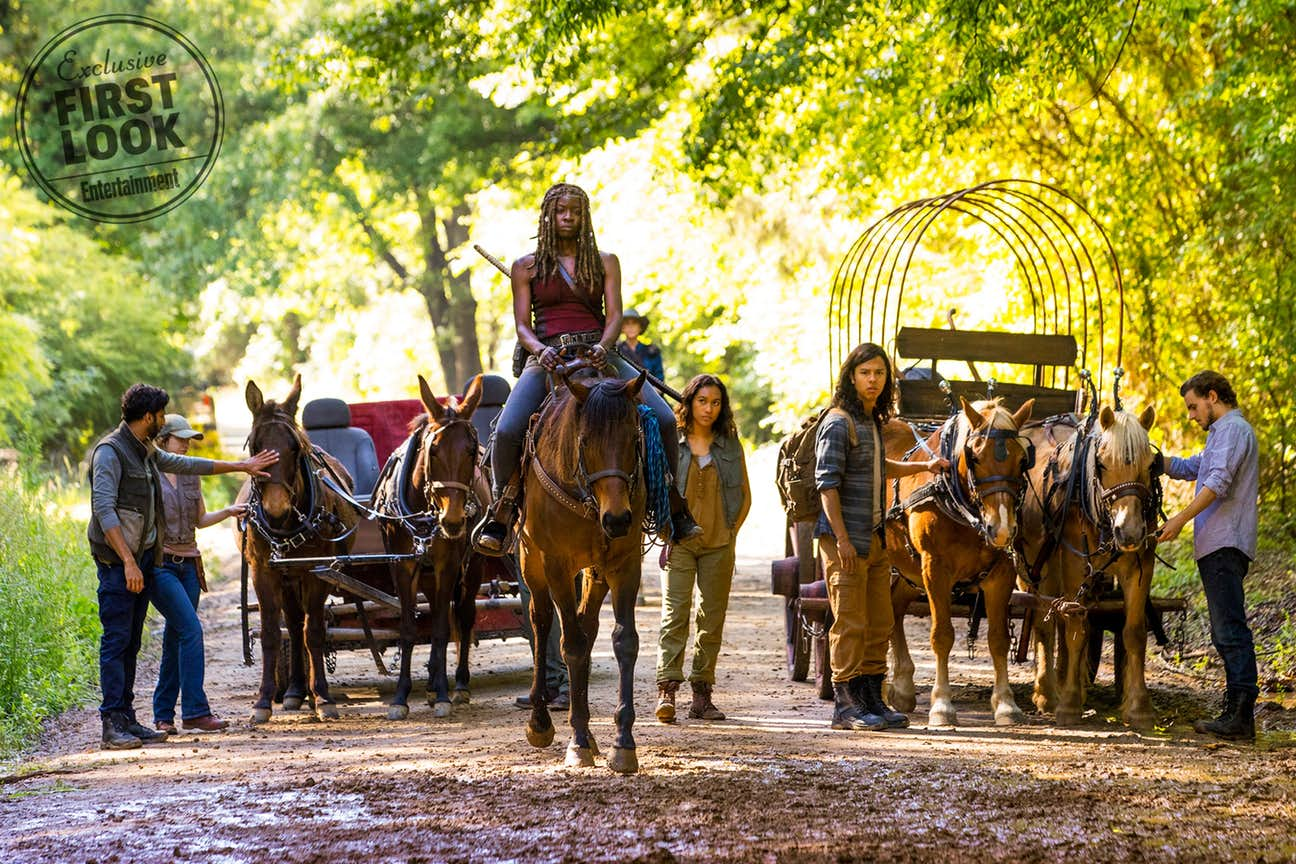 Kang revealed the first pic of the upcoming season showing Danai Gurira's Michonne on horseback, leading a group of survivors with horse-drawn wagons. That last point is rather important, as in the past the zombie apocalypse survivors were still using cars and motorcycles. But now, after the time jump, things are starting to literally fall apart.
We'll explore what happened as man made objects and structures break down. Infrastructure like roads and bridges are changing and crumbling. And we'll also explore what happens as resources are getting low.

There's a fun Western vibe that has emerged. We are going into a period where a lot of the things that we've seen in previous seasons have broken down, so they've got these horses and carriages that are being drawn around instead of cars. Things are lit with oil lamps. People are using different kinds of weaponry. There's a real grittiness to it that I think will be fun and fresh for the viewers.
The man-man structures won't be the only thing crumbling a bit though. In the finale of the previous season, Lincoln's Rick seemed to finally be pulling himself out of his downward spiral of violence and vengeance, proclaiming a goal to have all the surviving communities work together as one. When the time jump happens, we'll be seeing Rick's plan in action, but as usually is the case in the world, things may not go smoothly.
We'll see our group together working in unity in a lot of ways, but you'll also see some changes in the way that they deal with each other. In some ways, you'll see that the vision has succeeded beyond anybody's wildest imagination. But you'll also see the cracks in that.
The Walking Dead's season 9 is expected to return in mid-October though an official release date will probably be announced at next weekend's San Diego Comic-Con. Both Lincoln and Cohan are set to only appear in six of the season's episodes before departing for good, while Jon Bernthal will also reprise his role as antagonist Shane, probably in flashback form as the character was clearly killed early on in the show.
Last Updated: July 12, 2018