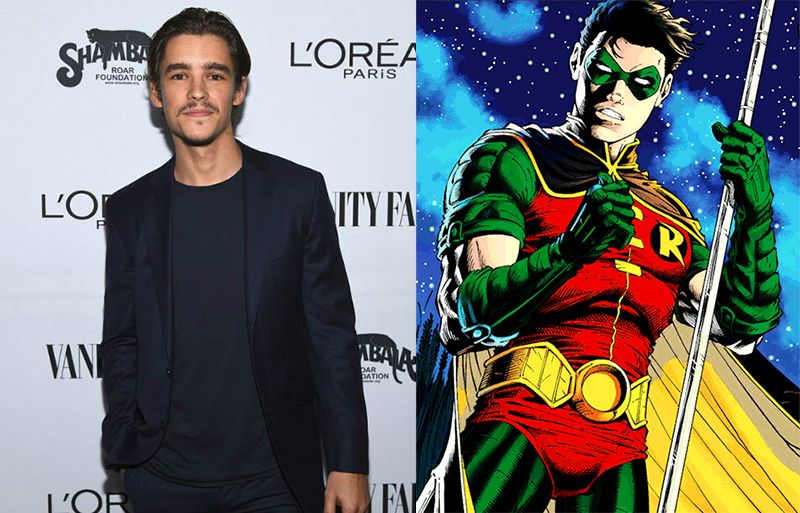 Blame it on the fact that we've been spending all our DC Comics related energies on Justice League, The CW's Arrowverse and, well, DC Comics, but we admittedly really haven't been doing much coverage for the upcoming live-action Titans series. I have been keeping track of the show though, which is scheduled to kick off DC's planned own digital streaming platform next year, so I know that the cast is being led by Brenton Thwaites (Gods of Egypt, Pirates of the Caribbean 5, The Giver) as Nightwing. Except, that's apparently not true.
Over the weekend, the first official pic for Titans was released showing off the young Australian-born actor in costume as young hero Dick Grayson, but not as his Nightwing alter ego. Instead what we got is shot of Thwaites as Robin, Grayson's very first costumed persona when he was still Batman's Boy Wonder. And I have to say, he looks pretty good.
Click for the super high-res version so you can check out all the neat little details.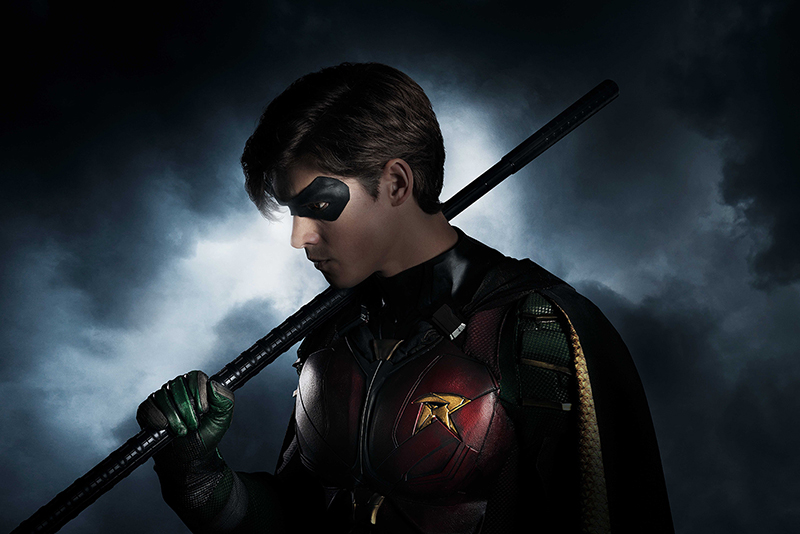 I have to say, I'm really digging the costume. From what we can see it stays very true to the comics in design, but there's a practicality to it as well. It looks exactly like the type of body armour an acrobatic hero would wear that provides protection but also movement. There's just the issue surrounding the fact that he's wearing it at all.
Traditionally in the comics, Grayson was still using the Robin persona when he was a part of the Teen Titans, a superteam consisting of teenaged heroes that were all sidekicks to older superheroes. However, when these sidekicks matured into adult heroes themselves and adopted new identities, they became known as just the Titans, i.e. the team this show is supposed to be based on. So either this pic is part of some kind of flashback for Grayson in the upcoming series, or the producers/writers are taking a completely unexpected direction here and may show Grayson becoming Nightwing.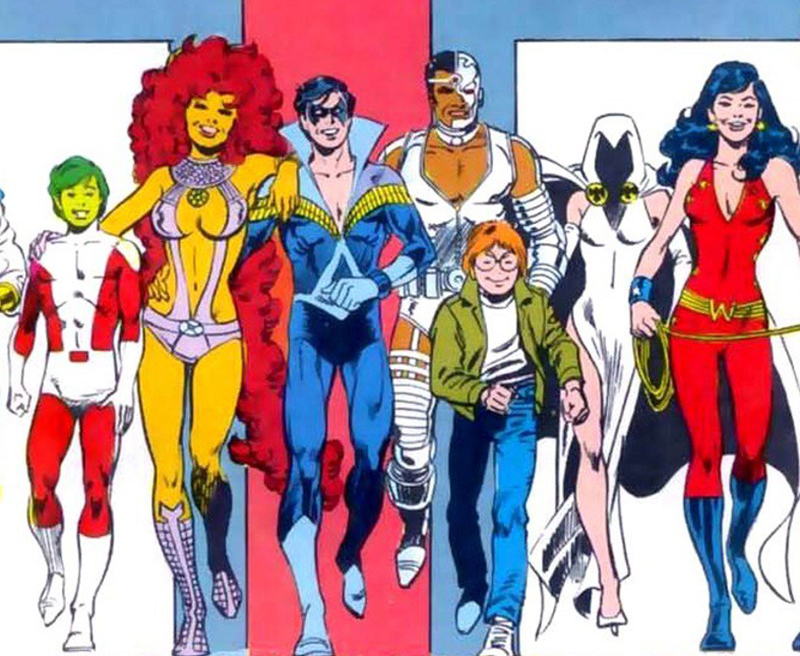 Previously mentioned producers/writers in this case being Akiva Goldsman (Batman & Robin, I Am Legend, A Beautiful Mind), Greg Berlanti (also one of the creators of CW's Arroverse) and DC Comics legend Geoff Johns. The latter previously spoke about why they picked Thwaites for the role of Grayson.
Dick Grayson is one of the most important and iconic heroes in the DC universe, and it wasn't easy to find him but we have. Brenton has the emotional depth, heart, danger and physical presence of Batman's former protege and the Titans' future leader. We're extremely lucky he's chosen to bring his talents to this project and this character.
Future leader? So maybe we will be seeing him as Robin before he becomes Nightwing after all. Whatever the case, Thwaites' Grayson will be joined by Anna Diop (24: Legacy) as Starfire, Teagan Croft (Home and Away) as Raven, Alan Ritchson (TMNT, Blue Mountain State) as Hawk, Minka Kelly (Friday Night Light) as Dove and Ryan Potter (Big Hero 6) as Beast Boy. That's actually a rather impressive cast of fan-favourite actors.
Titans is expected to have a 13-episode season launching sometime in mid to late 2018. Here's the official synopsis:
From executive producers Akiva Goldsman, Geoff Johns, Greg Berlanti and Sarah Schechter, TITANS is an all-new live-action drama series that follows a group of young soon-to-be Super Heroes recruited from every corner of the DC Universe. In this action-packed series, Dick Grayson emerges from the shadows to become the leader of a fearless band of new heroes, including Starfire, Raven and many others. TITANS is a dramatic, live-action adventure series that will explore and celebrate one of the most popular comic book teams ever.
Last Updated: December 4, 2017