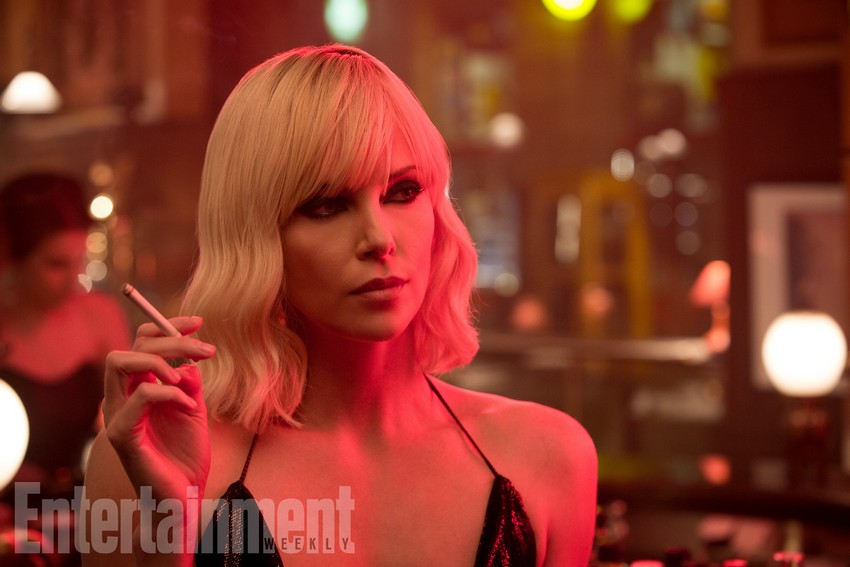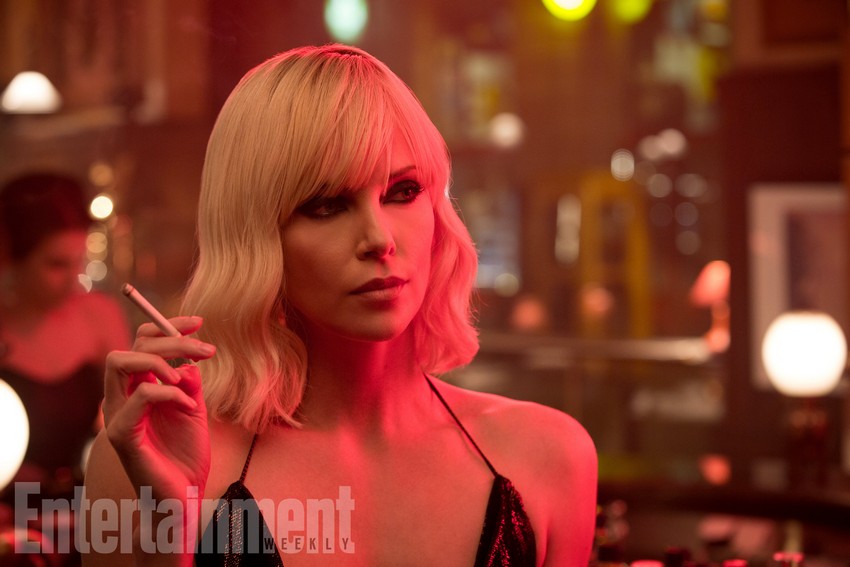 Oh, what a difference one movie and so many headshots that I lost count can make. With the release of action movie paradigm-shifting John Wick in 2015, stunt coordinators turned co-directors Chad Stahelski and David Leitch suddenly became two of the most highly sought after filmmakers in Hollywood. While Stahelski chose to stay on to helm the even more utterly incredibly John Wick sequel (more on that next week, when the local review embargo drops) as his next project, Leitch has instead decided to try something different. Well, not quite that different.
Atomic Blonde is the new 1980s set spy thriller from Leitch, which stars Charlize Theron, a woman who certainly knows all about changing action movie genre conventions thanks to the modern masterpiece Mad Max: Fury Road. The film is an adaptation of Antony Johnston and Sam Hart's 2012 graphic novel The Coldest City, and follows season MI-6 agent Lorraine Broughton (Theron), who gets sent into Berlin after a mysterious spy ring massacre, and teams up with hardened Station Chief David Percival (James McAvoy) to retrieve a top secret dossier at any costs. Speaking to EW, Theron revealed why she purchased the film rights to the book years ago.
"I hadn't seen another character like her out there. She doesn't apologize for anything. We made her strong and feisty. She's cheeky. These were
all things I responded to."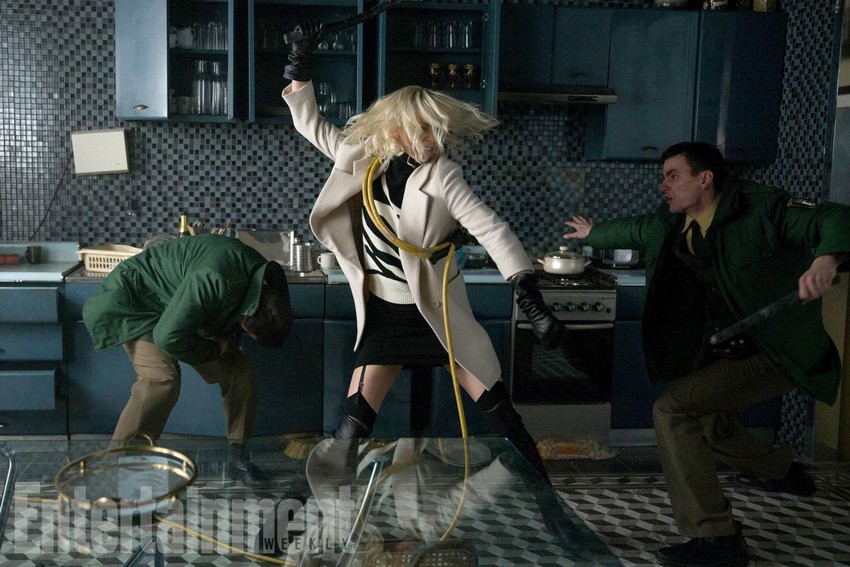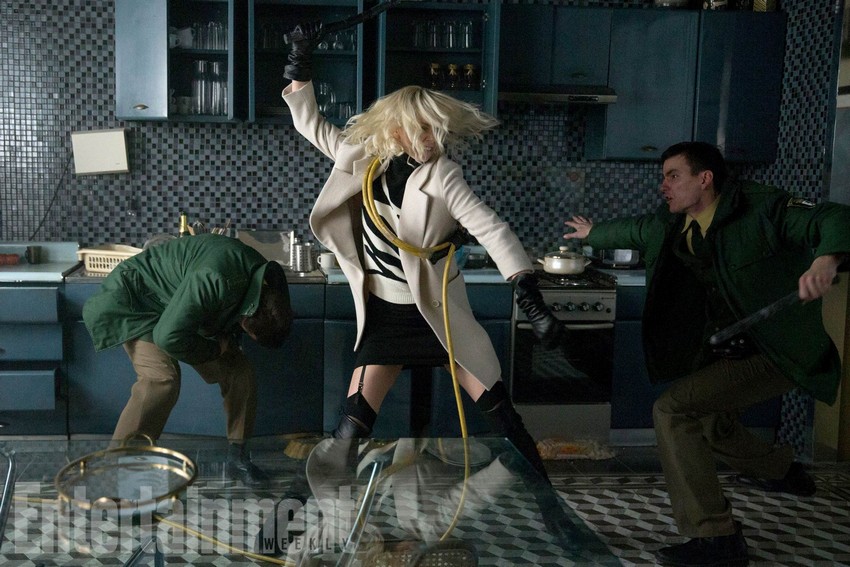 With its roots in modern comics, Atomic Blonde doesn't look your typical Cold War thriller. For one it has a brightly coloured "punk rock" aesthetic, something which should work really well with Leitch's visual sensibilities. And of course, also playing into his strengths, it also boast some incredible hand-to-hand fighting. Theron may not be a kung fu master, but Leitch was still impressed with how she approached the film's fisticuffs.
"It's refreshing to find an actor who can do these long, long takes, memorize the choreography, maintain the character, and deliver a performance. She's extraordinary."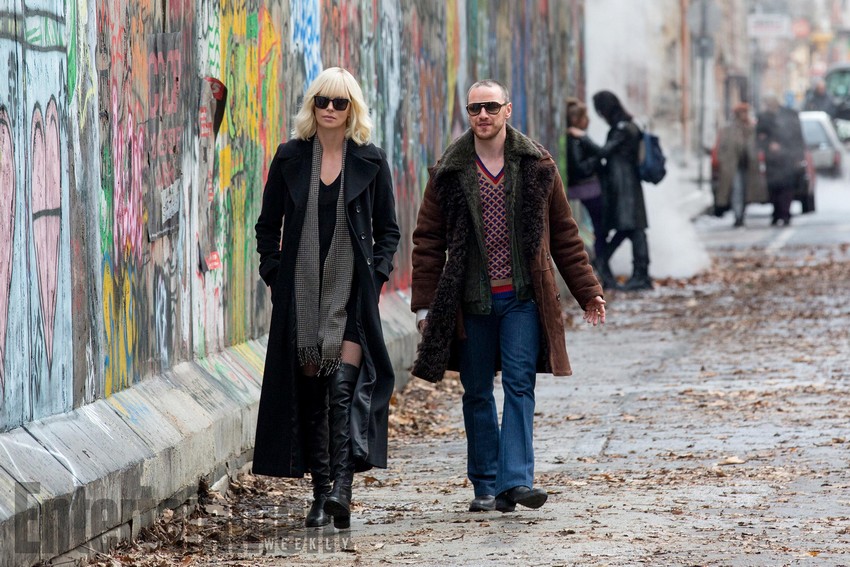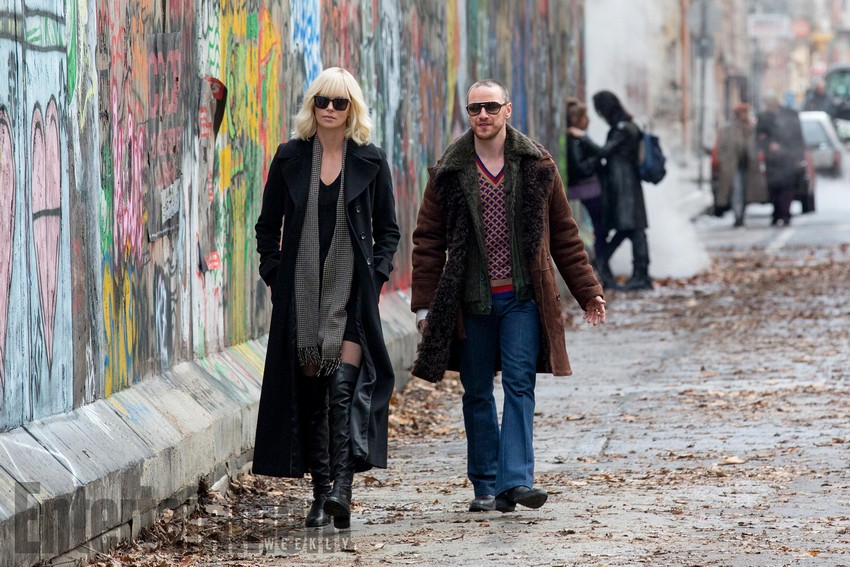 And none of that came remotely easily as Theron trained four to five hours a day for three months with Leitch's stunt team in a variety of MMA techniques. And that training was every bit as hard as it sounds according to Theron.
"Let's be honest, I got my ass handed to me every day. I cracked through two of my teeth in the back of my mouth from clenching so much that I had to have massive dental surgery right before we left for Budapest to shoot the film."
And it all appeared to have paid off, judging by some of the action glimpsed in these two small teaser trailers that have also been released in anticipation of a full red-band trailer tomorrow.
Atomic Blonde also stars John Goodman, Til Schweiger, Eddie Marsan, Sofia Boutella and Toby Jones. It is scheduled for release on 28 July 2017. Here's the full official synopsis:
Oscar winner Charlize Theron explodes into summer in Atomic Blonde, a breakneck action-thriller that follows MI6's most lethal assassin through a ticking time bomb of a city simmering with revolution and double-crossing hives of traitors.

The crown jewel of Her Majesty's Secret Intelligence Service, Agent Lorraine Broughton (Theron) is equal parts spycraft, sensuality and savagery, willing to deploy any of her skills to stay alive on her impossible mission.  Sent alone into Berlin to deliver a priceless dossier out of the destabilized city, she partners with embedded station chief David Percival (James McAvoy) to navigate her way through the deadliest game of spies.

A blistering blend of sleek action, gritty sexuality and dazzling style, Atomic Blonde is directed by David Leitch (John Wick, upcoming Deadpool 2).
Last Updated: March 9, 2017