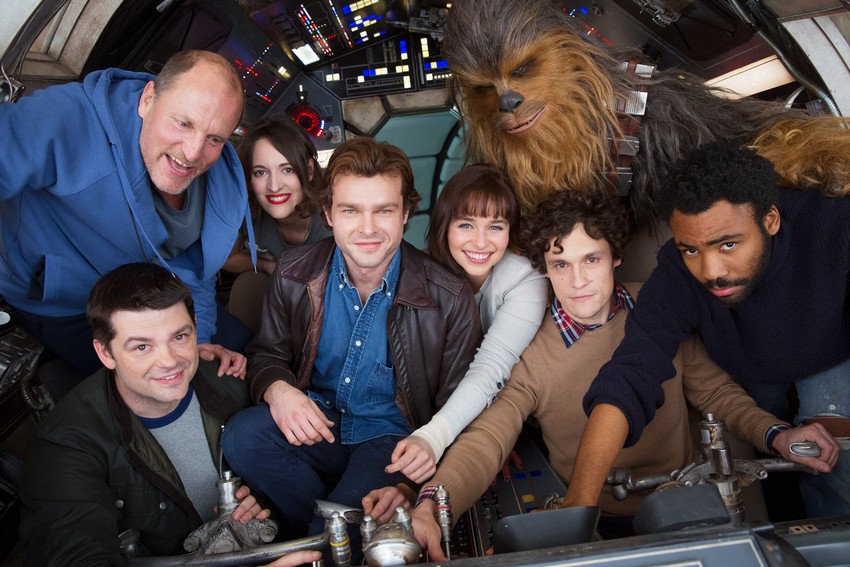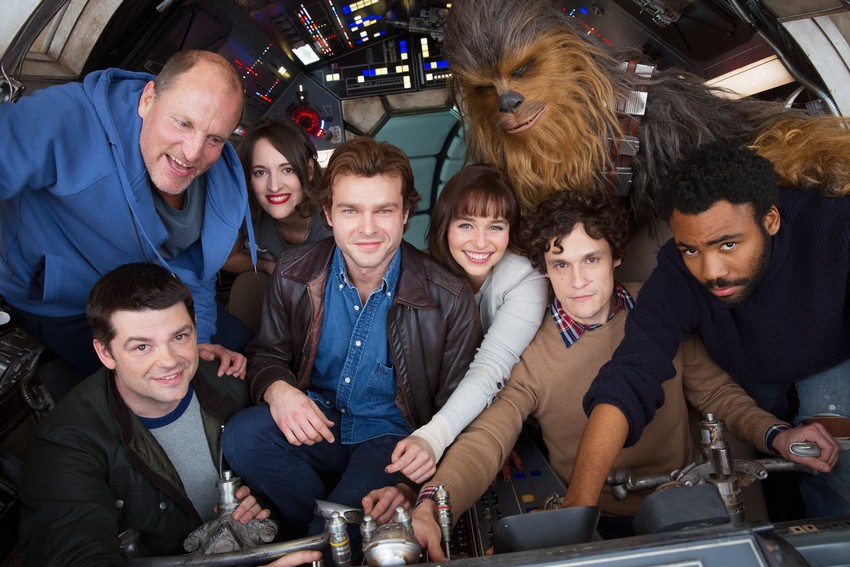 The Han Solo movie has officially begun its Kessel Run! Principal production for the next standalone Star Wars movie kicked off last night and to celebrate the occasion Lucasfilm has revealed the first official pic of the film's central cast. The pic shows co-director Christopher Miller and Phil Lord hanging out with Alden Ehrenreich, who plays the young Han Solo, Woody Harrelson as his mentor and Donald Glover as the young Lando Calrissian. Also joining them in unrevealed roles will be Phoebe Waller-Bridge, Emilia Clarke, 6ft10 Finnish basketball player Joonas Suotamo as Chewbacca (Suotamo already played the famous Wookiee for several scenes in Star Wars: The Force Awakens due to original actor Peter Mayhew's health problems).
The StarWars.com site revealed the pic with the following write-up that also confirm a few aspects of the prequel's story.
Cameras are rolling on the adventure-filled past of the iconic scoundrel and everyone's favorite Wookiee; principal photography on the untitled Han Solo Star Wars Story officially began February 20 at Pinewood Studios, London.

The movie will explore the duo's adventures before the events of Star Wars: A New Hope, including their early encounters with that other card-playing rogue from a galaxy far, far away, Lando Calrissian.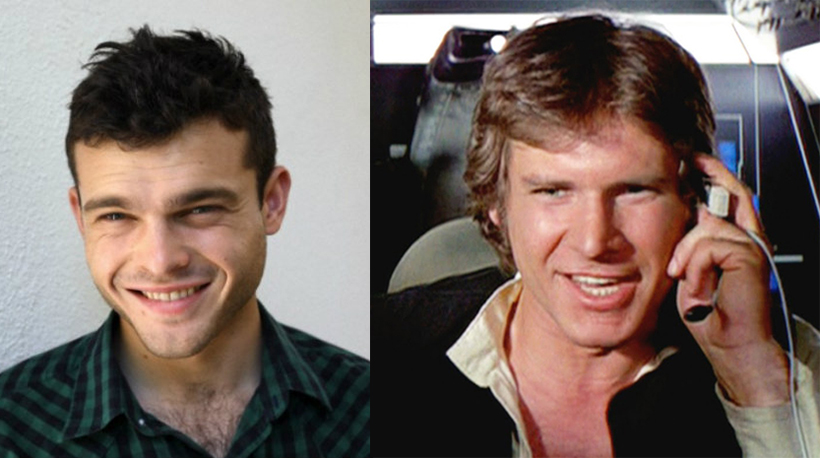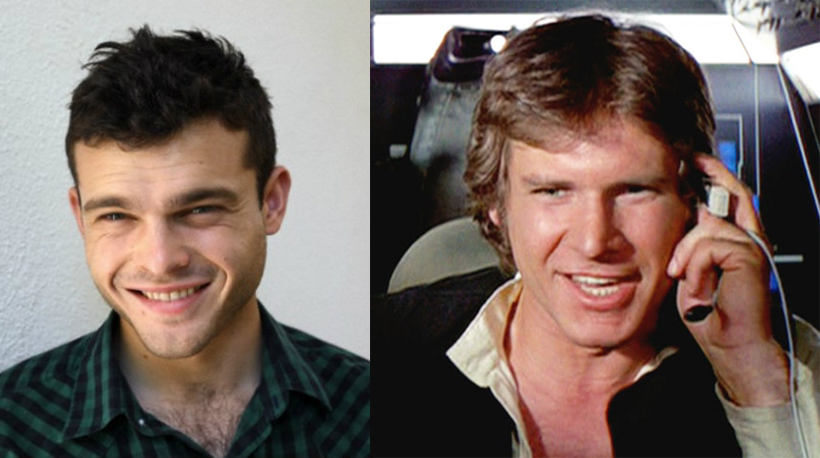 Miller and Lord are coming off the incredible successes of 21 & 22 Jump Street and The Lego Movie, and have tons of hype behind them for this. Even with their clear skills and clout though, this is quite the task ahead of them. The character of Han Solo as first originated by Harrison Ford is one of the most iconic in cinema history, and any new take on the Corellian smuggler will be under intense fan scrutiny. Especially after the first Star Wars spinoff, Rogue One: A Star Wars Story, ended up being a ginormous success. But that pressure seemingly hasn't quite hit Miller and Lord yet, as right now they're just grateful at being in this position.
"Watching such inspired people from all over the world, with such unique voices, come together for the sole purpose of making art, is nothing short of miraculous. We can't think of anything funny to say, because we just feel really moved, and really lucky."
The Han Solo movie – which, unbelievably, still doesn't have an official title – was penned by Star Wars veteran Lawrence Kasdan and his son Jon. Lucasfilm President Kathleen Kennedy will once again be producing, Arrival's Oscar-nominated cinematographer, Bradford Young, will be lensing the production. The film is scheduled for release on May 25, 2018.
Last Updated: February 22, 2017