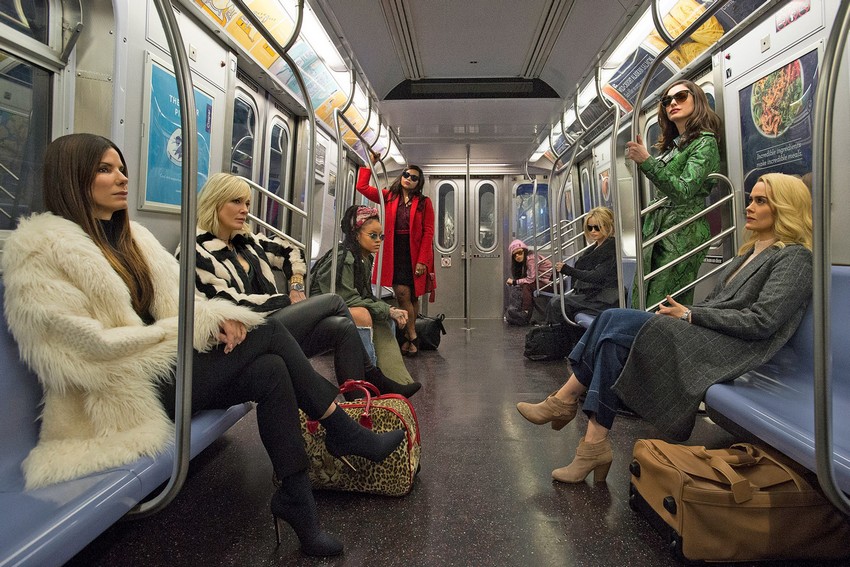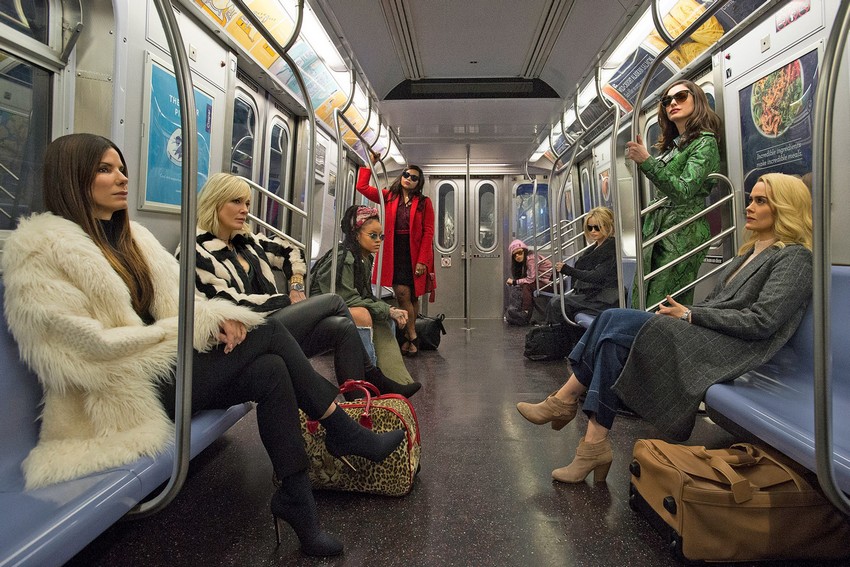 For a while there, development of all-female reboots/spinoffs were all the rage. Ideas for redoing classic male-centric franchises with ladies were coming though thick and heavy every other day. Then Paul Feig's Ghostbusters happened. Irrespective of what you may think about the movie (we're divided in the office, with some finding it to be just harmless silliness, while others hate it with the fire of a thousand suns), it's undeniable that the movie was not the box office success Sony was hoping for. With that, we've been hearing less and less about these all-female reboots.
One of these that has been going full steam ahead though is Ocean's 8, the new film that picks up the reins from the popular Ocean's trilogy which saw George Clooney, Brad Pitt and Matt Damon lead an ensemble of gentlemen thieves as they swindle sleazy casino bosses out of their cash. We knew that Sandra Bullock and Cate Blanchett would be leading this new crew of ladies, but we didn't who they were or what they were doing. We do now though.
Warner Bros. have released the first official image (above) from Ocean's 8 on their Facebook page, showing the ensemble of ladies lounging in a subway train. Along with the pic, we also got the description below that actually gives us character names and some plot details.
"In summer 2018, the tide will turn as (left to right) Debbie Ocean (Sandra Bullock) attempts to pull off the heist of the century at New York City's star-studded annual Met Gala. Her first stop is to assemble the perfect crew: Lou (Cate Blanchett); Nine Ball (Rihanna); Amita (Mindy Kaling); Constance (Awkwafina); Rose (Helena Bonham Carter); Daphne Kluger (Anne Hathaway); and Tammy (Sarah Paulson)."
Firstly, that's an awfully large amount of talent right there. Between them we have four Oscars, six Golden Globes, two Emmy Awards and five BAFTAs. Nobody can really fault that cast.
Secondly, Debbie Ocean? You don't say?! This little tidbit all but confirms the fan theory that Bullock is actually playing the sister of Clooney's Danny Ocean. It would seem this family tree is full of rotten apples. Clooney will of course be producing Ocean's 8, and if there is a brother-sister connection going, I wouldn't be surprised to see him showing up for a cameo or two.
Ocean's 8 is directed by Gary Ross (Hunger Games, Seabiscuit) based off a script he co-wrote with Olivia Milch. Steven Soderbergh, who directed the original trilogy (which earned a combined $1.1 billion), will be exec producing. Ocean's 8 is scheduled for release on June 8, 2018.
Last Updated: January 31, 2017