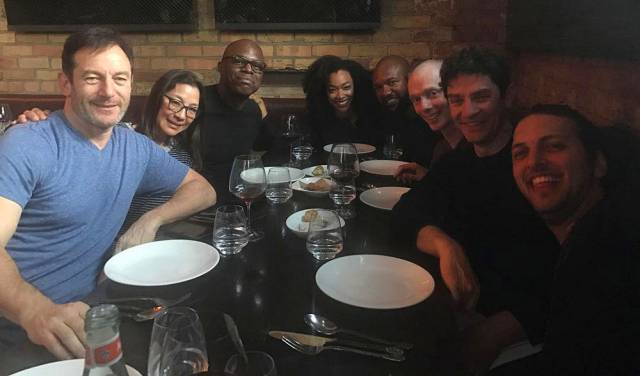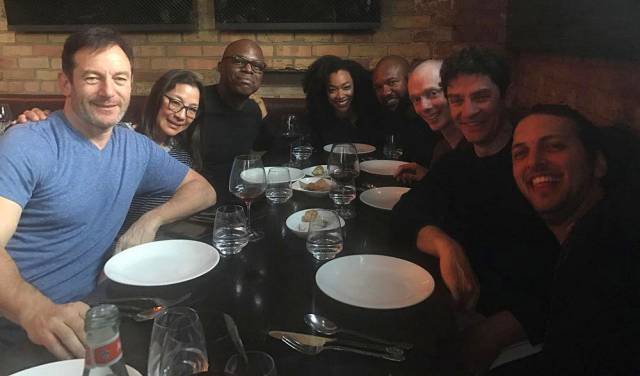 I have to thank the upcoming CBS All Access series Star Trek: Discovery for one thing already: it's got me watching Star Trek: The Next Generation again. It's been quite a few years since I boldly went where no ship and its over-powered, almost omnipotent android Data followed, and I am loving it. It does bring up some concerns about ST:D though – other than the abbreviation I mean. For example, this series is set a decade before the exploits Captain Kirk and his crew in the original show/movies, a choice that didn't work all too well with the last Star Trek series, Enterprise. However, one thing I am not concerned about are the actors themselves.
And courtesy of TrekMovie we now have our first look at the new cast together as a team. Admittedly they're not actually in character, but rather just getting together to celebrate actor James Frain's birthday, but we'll take what we can get!
It's made up of the very talented Jason Isaacs (on the left) who'll be the star ship Discovery's captain, Lorca. However, unlike ST:NG he won't be the actual lead character (if you can pin that on Picard). That falls to Sonequa Martin-Green (middle right) who plays Rainsford in the role of Number One. To the left of Issacs is Michelle Yeoh, who will play Captain Georgiou of the Shenzhou; then Chris Obi who plays a Klingon (oh yes!). To the right of Sonequa is Kenric Green, who will play her husband, then Discovery's Science officer Doug Jones. Next up is James Frain who will pay the famous Sarek, father of Spock. Lastly we have Shazad Latif who will play Kol, a commanding officer of the Klingons.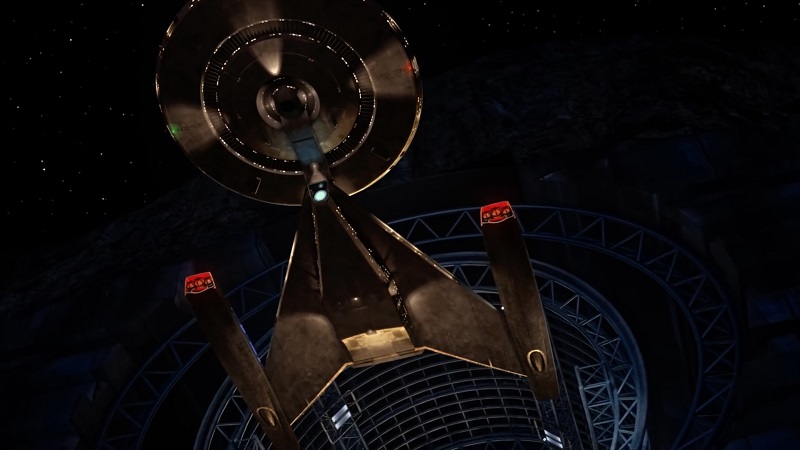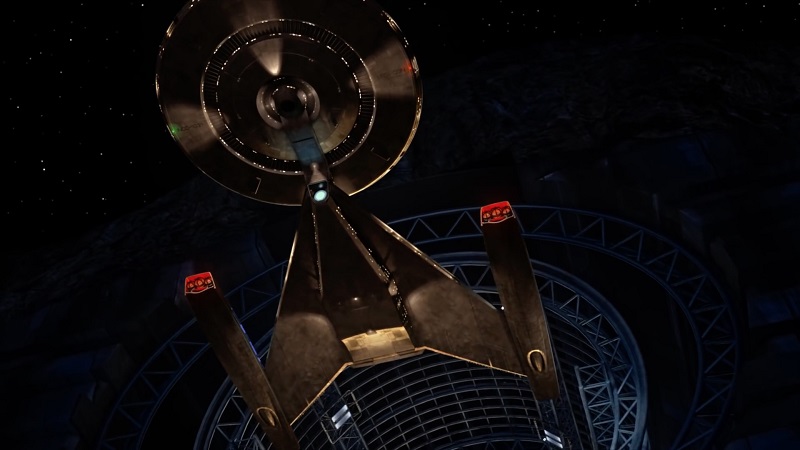 I am sure they will all bring something new to the show and hope these names become as household as Patrick Stewart and Johnathan Frakes'. One thing I note are the number of Klingon characters sitting around that table (where is the bIreQtagh dish I ask you!?). In this era in Star Trek lore the Federation and the Klingons are not on the best of terms and a 'shoot first, and then again' policy works wonders. It will be interesting if they explore this more. That being said, the show is called Star Trek: 'Discovery' and venturing into the socio-political landscape of this war would not really encompass this. It would also be a bit too similar to Star Trek: Deep Space 9, a show that was gripping, but also very heavy with its war themes. In fact DS:9 was so heavy some didn't enjoy it.
I am growing more optimistic about Discovery, so far they haven't made a rubbish Trek series and I hope they don't start now! I mean they are even being topical having the first openly gay, permanent character.
Last Updated: March 28, 2017