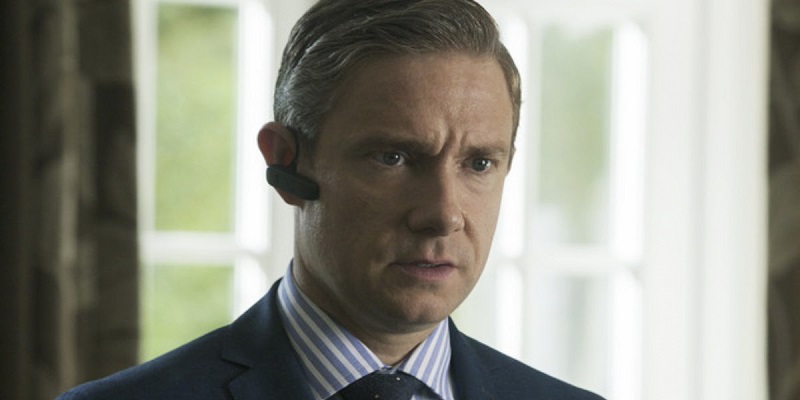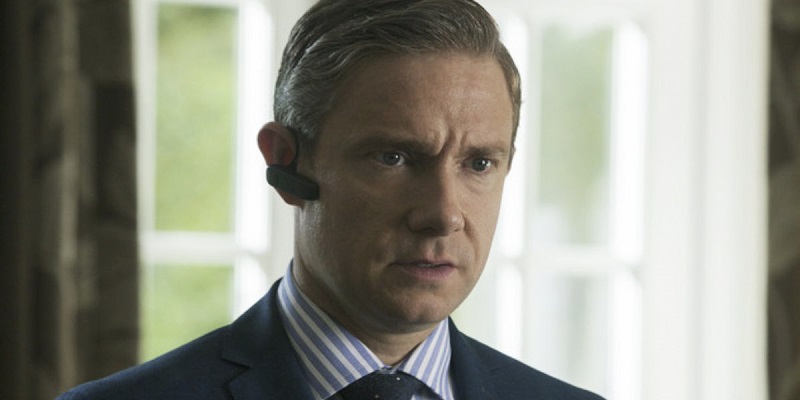 We don't know much about the forthcoming Blank Panther movie other than that it stars our titular character played by Chadwick Boseman and is being directed by Ryan Coogler (Creed). We also know that this will take place mostly in the character's home country of Wakanda. And this lack of information is exactly the way Marvel would like it to be as they keep as much of the story of the upcoming film under wraps.
However, with filming already starting and with the release of the first set pics from the film, we now also know that Martin Freeman, who took on the role of Everett Ross in Captain America: Civil War, will also be appearing. Now this will come as no surprise to fans of the comics who will know that Everett Ross is one of Black Panther's biggest allies. However, his casting was never officially announced and the events of Civil War left Ross, as a member of the joint Counter Terrorism Center firmly against the superheroes. These pictures provide us with a confirmation that the character of Ross will be expanded upon to fulfill his role as in the comics and possibly even future Marvel movies as well.
First photos from the set of Black Panther pic.twitter.com/NjxNAZIH7f

— Film Feed (@FiImFeed) January 22, 2017
EXCLUSIVE to Twitter:  #ChadwickBoseman in Costume! pic.twitter.com/zXPgFtKWVy

— Atlanta Filming (@AtlantaFilming) January 22, 2017
Outside of this, the set photos don't actually give us a glimpse of anything going on with the actual filming on the set. But if you're a Marvel fan like me, you're just happy they're making another movie. I don't really have an opinion on Freeman's role as Ross in the last Captain America movie. His character was minor and I'd like to get the opportunity to see him with more screen time in the role. Black Panther could be the movie to allow us to make that judgement.
Blank Panther is scheduled for release on February 20, 2018 and will star a host of Black Actors in lead roles, marking a big change in diversity that Marvel has been promising with their upcoming films. Alongside Boseman and Freeman the film also stars Lupita Nyong'o, Michael B. Jordan, Danai Gurira, Winston Duke, Forest Whitaker, Daniel Kaluuya, Angela Bassett and Florence Kasumba.
Last Updated: January 24, 2017