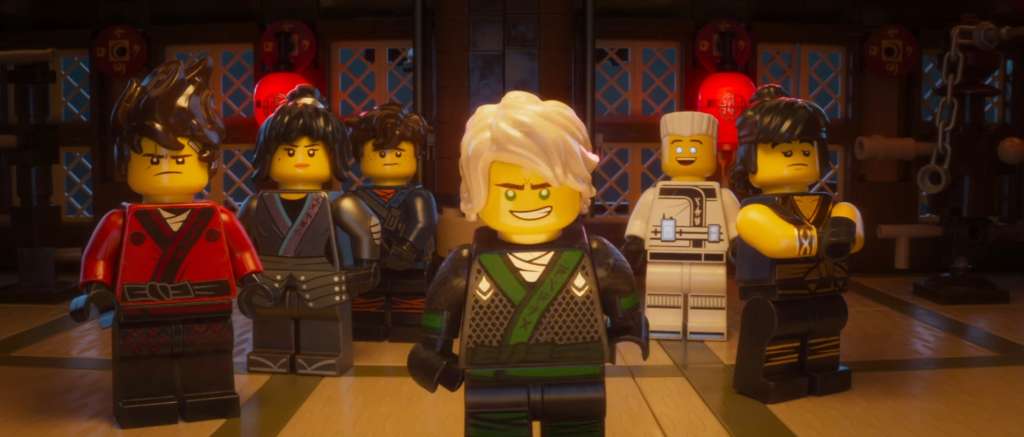 It has been a short while since our review of the must-see The LEGO Batman Movie went live and already we are treated to another LEGO movie teaser! This time it's The LEGO Ninjago movie. Firstly let me say that if you haven't seen The LEGO Batman Movie, or if you are not planning to, Shame. SHAME! Disney not only one-upped the first Lego Movie, but made one that may as well have been aimed at adults. Which is why I am a little apprehensive about Ninjago. Oh, who am I kidding? If the first LEGO movie – which was a pastiche of a whole range of LEGO kits – could rock that hard, I am sure one that has ninjas in it can do just the same. Have a watch of the teaser trailer.
Okay, not much on show there; it's a teaser after all. However, we now have the full trailer! Have a watch!
So what do we know already? Well the cast is rather great, with Dave Franco, Michael Pena, Zach Woods, Fred Armisen, Kumail Nanjiani and Abbi Jacobson. But wait, there's more! With Justin Theroux as the big bad and Legend Jackie Chan as the Master (who else could he be) I think we have a brilliant cast.
It would seem that there are some serious daddy issues in Ninjago. Dave Franco plays Loyd, a Green Ninja (not a Power Ranger), and his dad is actually the bad guy (Lord Garmadon). From the teaser it looks like they are keeping the humour and the visuals looking the way we'd expect from a LEGO movie, which is just fine is you ask me. Not so sure about the theme tune though…
It will be interesting to see whether people are tiring of the LEGO movie universe by September this year when it releases. However, looking at the success of the Marvel universe, people may want a My Little Pony LEGO movie, I know Darryn does.
Last Updated: February 8, 2017