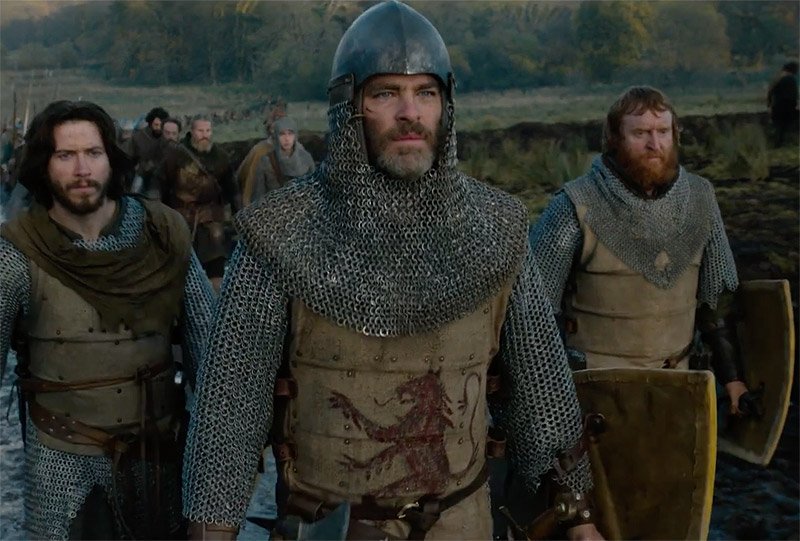 I've mentioned this a few times before, but for a long time I was obsessed with Braveheart. I've watched Mel Gibson's five-time Oscar-winning epic on the life of Scottish knight William Wallace so many times that I could quote the entire film's dialogue from memory. Hell, my wife walked into church on our wedding day to the bagpipe sounds of composer James Horner's Braveheart theme song (I still can't listen to that song without getting emotional). It's a film that is sweeping and beautiful but also grim and brutal, and I would dare say it's my favourite movie of all time. It's also complete rubbish.
Gibson and screenwriter Randall Wallace completely sacrificed historical accuracy for dramatic effect by changing several facts about Wallace, the events he was involved in and the people who were present at the time. One of those people was Robert the Bruce, played in Braveheart in heartbreaking fashion by Angus Macfayden and who is portrayed as a Scottish noble who initially rallies to Wallace's war of independence against the English, only to betray him, but then, after Wallace's brutal execution by English's King Edward I, would pick up Wallace's charge and lead his Scotland to independence under his rule as King. And, like I mentioned above, it's all make-believe. Hell, Gibson and Wallace changed facts around so much that they conveniently forgot to mention that the "brave heart" of the title actually refers to a poem about Robert the Bruce and not William Wallace. And now writer/director David Mackenzie is hoping to set the record straight a bit.
The Scottish-born filmmaker has stealthily become one of the most promising talents out there, first garnering international attention with 2011's apocalyptic love story Perfect Sense and then with vicious prison drama Starred Up. It was his first Hollywood production in 2016 though, the four-time Oscar-nominated neo-western masterpiece Hell or High Water that really made people sit up and pay attention. Now Mackenzie is once again teaming up with the star of that film, Chris Pine, to tackle the true story – definitely more true than Braveheart – of Robert the Bruce in Outlaw King.
Set years after Wallace's death after Bruce managed to attain the Scottish crown after a bloody succession battle, the film tells of what happened when the British monarchy forced Bruce into hiding only for him to return years later to try to wrest Scotland free once again from British rule. And it looks pretty damn good based on the first trailer which was released last night.
The untold, true story of Robert The Bruce (Chris Pine) who transformed from defeated nobleman, to reluctant King, to outlaw hero over the course of an extraordinary year. Forced into battle in order to save his family, his people and his country from the oppressive English occupation of medieval Scotland, Robert seizes the Scottish crown and rallies a ragtag group of men to face off against the wrath of the world's strongest army led by the ferocious King Edward 1 (Stephen Dillane) and his volatile son, the Prince of Wales (Billy Howle).
Outlaw King also stars Aaron Taylor-Johnson, Florence Pugh, Billy Howle, Tony Curran, and Stephen Dillane. It will premiere on Netflix on 9 November.
Last Updated: August 21, 2018