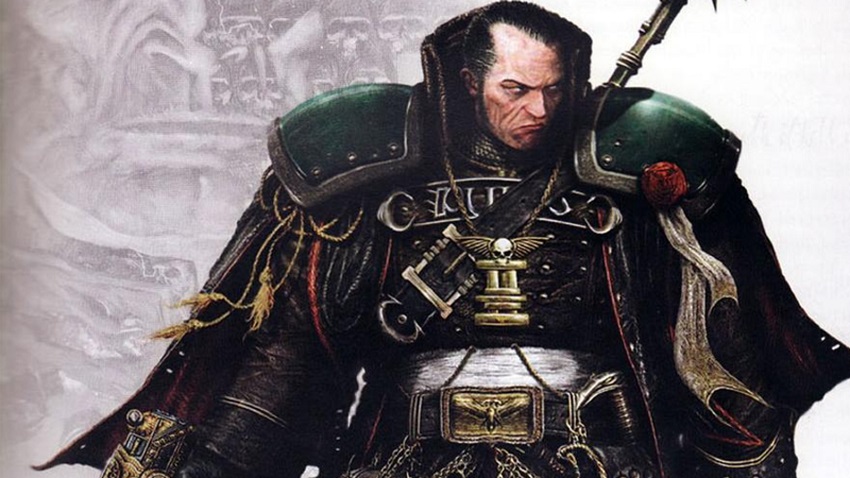 In the grim darkness of the far future, there is only war – and we might just get to see it because Games Workshop have just announced they're working on a live-action series set in their incredibly popular Warhammer 40k universe.
For those who've somehow been living under a rock for the last 39k years, Warhammer 40k is the setting for a tabletop miniature wargame set in the far future where mankind has expanded throughout the galaxy, but lives under a brutal and oppressive pseudo-religious fascistic regime that demands absolute loyalty to, and worship of, the God Emperor of Mankind. And they're somehow the good guys. The Imperium of Man is also in a desperate state of decline following millennia of warfare that has pushed them into a new dark age, and is beset by all manner of aliens (referred to as xenos) and the dark forces of Chaos – powerful entities from a parallel dimension known as the Warp that corrupt the unwary.
Since the first rulebook was published in 1987 (it's currently on its eighth edition), the miniature game created by Rick Priestly has inspired literally hundreds of novels featuring all manner of heroes and villains, as well as dozens of video games. The live-action series will feature someone who's appeared in both – Inquisitor Gregor Eisenhorn.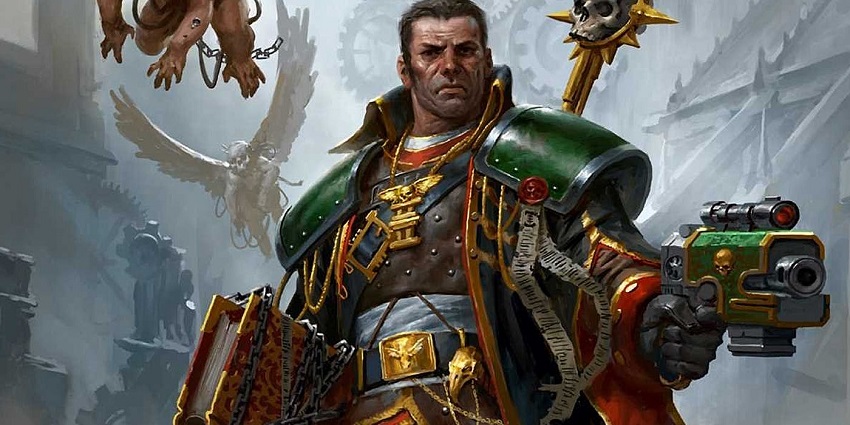 Created by prolific author Dan Abnett, Eisenhorn is an inquisitor in the Ordos Xenos (read: alien hunters) and was the subject of a trilogy of novels published in 2001 and 2002, namely Xenos, Malleus, and Hereticus. I read them a few years back and they're great stuff if you're a fan of bleak, action-packed, grimdark fiction. What's not so great apparently is the 2016 PC/iOS game Eisenhorn: Xenos – but that's par for the course when it comes to video games based on the franchise which seemingly values quantity over quality.
Frank Spotnitz – whose resume includes The X-Files, The Man in the High Castle, Strike Back, and more – has been tapped to adapt Abnett's novels to the small screen in the first live-action property based in the Warhammer 40k universe. He said at the announcement:
"We are delighted to collaborate with Games Workshop to develop the beloved visionary world of Warhammer 40,000 into a TV series. Warhammer 40,000 is steeped in rich and complex lore, with a myriad of traditions and stories that have accumulated over time in this thrilling and complex world, making it one of the most exciting properties to adapt for television audiences and the franchise's loyal global fanbase. There is nothing else like it on television, and we are incredibly excited to tap into our own experience creating imaginative, complex and compelling worlds to bring this incredible saga to the screen."
Abnett also weighed in, saying:
"Gregor Eisenhorn is a relentless force in the dark future of the Warhammer universe: a destroyer of daemons and a purger of heretics, implacable, powerful and dedicated. But the appeal to me, from the moment I started writing him, was his complexity. He is not the simple, ruthless hero he appears to be. His battle with the Warp leads him into dark places and forces him to question his duty, his understanding of the Imperium, and his own identity. With Eisenhorn, it's not just the adventures, and they are certainly vivid: it's the journey he takes to the very limits of what he is and what it means to be loyal."
I'm incredibly excited to see what becomes of this. No mention was made of potential broadcast partners or streaming platforms as it's far too early in development, but I think it goes without saying that the darkness inherent in the Warhammer 40k universe is best suited to less restrictive services. I also suspect it won't be cheap to pull off, and hopefully, that doesn't end up as a sticking point that prevents the potential series from going forward.
There's only one thing left to say: For the Emperor!
Last Updated: July 18, 2019