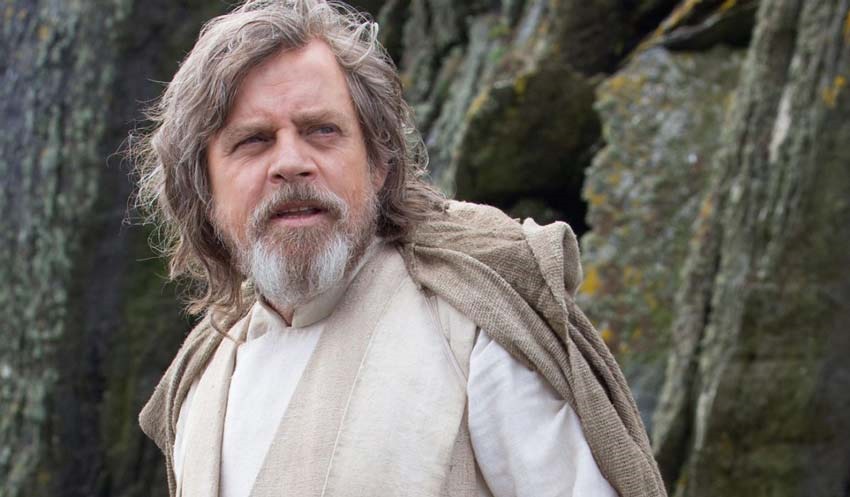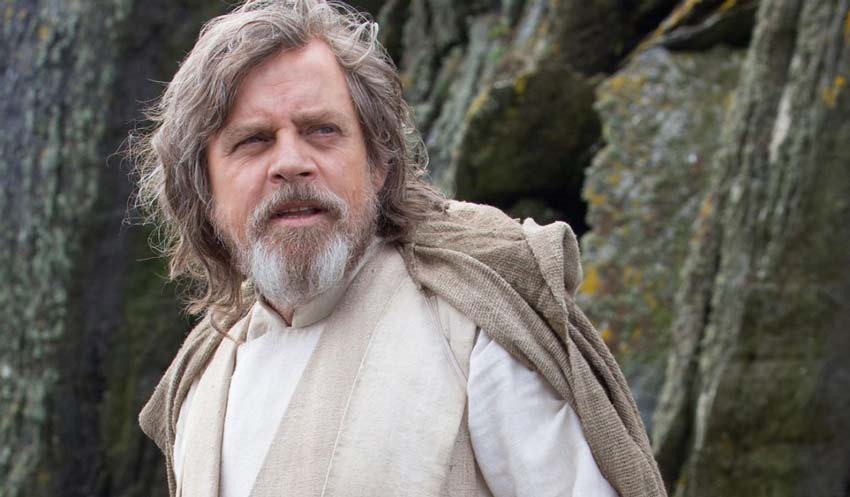 Jedi is like sheep. No, that's not a grammatical error, and no, I'm not implying that they just blindly follow orde– Okay, wait so maybe they do follow a lot of orders. What I was actually trying to say though is that just like in the case of the word sheep, the plural of "Jedi" – the word used for a member of the order of Force-wielders central to the Star Wars mythology concocted by George Lucas decades ago – is also Jedi. Before now, that was nothing more than a useless fact, but now it may actually be a big story clue for the next Star Wars movie.
When it was revealed a short while back that the upcoming Episode VIII will officially be titled Star Wars: The Last Jedi, it immediately sent fans into a tailspin. Most online discussions went somewhere along the lines of: "Does the 'Last Jedi' refer to Rey, being trained by Luke Skywalker as a Jedi? But if she's the last, then what has happened to Luke and OH DEAR LORD LUCASFILM DON'T YOU DARE MAKE ME WATCH LUKE SKYWALKER DIE JUST ONE MOVIE AFTER I HAD TO SEE HAN SOLO GET STABBED IN THE HEART!!"
#StarWars : #LesDerniersJedi, décembre 2017 au cinéma. pic.twitter.com/Qzgoy5Aq5e

— Star Wars France (@StarWarsFR) February 17, 2017
However there may be some *cough* new hope in the form of the film's officially translated foreign titles. In French for example, the title reads as Les Derniers Jedi. Derniers is the translation of "Last", but in French, just like in German, Spanish and more, the word for last is different depending on whether the subject is singular or plural. And in this case, it's definitely plural.
As fans around the world realized this, there was a collective sigh of relief and much joy, as StarWarsNewsNet reported.
#StarWars #TheLastJedi the Spanish title "Los Ultimos" references Jedi in the plural sense, the singular would've been "El Ultimo" (1/2) pic.twitter.com/0J7u0LisTy

— SW Comlink (SWNN) (@starwarscomlink) February 17, 2017
Star Wars Episode 8: The Last Jedi is about several Jedi. The German name has a plural in it. https://t.co/nCvKjOTrs7 pic.twitter.com/6s3QMi7mQc

— All Movies (@PaulahWhite) February 17, 2017
Gli Ultimi Jedi, dicembre 2017 al cinema. pic.twitter.com/t0AuvTrmSK

— Star Wars Italia (@StarWarsIT) February 17, 2017
So now the wild, totally-not-based-in-facts speculation can begin! Who are these many "Last Jedi"? The obvious answer is Rey and Luke, but what if there are more? What if Leia finally fully embraces her heritage? (She was said to have a much bigger role, after all) What if Kylo Ren turns back from the Dark Side to embrace the Light again? Hell, what if there's another group of Jedi that Luke has been training in secret in all the time he's been gone? The possibilities are… well, nothing more than possibilities for now as Lucasfilm and director Rian Johnson are still keeping this production air-tight for now.
I have a feeling we won't be getting any concrete proof to really bolster any of these theories for a while though. At least not before April which is when the annual Star Wars Celebration kicks off, and probably the best time for Lucasfilm to release the first trailer.
Star Wars: The Last Jedi was written and directed by Rian Johnson, and stars Daisy Ridley, John Boyega, Oscar Isaac, Mark Hamill, Carrie Fisher, Adam Driver, Lupita Nyong'o, Domhnall Gleeson, Anthony Daniels, Gwendoline Christie, Andy Serkis, Benicio del Toro, Laura Dern and Kelly Marie Tran. It is scheduled for release on December 15, 2017.
Last Updated: February 21, 2017