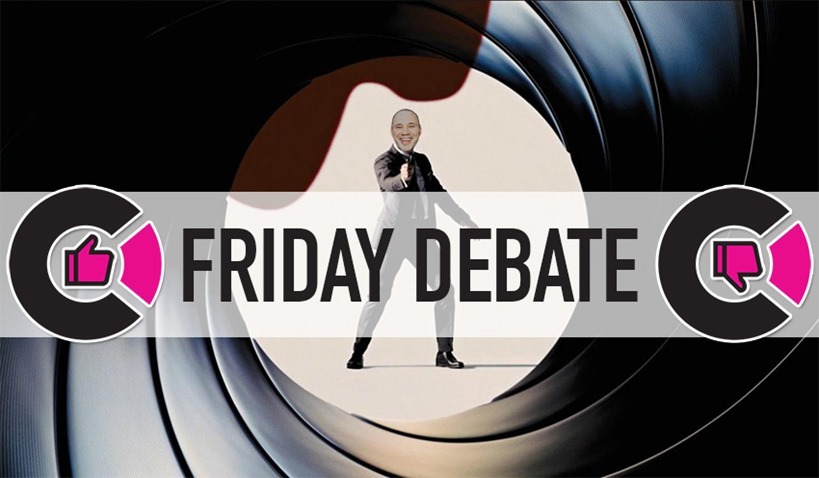 James Bond is largely a relic of a time gone by, and that's especially evident if you give the novels a reread. He's a racist, sexist lout whose persona is caught up in the masculine ideals of the 1950s. The fella could certainly do with a modern refresh that isn't Jason Bourne. There have been calls by many to inject a bit of diversity into Bond, with the excellent, affable and decidedly charming Idris Elba commonly cited. There were rumours that he was in talks to play the super spy, which were ultimately rubbished, though Elba himself did have some fun with it all.
Other names that have been associated with the next Bond project include Henry Cavill, Hugh Jackman, Michael Fassbender, Clive Owen and perhaps even Tom Hiddleston. Damian Lewis has been a favourite for ages too. For some or other reason people also want Tom Hardy in the role, but he'll probably effect some terrible accent and ruin the whole thing.
I asked our resident super Bond fan Kervyn on his input, and these are his picks:
Damien Lewis – When Daniel Craig got the job, he was referred to tongue in cheek as James Blonde, imagine what will happen if a ginger gets it? Lewis has played everything from smooth talker to action hero to broken soldier, all things that make-up Bond, which is probably why he was the bookies' favourite for years.
Tom Hiddleston – Lewis was the favourite, but Loki actor Hiddleston has stolen that crown and it's not hard to see why as he's suave and charismatic hell with just enough devilish darkness. He can also wear the hell out of a tailored suit. He's starring role in the BBC adaptation of John Le Carre's The Night Manager was basically James Bond audition already and he nailed it.
Henry Cavill – In The Man from UNCLE and Mission: Impossible – Fallout, Cavill played two very different spies – one was a buttery smooth charmer, the other an unstoppable physical force. Combine the two and you have one seriously good James Bond.
Tom Hardy – Hardy has been a favourite when talks turned to casting a younger Bond ever since his immaculately tailored Eames stole scenes in Inception. He also has the bad boy appeal down, and there's no denying his acting range and physical presence makes him a top pick. As long as he leaves the silly voices at home.
Dan Stevens – The dark horse in the race, Stevens is an actor that's been on the verge of breaking out to the big time for years now. And during that time he's amassed a body of work like The Guest, Downton Abbey and Legion, that proves that there's nothing that the world of 007 can throw at him that he can't do.
So you tell us! With Elba apparently very much out of the running, who would you want as the next Bond? Is it time for a person of colour? Me? I'd love to see Bond played by a woman just to watch the internet explode.
Screw it! Everyone should be Bond!
Last Updated: August 24, 2018