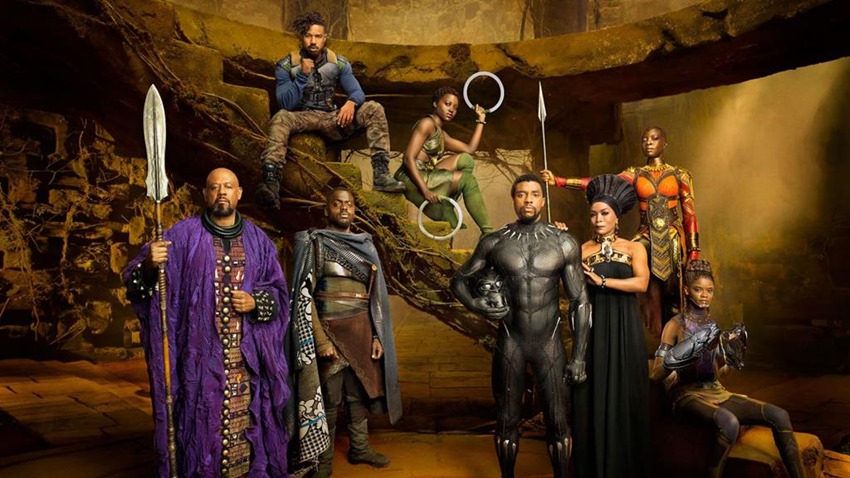 Seen as the pinnacle of achievement in the art of filmmaking, the Oscars are a big deal. It's also a rather boring deal for many, as the Academy of Motion Picture Arts and Sciences are infamous for being very limited in their vision. Spurred on by severe public pressure and threats of relevancy, the Academy is trying to change that stigma which has led to some unprecedented changes. This year is no different – in fact, the upcoming 91st Oscars, honouring the films of 2018, are looking to blaze several trails with history already being made several times over in the reveal of the Oscar nominations last night.
Here are some examples of all the history book-rewriting firsts for the Oscars happening this year.
Black Panther becomes first Marvel movie and first superhero movie ever to receive a Best Picture nomination
Let's start with the most contentious one right away. Black Panther is a great comic book movie. More than that though, with its overt political themes, refreshing Afrofuturism, and almost unprecedented levels of ethnic representation it became a global cultural event last year… but Best Picture? That's a point worth debating. Although not said out loud, the Academy clearly didn't think so initially which is probably why they created the controversial Best Popular Film category as a sort of consolation prize before rolling that idea back after public pressure. In the end though, the Academy ended up giving the film the Best Picture nod – along with half a dozen other very well deserved technical nominations – but just like with the Golden Globes where the Marvel film got nominated but didn't win, I don't expect Black Panther to walk home with the top prize next month.
Black Panther's Hannah Beachler become first black production designer to be nominated
Hannah Beachler already made history when she became the first female ever appointed by Marvel Studios as a production designer, but last night she also became the first black person in her field to ever get nominated in the history of the awards show.
First Marvel animated film to be nominated for Best Animated Feature
There are few categories as hotly contested as the Best Animated Feature, but for our money there's one clear victor: Spider-Man: Into the Spider-Verse. Although technically a Sony production, the brilliant film is co-produced by Marvel and is based on a Marvel property which gives the comics giant its first ever nomination in this category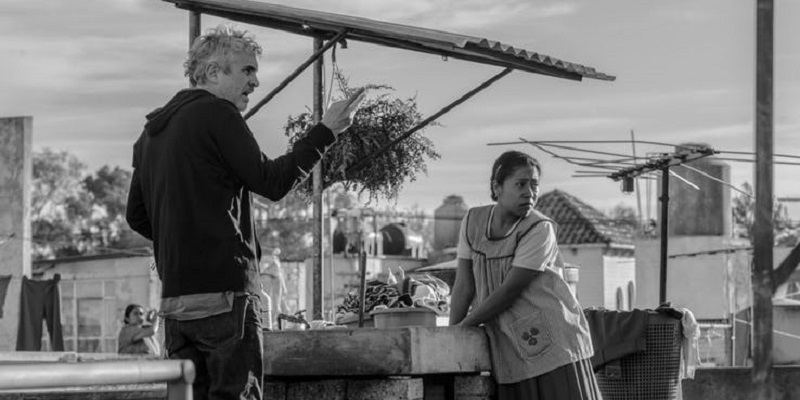 Roma ties record for most nominations for a Foreign Language film, earns first Best Picture nomination for Netflix
Maestro filmmaker Alfonso Cuaron's deeply personal passion project Roma had been an early contender for awards gold, but damn the Academy really loved it. With 10 nominations, including Best Picture, Roma has now tied Crouching Tiger Hidden Dragon for most nods ever for a foreign language film.
Netflix earns first Best Picture nomination with Roma
Roma is the first Netflix-released film to ever get nominated for Best Picture. This is rather notable as the streaming giant has had a strained relationship with awards shows and film festivals whose traditionalist views only recognize films released theatrically. Netflix actually had to open Roma in cinemas for a week before it debuted online just to allow it to be eligible.
Both Roma and Cold War are nominated for both Best Foreign Language Film and Best Director
One of Roma's nominations is actually for Best Foreign Language Film, an honour it shares with Polish drama Cold War. What makes this special is that respective directors Alfonso Cuaron and Paweł Pawlikowski are also nominated for Best Director. This is the first time this has ever happened twice in a single year.
Alfonso Cuaron pulls off a quadruple nomination
Roma was a true passion project for Alfonso Cuaron as he produced, directed, wrote and filmed it all himself himself, and he subsequently got nominated for Best Picture, Best Director, Best Original Screenplay, and Best Cinematography. This is the first time this has ever happened.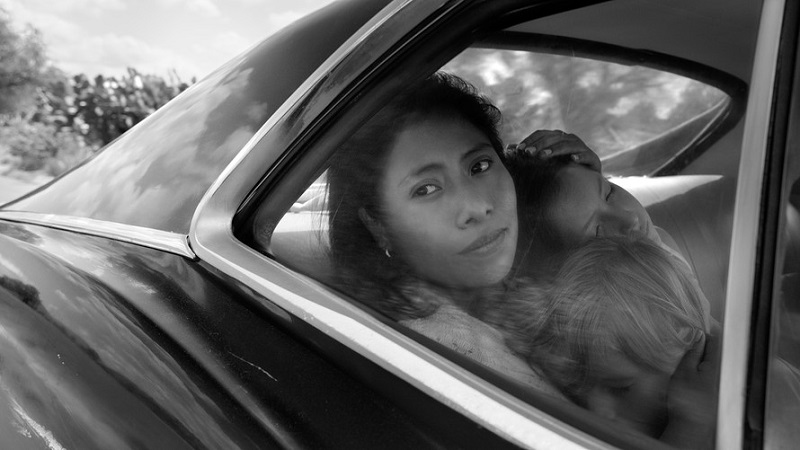 The first time two Mexican-born actresses have been nominated at the same ceremony
The joke about the Oscars being predominantly white and male is a long-running one, but this year things are slightly different as Roma's Yalitza Aparicio and Marina de Tavira got nominated for Best Lead Actress and Best Supporting Actress respectively. This is the first time two Mexican-born actresses have be nominated in one year, with Aparicio being only the second Mexican-born actress (following Salma Hayek in 2002 for Frida) to ever be nominated for Best Lead Actress.
All three female actresses in The Favourite are nominated
Going back to one half of the previously mentioned joke about the Academy's lack of diversity, The Favourite made history this year as all three its main actresses Olivia Colman, Emma Stone and Rachel Weisz got nominated. Colman is up for Best Lead Actress while Stone and Weisz are both are nominated for Best Supporting Actress.
Hulu gets its first Oscar nomination
Netflix wasn't the only streaming platform to make history, as Hulu's skateboarding documentary Minding the Gap earned a nod in the Best Documentary – Feature category, the first time a Hulu production has even been recognized by the Academy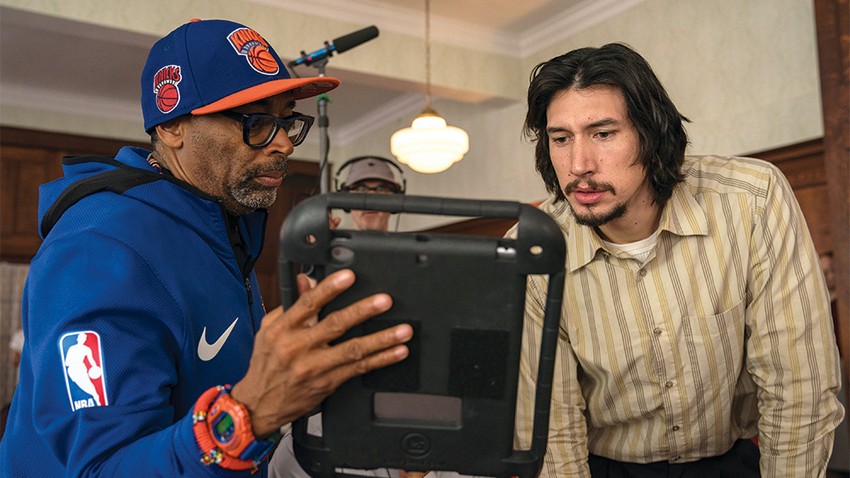 Spike Lee gets first Best Picture and Best Director nominations ever
Despite being one of modern cinema's most well-known and highly-respected auteurs – not to mention having a prolific work rate and even being awarded a Special Achievement Award in 2015 – Spike Lee has only ever been nominated twice at the Oscars, both times for his screenplays. With this year's BlacKkKlansman though, Lee has now been nominated for the two big ones of Best Picture and Best Director for the first time.
Lady Gaga nominated for both singing and acting
We all knew that Lady Gaga could sing, and she's actually shown off some acting chops in American Horror Story, but to do both at the level she did in A Star is Born was phenomenal. As a result she's landed nominations for both Best Original Song for "Shallow" and Best Leading Actress (this being her first leading role), the first time this has ever happened. It has to be pointed out though that Mary J. Blige also got nominated for acting and singing before with Mudbound, but she was up for Supporting Actress. In a related bit of trivia, Lady Gaga is actually the third person to be nominated for Lead Actress for a A Star is Born as Janet Gaynor and Judy Garland both got nods for the first two versions of this story.
Sam Elliott gets his first ever nomination
Much like Spike Lee mentioned above, Sam Elliott is a veteran of his craft having got his first major gig in the original 1970 Mission: Impossible TV series. His filmography is a massive list of fan-favourite films – including his feature film debut in Butch Cassidy and the Sundance Kid – and yet he's never been nominated for an Oscar. That changed last night when the 74-year old Elliott got the nod for Best Supporting Actor for his short but incredibly powerful turn in A Star is Born. The actor's response on this long overdue bit of recognition? "It's about f-cking time."
Last Updated: January 23, 2019