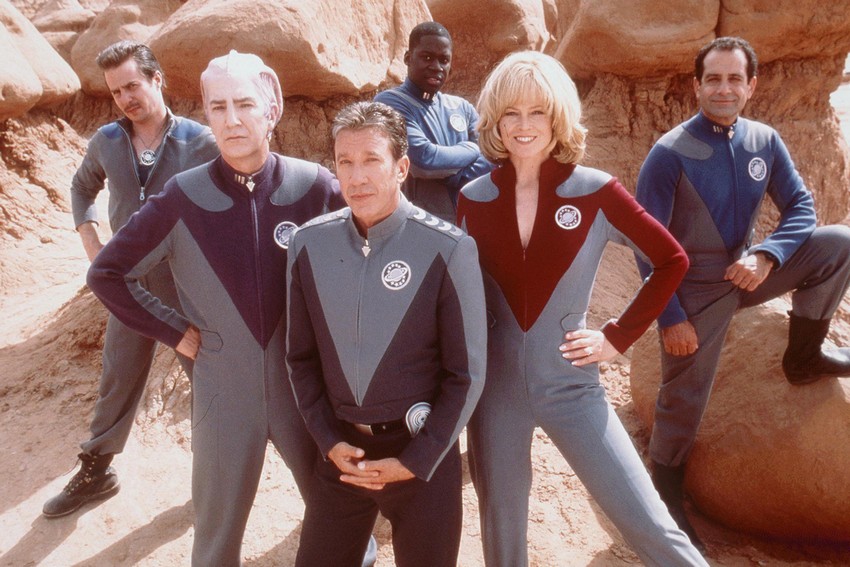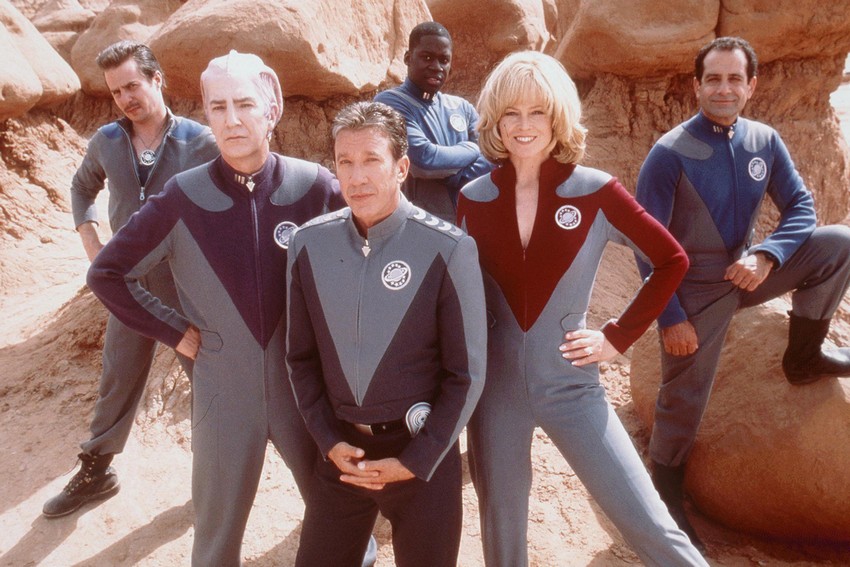 I understand that a whole lot of you really enjoy watching The Orville, but we're definitely not fans around these parts. One of the reasons why I was most disappointed in The Orville is that its early promos basically sold it as "Galaxy Quest: The TV Series". The 1999 Dean Parisot directed film was a hilarious piss-take on the whole Star Trek franchise, but I felt that the only thing The Orville has in common with that statement is that also involves bodily fluids. Often.
Luckily for us though, there is an actual Galaxy Quest TV series on the way from Amazon, but besides for its existence, we really don't know much else about it. Well, we know a little bit more now though as actor/writer Paul Scheer (The League) spoke to /Film and revealed that he's turned in his first script for the series which is definitely not a reboot but a continuation of what came before.
Right now, I just handed in my first script to Amazon, so I'm in that zone. I'm excited about it. It's a bigger idea that's kind of morphed and changed a little bit. Not much. The thing I keep on saying about it, without giving too much away – because it's going to be so long before people get to see it, I don't want people to get too burnt out on me telling you what it's about before it gets to that point – but for me, it was really important to do service to a Galaxy Quest story that gives you everything that you want and indoctrinates people who have never seen Galaxy Quest into what the fun of that world is. That Tropic Thunder, Galaxy Quest world. And also to continue the story of our original characters and have consequences from the first film.

So it is mixing two casts. It's separate kind of adventures that kind of merge, and I'm looking at this first season not as episodic, but as a serialized story. So, the only way I've been looking at it is, using everything from the first movie and making the reasons for everything not just – I want to avoid anything that could be viewed as a reboot for reboot's sake. There are real reasons behind these choices – maybe too much so.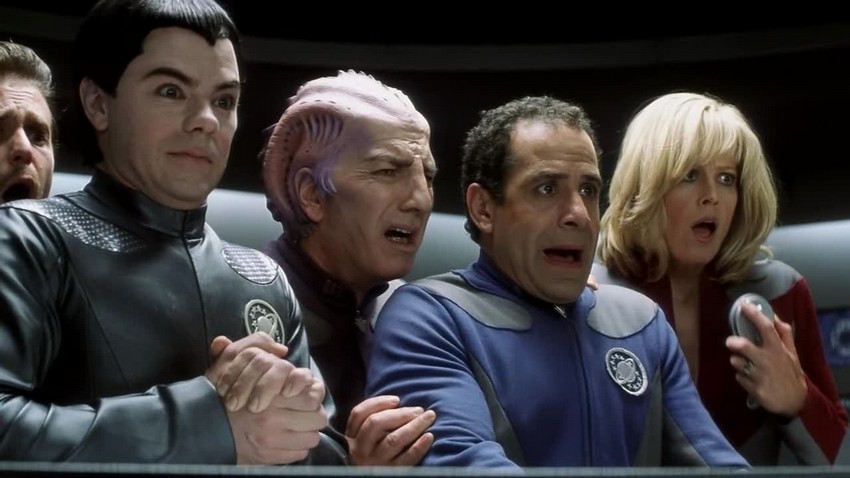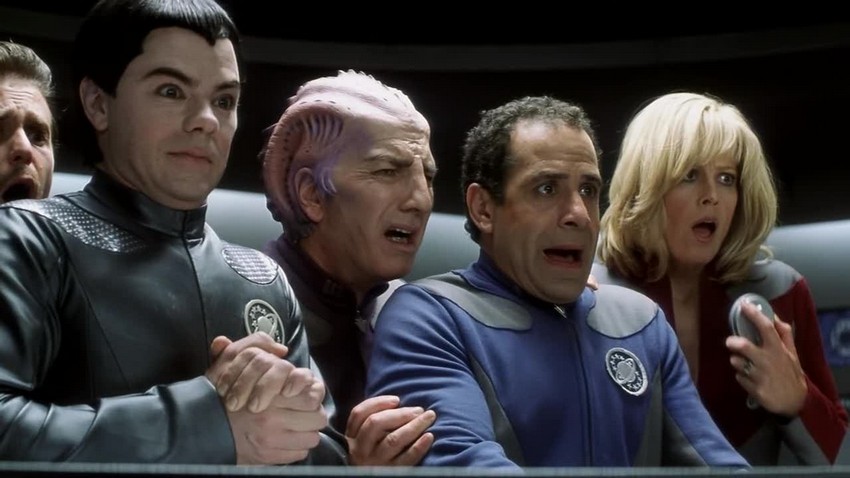 The original movie featured Tim Allen, Sigourney Weaver, the late Alan Rickman, Tony Shaloub, Sam Rockwell and Daryl Mitchell as former TV actors of a famed Star Trek-like show, the broadcasts of which were mistaken by an alien race as factual historical footage resulting in them drafting these washed up stars into helping fight off an evil threat. This is where the "mixing two casts" bit mentioned by Scheer gets interesting. If it's not a reboot, could it be that there's a new group of TV actors in a sci-fi show who once again get mistaken by aliens as actual space adventurers, but now these new guys need the help of the old crew?
That's certainly an interesting premise, especially if Schreer and co can entice back all the original cast (unfortunately, without Rickman who passed away last year). Even more exciting is that Schreer continued on to explain just how meta this concept could get, as this new Galaxy Quest could be poking fun at the modern JJ Abrams rebooted Star Trek movies, much like the the Galaxy Quest movie parodied the classic Star Trek shows.
The other jumping off point was, I love that in 1999, as a fan of Star Trek and going to these conventions since I was a kid: sci-fi, fantasy, those worlds have changed so drastically. I really wanted to capture the difference between the original cast of Star Trek and the J.J. Abrams cast of Star Trek. I think that, to me, is my entry point. Sci-fi heroes are rock stars now. If you look at [Thor: Ragnarok], in 1999 if that movie came out, it would not be received the way it is. People would not want to see a cosmic, galactic thing on that level. But now we're accepting it. I think just by virtue of that switch in our environment, it'll make the story feel a little bit more fresh.
It could certainly make for a very interesting dynamic if these slick modern sci-fi "rock stars" got in over their heads and needed the help of the old guys. Of course, this is mostly just speculation – a lot can happen between now and when the Galaxy Quest TV series actually hits screens. Unfortunately, there's no word at all at this point just when that might be, but with Amazon making a big push into the sci-fi/fantasy market, it should hopefully not be too far off.
Last Updated: November 16, 2017