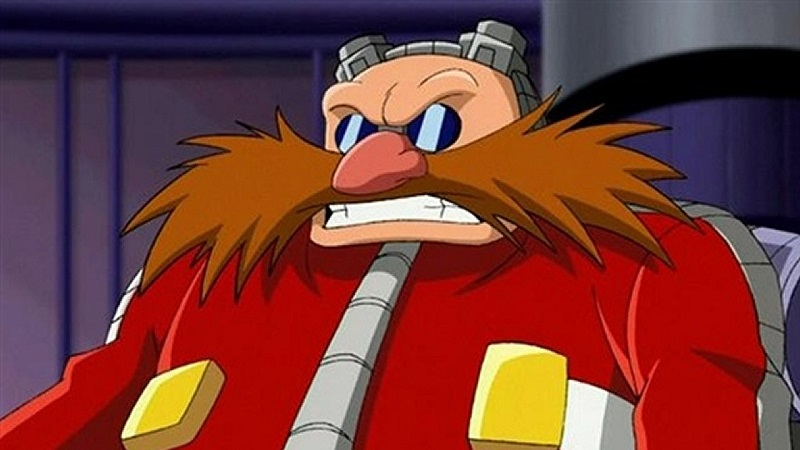 His career might have lost its lustre now, but there was a time when Jim Carrey was easily one of the most chameleon-like actors in Hollywood. Yes, his humour and strange antics could be off-putting for some, but he could also just as easily lose himself into a character and you could barely recognize him once he got going.
It feels like a long time ago since we last saw the actor in any big motion picture, but he is getting the opportunity again in the upcoming live-action video game adaptation of Sonic the Hedgehog where Carrey will be playing the main villain, Doctor Ivo 'Eggman' Robotnik. While he may not be the big star as that role belongs to the CGI blue hedgehog himself (voiced by Ben Schwartz), Carrey's Robotnik is easily the performance I am most interested in. He definitely has the talent to make this movie a success if he can knock it out of the park here.
And now, thanks to a leaked pic tweeted out by SEGAbits, we have our first look at what the actor will look like as Robotnik, including trademark red suit, goggles and handlebar moustache:
Along with the leaked pic, it was revealed that the trailer for the movie will be coming our way tomorrow – which is actually today in South Africa. We haven't seen any official confirmation about this, but when it drops we'll be sure to let you know.
The Sonic film definitely has the potential to surprise and along with the forthcoming Detective Pikachu film, could provide us with a new trend in Hollywood where we see classic video-game characters coming to life in live-action/CGI cross-over films. I have my concerns about this film and how they can turn an interesting story out of the SEGA platformer, but everything we've seen so far sounds promising on paper at least. And if Jim Carrey can blow us away, it could definitely turn into a must watch.
Sonic the Hedgehog is directed by Jeff Fowler and is scheduled for release on 8 November.
Last Updated: April 30, 2019