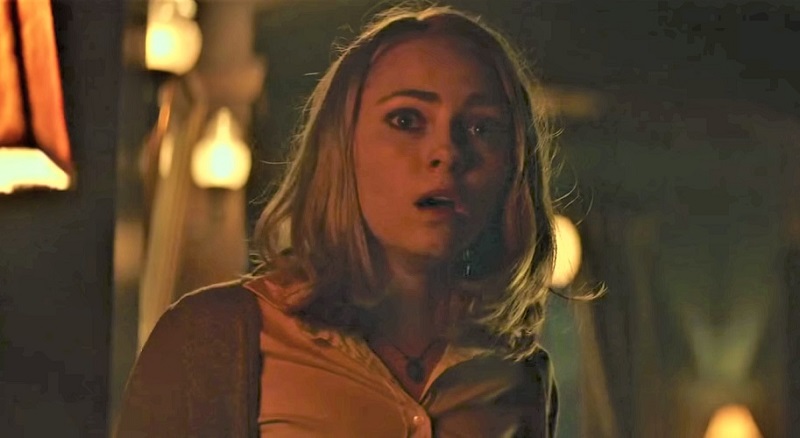 What do you do when you're a semi-talented writer who lands up incredibly rich when your books are unexpected hits and turned into a billion-dollar film franchise? Wake up, unfortunately and get back to your day job. However, while it may be a dream for many an avid writer, some have been able to achieve incredible success through their writing. Perhaps none more so than Stephanie Meyer, who wrote the Twilight series of books and has since become the bane of many a writer for finding success despite not necessarily possessing the literary or storytelling talent of other writers.
However we can't fault her for her success, because if there is one thing Meyer knows, it's her target market. Though her writing and stories have mast certainly appealed to the young adult market. Her success though has transcended beyond just writing books, as her exposure to the film industry through the success of the aforementioned Twilight franchise has led her to delve into film production as well, this time taking on the material of another writer, Lois Duncan, whose writing targets a similar audience, albeit slightly darker in tone.
This brings us to the upcoming film Down a Dark Hall which focuses on the story of Kit (AnnaSophia Robb) a young girl who gets sent to the boarding school by her mother after a run-in with the law. She soon learns that she'll be sharing the expansive school grounds with four other young women from similarly troubled backgrounds. Unfortunately, it's just them and the adults – including Uma Thurman as the school's headmistress, with no other students in sight. The group eventually builds a shaky Mystery Inc.-like team, exploring the mysterious hallways of their temporary home, and uncovering hidden paranormal dangers within that were clearly not outlined in the brochure.
If that brief synopsis above sounds a little silly, then you're probably right. This is not exactly a movie that is supposed to contain depth, but rather be an opportunity to make a horror movie that appeals to teen girls (and boys?). Is it going to be the kind of movie that could herald another popular young adult franchise in the form of Twilight or The Hunger Games or will it be a film worth forgetting about soon after its arrival? Let's look at the new trailer to find out:
Based on the trailer, I'm going to hazard a guess that this is not a film franchise that is going to stick around. While it looks like it might certainly appeal to that teenager market, as a horror movie it seems a tad ridiculous and just not scary enough, so is unlikely to appeal to anyone else. Mind you, I don't pretend to know what goes on in the minds of young girls, so I could be completely wrong on this.
The movie is directed by Rodrigo Cortes (Buried) and based off the screenplay by Michael Goldbach and Chris Sparling. Down a Dark Hall will be releasing this August.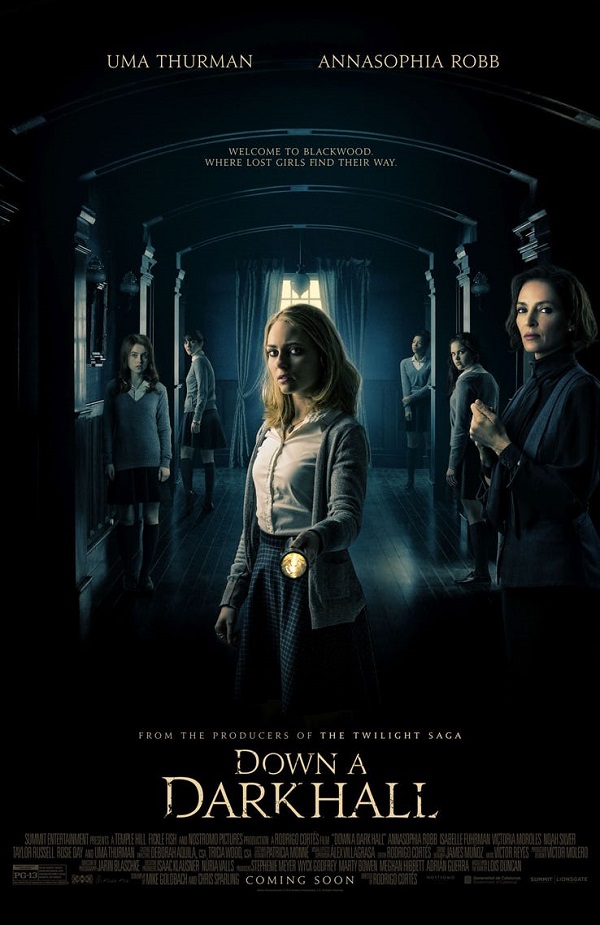 Last Updated: May 24, 2018