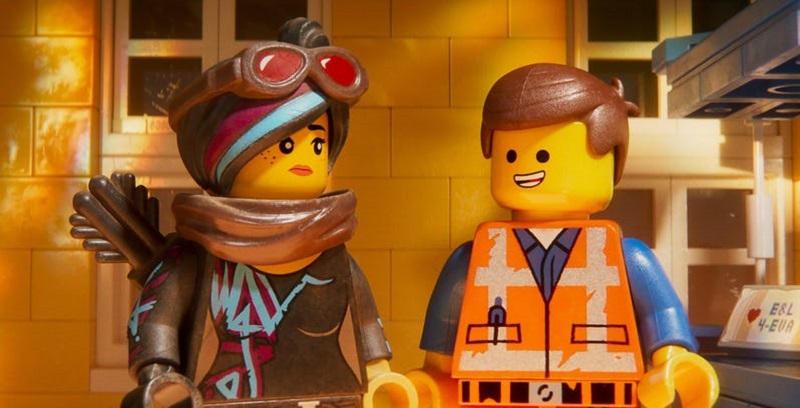 The holidays are upon us which means you're either filled with joy and merriment or dread and fear at the joy of others around you. Another thing that is also almost upon us is the new LEGO Movie and so to make sure we don't forget about that as we enter this festive season, Warner Bros has put together a short around the characters and plot from the upcoming The LEGO Movie 2 that will have you either feeling like everything is awesome by the end of it. Or upset that the same annoying song keeping getting stuck in your head.
Written by the duo behind the original LEGO Movie, Phil Lord and Chris Miller, The LEGO Movie 2 is directed by Mike Mitchell (Sky High, Trolls) and picks up in real-time, e.g. five years after its predecessor. However, things are decidedly not as awesome in Bricksburg as they once were. The town's miniature LEGO residents are still reeling from the aftermath of Taco Tuesday in the first movie, which culminated with an invasion by the aliens of Duplo, also renaming their small little town to Apocalypseburg instead. Emmet (Chris Pratt) though is taking it upon himself to not allow a few hard times to ruin his Christmas spirit and decided to put on a celebration that they will never forget. Which include a Christmas tree that may or may not become visible from space.
This little short does not include any footage from the original, though clearly draws heavily upon its plot as evidenced by the trailers. The short does include the full range of voice stars (including Elizabeth Banks, Will Arnett, Stephanie Beatriz, Alison Brie and Tiffany Haddish) who all contribute towards adding to the holiday cheer. If you can stomach it that is.
The LEGO Movie: The Second Part comes out on Feb 08, 2019
Last Updated: December 11, 2018