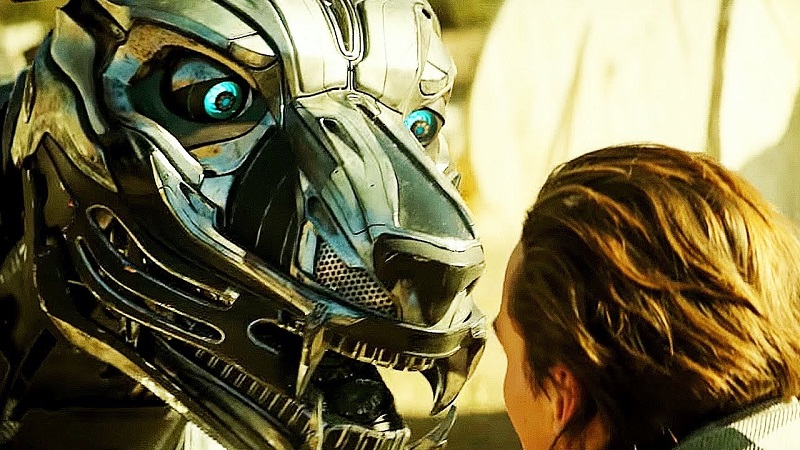 If there is one thing the Transformers movies taught us, it's that people love movies about robots, no matter how bad they might be. Do you know what else people love? Dogs. While movies about dogs might not be as successful as those aforementioned Transformers films, they are still a popular drawcard because quite honestly, who doesn't like a cute pupper? However, can a movie that combines both robots and people's love for dogs together prove to be as successful? Well, let's see if this new movie from director Oliver Daly can successfully merge these concepts with his new film A.X.L.
A.X.L follows the story of a dirt bike enthusiast Miles (played by Alex Neudstaedter) who stumbles across a robotic dog which happens to be a piece of advanced technology that someone in a very high up military tech company has somehow lost and now wants back. How do you lose the most advanced piece of military technology ever created, especially when it has built-in tracking technology?
It seems that perhaps my brain might be a little too advanced for this film though as A.X.L appears to be a movie perhaps aimed at a younger audience if the tone of this trailer is anything to go by. This film has a story reminiscent to the 80s' classic Short Circuit, only with none of the magic that made that film so memorable. Suffice it to say, it looks awful. Based on this above trailer, the film seems like more of a love affair of dirt bike riding because that is about the only part of the film that actually looks decent. The rest seems like a mix of terrible acting, a shaky story and dodgy visual effects.
A.X.L is scheduled to hit theatres on August 24th in the US, though if it look as bad as this trailer, don't expect it to make much of a dent internationally and potentially get a straight to home release in South Africa. Or it will be a runaway box office success just purely because people love robots.
Last Updated: May 21, 2018