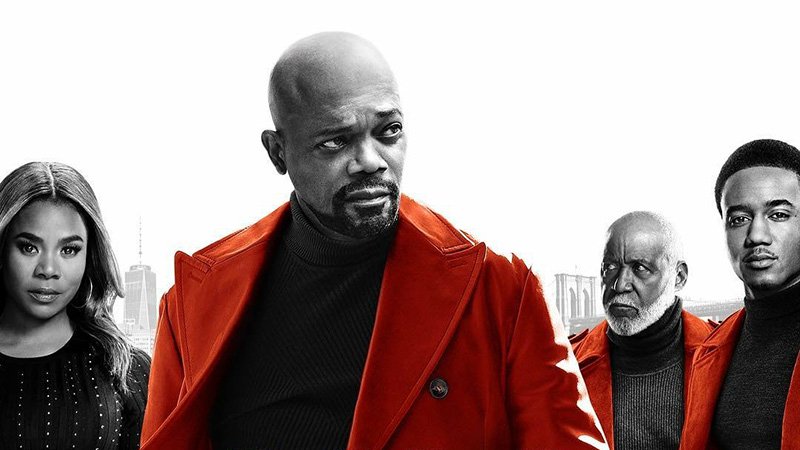 Do you know what better's than having one Shaft on the screen. Having three. And no, we're not talking about group videos on Pornhub. Instead, the new sequel to the iconic, but long-dormant film franchise Shaft is finally getting another movie. Rather than simply just going for a reboot, this film will bring back the two actors to play the character previously in Richard Roundtree, who played the original private eye John Shaft back in the 1970s blaxploitation films, and Samuel L Jackson, who played his nephew in the 2000 version of the film. They are joined by Jessie T. Usher as Jackson's son, to make it three generations of Shaft all on screen at the same time.
This third iteration of the franchise doesn't just share its actors, but its name as well, as it follows the footsteps of previous films to call itself simply Shaft. I'll be honest though and say that I have not been a big fan of the last movie. While there is no doubt that the wise-cracking and big attitude performances of Roundtree and Jackson were entertaining, there wasn't a whole lot that stood out for me that made the film remarkable. Can the franchise find a way of changing my mind this time around though:
Well, if this trailer is anything to go by, then yes it has. While the previous Shaft movie featured serious action with a dose of comedy on the side, this third take directed by Tim Story and written by  Alex Barnow (The Goldbergs) and Kenya Barris (Black-ish) seems to embrace humour a whole lot more and thanks to some remarkable chemistry from all three of its leads, has made this a movie with a whole lot more going for it. I love the different dynamics at play here between the three generations, who all bring something completely different to the character, especially Usher who as a MIT graduate and cybersecurity expert, represents a nice deviation from the fast shooting and muscling of the other two.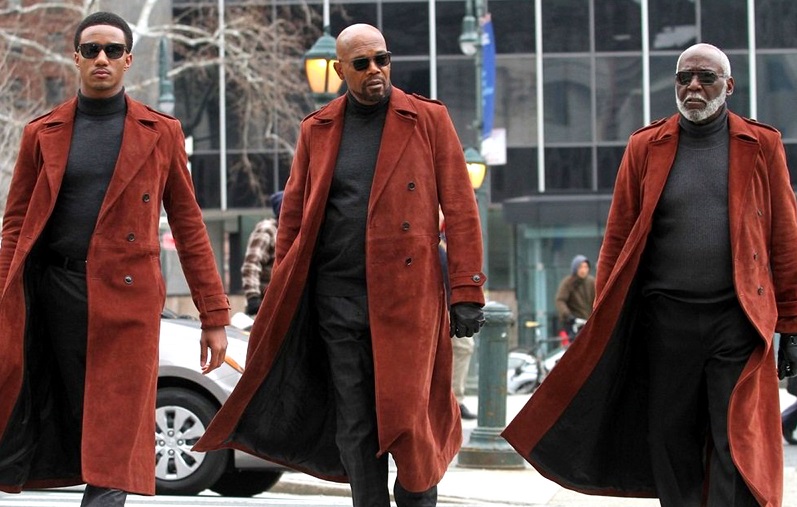 It's a dynamic that will hopefully make this movie not just stand out from its predecessors but the many another similar action movies that are coming out. Shaft is due for release on June 14th 2019, though there are rumours that we could be seeing it make its way to Netflix soon after. Perhaps with the previous movies, which would mean that people can catch up on them as well before watching this latest one.
The film also stars Alexandra Shipp (X-Men: Apocalypse), Regina Hall (The Hate U Give), and Cliff "Method Man" Smith.
You can read a full synopsis of what the movie is about below:
"Shaft" is the next chapter in the film franchise featuring the coolest private eye on any New York City block. JJ, aka John Shaft Jr. (Usher), may be a cyber security expert with a degree from MIT, but to uncover the truth behind his best friend's untimely death, he needs an education only his dad can provide. Absent throughout JJ's youth, the legendary locked-and-loaded John Shaft (Jackson) agrees to help his progeny navigate Harlem's heroin-infested underbelly. And while JJ's own FBI analyst's badge may clash with his dad's trademark leather coat, there's no denying family. Besides, Shaft's got an agenda of his own, and a score to settle that's professional and personal.
Last Updated: February 7, 2019