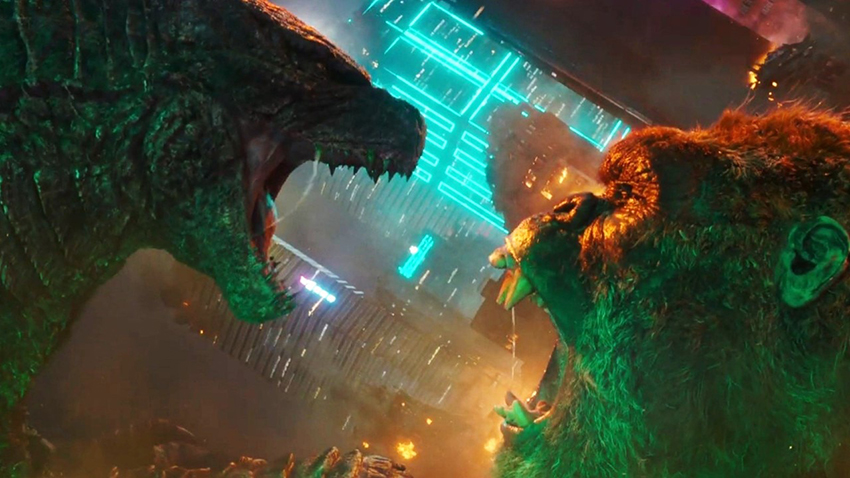 About a week ago, thanks to the help of a friend based in the US, I managed to get HBO Max working perfectly. The timing was fortuitous as just a day later I was able to stream Zack Snyder's Justice League in 4K glory on launch in the comfort of my lounge. To be honest though – and no disrespect to those DC Comics heroes – there were some other gods of the big screen that I couldn't wait to bring home: Godzilla and King Kong. Yes, the hotly anticipated conclusion of Legendary's Monsterverse will soon roar our way as Godzilla vs. Kong releases at the end of the month on HBO Max… and apparently I need to go watch it in cinema.
That's one of the statements made by those who have seen the kaiju brawl movie already as apparently director Adam Wingard has truly nailed the bonkers visuals of a giant radioactive iguana with deadly halitosis fighting a giant angry primate with a stick. In fact, early reactions that have hit the net thus far declare Godzilla vs. Kong to be a huge success as it delivers on everything fans would want to see in a clash of the titans like this. The action and visuals are apparently truly something to behold, which would be best seen on the biggest cinema screen possible (stupid COVID!). And yes, you Kong lovers, your monkeh boi apparently really shines here.
Many have declared it the best entry in the series thus far which kicked off in 2014 with Gareth Edwards' Godzilla, and was followed up by Jordon Vogt-Roberts' Kong: Skull Island in 2017, and Michael Dougherty's Godzilla: King of the Monsters in 2019. Like all those previous films though, Godzilla vs. Kong once again suffers from a lack of a human element in the script. But watching a kaiju movie for the humans is like watching a rom-com for the explosions. There's also some criticisms that the story really gets weird in places and your mileage may vary with that. Personally, I'm there for it! Bring on the monster weirdness!
Here's what the US film press had to say:
And if all of those reactions doesn't have you pumped up yet, Legendary has also dropped a brand new trailer dubbed "Salvation" which features a whole lot of new footage. They've also released an epic IMAX poster which admittedly smarts a bit as many fans will not be able to watch this at IMAX right now. Hopefully it will have a decently long run. C
Legends collide in "Godzilla vs. Kong" as these mythic adversaries meet in a spectacular battle for the ages, with the fate of the world hanging in the balance. Kong and his protectors undertake a perilous journey to find his true home, and with them is Jia, a young orphaned girl with whom he has formed a unique and powerful bond. But they unexpectedly find themselves in the path of an enraged Godzilla, cutting a swath of destruction across the globe. The epic clash between the two titans—instigated by unseen forces—is only the beginning of the mystery that lies deep within the core of the Earth.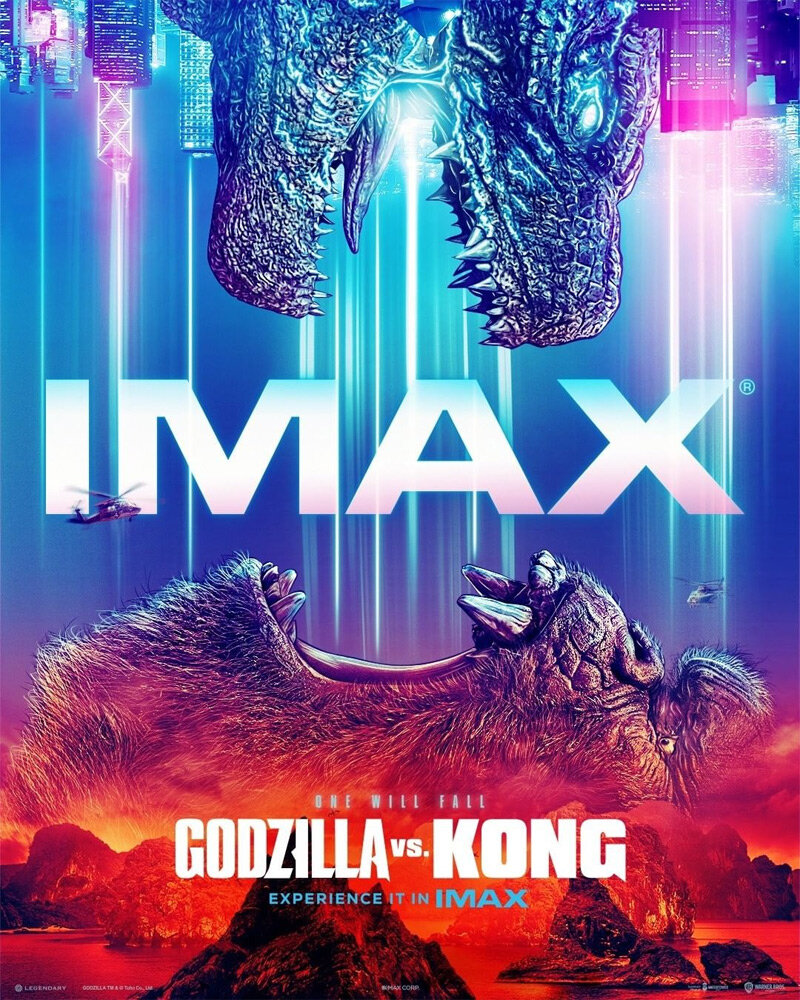 Godzilla vs Kong is directed by Adam Wingard (The Guest, Death Note) off a script co-penned by Monsterverse franchise writer/architect Max Borenstein (Godzilla, Kong: Skull Island, Godzilla: King of the Monsters) and Eric Pearson (Thor: Ragnarok, Black Widow). The film stars Alexander Skarsgård, Millie Bobby Brown, Kyle Chandler, Brian Tyree Henry, Shun Oguri, Eiza González, Jessica Henwick, Julian Dennison, and Demián Bichir. As part of the 2021 release strategy for Warner Bros. (who co-produced with Legendary), Godzilla vs Kong is scheduled for simultaneous release on HBO Max and theatres on 26 March 2021.
Last Updated: March 23, 2021