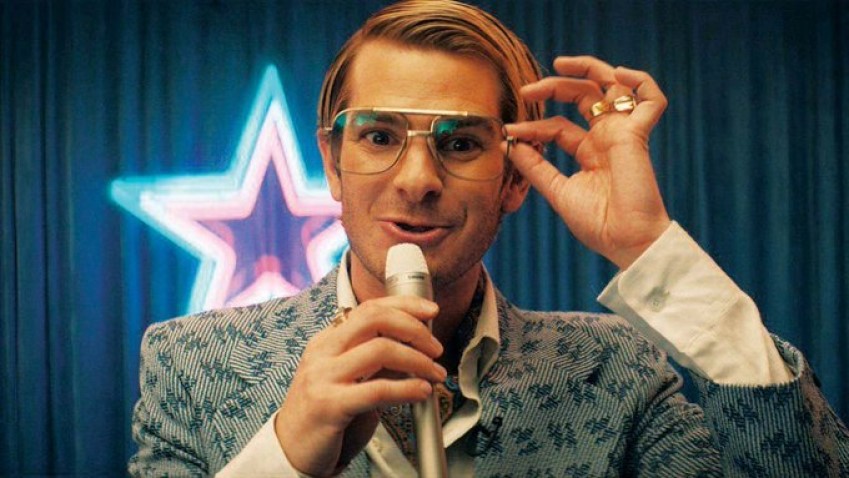 As a member of Gen X, I'm in the unique position of straddling the internet divide. I'm old enough to remember how we interacted with each other before the internet became widely available, I remember what it was like when social media first started filtering into the world and how we used it, and I see what it's become. Technological progress is a good thing and there are many benefits to embracing its multitude of forms, but there's always the potential for unintended consequences and abuses, and social media is a prime example.
Mainstream is the upcoming feature from director Gia Coppola (Palo Alto, and granddaughter of The Godfather's Francis Ford Coppola) that tackles the rise of online personalities, influencer culture, and how it can go wrong very quickly. It has a strong cast lead by Andrew Garfield (Hacksaw Ridge), Maya Hawke (Stranger Things), Nat Wolff (Mortal), Johnny Knoxville (Jackass), and Jason Schwartzman (Fargo).
The plot synopsis is as follows:
Just above Hollywood Boulevard lives Frankie, a young woman in her early 20s trying to navigate who she wants to be. With the death of Frankie's father still lingering, Frankie knows she wants to do something of meaning but isn't sure how and with the world in a current state of so much content and narcissism, it's hard to not "compare and despair." Stuck working as a bartender at a corner comedy club with her best friend Jake, Frankie questions what people today really value.

It isn't until she has a few cosmic run-ins with the mysterious Link, a man that seems to live life without rules that it inspires Frankie to film him and upload his anti-mainstream rants onto the internet. Together, with the help of Jake, this unlikely band of outsiders rise to internet stardom. However, it's hard to stay sane when the pressure of relevancy becomes important and new characters, like manager Mark, start making demands to bring in money. To make matters more complicated, Frankie and Link start getting romantically entwined.

Frankie watches as Link becomes the epitome of everything he once denounced. It isn't until Link publicly humiliates a young fan Isabel and Jake quits the team that Frankie really questions if she is also becoming the monster she helped create. A love story of being in love with someone who doesn't love themselves set against the new emerging culture of today's world.
Let's take a look:
I think one of the most insidious things I've been hearing the last few years is people talking about how everyone should have an online brand. What I don't like about it, and is particularly relevant to people who make their living online, is that it essentially turns a person into a character who has to be acting 24/7, else they break character and destroy the illusion they're trying to maintain. That takes a tremendous toll on a person, and that's exactly what this movie is about.
The promise of social media was sharing with other people and feeling connected to a wider world, and that promise is still alive, but it's also increasingly been saddled with the ability and need to monetise attention, and as we see in Mainstream that has a dark side which threatens to ruin those involved.
What do you think?
Mainstream is due for release in the US on 7 May.
Last Updated: April 8, 2021