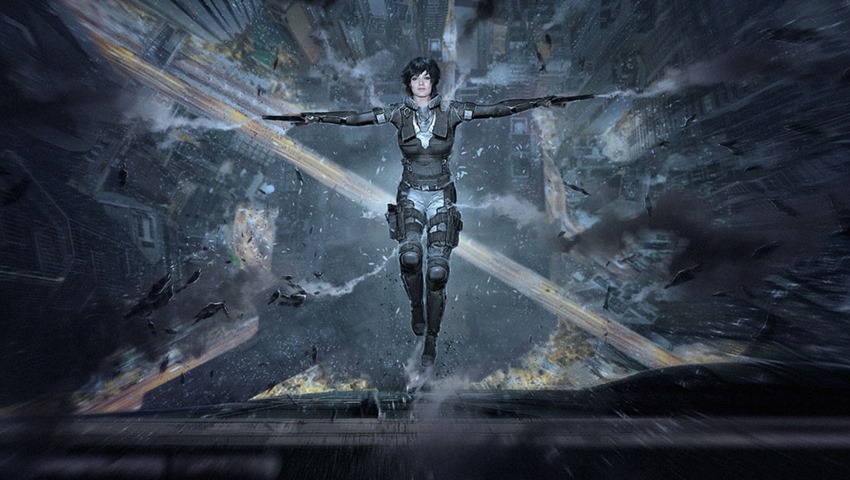 There's been a lot said about Ghost In The Shell so far. Some of it valid, some of it less so. What is entirely undisputed however, is that Ghost In The Shell is hands down one of the best visual experiences of the year, an eyeball-popping journey into some of the very best special effects ever layered on top of a film adaptation.
With its roots in the original manga and anime source material, this is hardly surprising. A film built on a legacy of progressive trans-humanism themes and ideas was most likely the kind of project that numerous artists were more than happy to contribute to. Concept art is the foundation for any movie, and Ghost In The Shell had plenty of it.
Kotaku gathered up some fine examples of said art, glorious examples of pen, paint and digital masterstrokes that belong in museums. Check 'em out below:
That is a stunning portfolio right there. I've always felt that movie concept artists never get the recognition that they deserve, as they're the people responsible for designing everything from a pack of smokes to the lights of a city that never sleeps. It's a thankless task, with the fruits of their labour being seen for only a fleeting moment on the big screen.
Such is art, I guess. Even though Ghost In The Shell may not be a runaway blockbuster at the box office right now, at least it'll be remembered for being an aesthetically interesting experiment in adapting the East for the West.
Last Updated: April 7, 2017