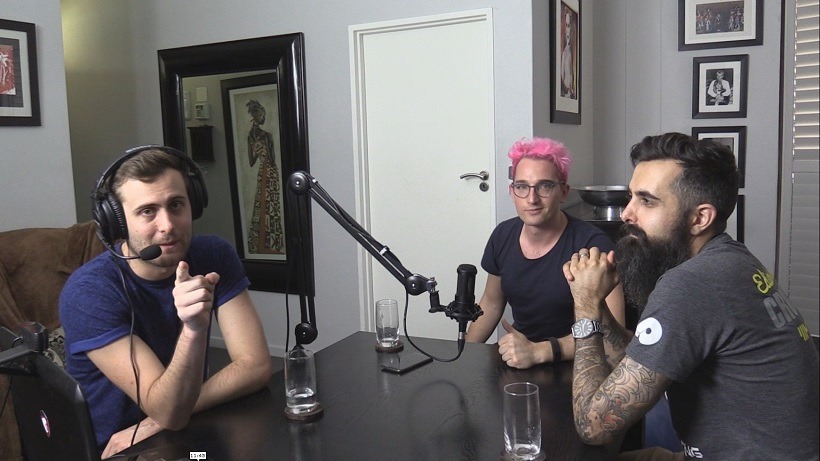 I've always enjoyed podcasts, they're perfect for travel and gathering information specific to your interests. Thus, I took it upon myself to start my own Podcast series along with Orena; something I'd toyed around with for several months, aimed at gaming culture. The show is called The 'O'h Show, a podcast production by Orena, where comedian Gareth Woods and I chat to local gaming personalities about, well, gaming.
This week we invited local YouTuber Grant Hinds who, pink hair and all, explained his passion behind gaming, his start in gaming, and his journey to becoming one of South Africa's most popular YouTubers.
Awkward intros aside, Grant details his humble beginnings in animation, tv, presenting and his eventual YouTube explosion which now places him in the upper echelons of South African YouTube. Grant has traveled the globe for gaming, attended YouCon, and rubbed shoulders with local and international celebrities along his journey.
Grant makes it clear that anyone who is driven, and has the right ideas, can enter this somewhat locally untapped market of YouTube, offering advice for up and coming YouTubers, staying "Just do it!"
As mentioned above, the 'O' Show centralizes on gaming culture, and the aim is promote South African gamers who have set themselves apart in their journey to aid our booming industry. Grant makes it clear that with hard work, an idea, and of course dedication, you can achieve what you want and perhaps one day follow in the footsteps of those who now live the dream of being paid to work in gaming.
Last Updated: April 20, 2016