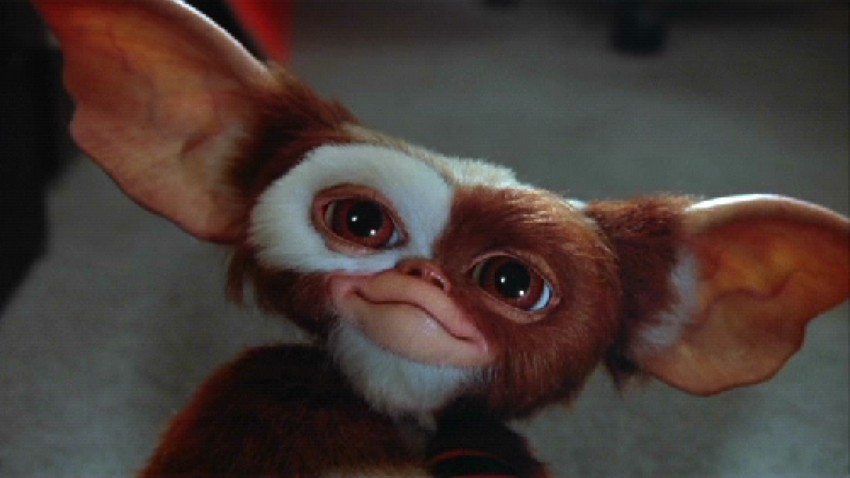 Look, despite my godly good looks and sense of comical timing, I'm not omniscient. As such, movie news sometimes slips by me. Case in point: Back in 2019, WarnerMedia greenlit development on a prequel animated series to beloved 1980s classic Gremlins for its then-still-a-pipedream HBO Max streaming service. Well, HBO Max has been here for a few months now, but there's been nothing mentioned in the interim about this show (which explains why I completely overlooked it). But that all changed in a big way last night with Variety exclusively revealing just what this show will be about and all the talent that will be behind it.
Titled Gremlins: Secrets of the Mogwai, the upcoming animated series from Warner Bros. Animation and Amblin Television will be set in 1920s Shanghai and show how the mysterious Mr. Wing (played by Keye Luke in Chris Columbus' 1984 original classic and its sequels) first met the lovable creature known as Gizmo.
The upcoming, 10-episode animated television adaptation reveals the story of how naïve 10-year-old Sam Wing (the future mysterious Chinatown shopkeeper Mr. Wing in the original live-action flick), met the young Mogwai called Gizmo. Along with a teenage street thief named Elle, Sam and Gizmo take a perilous journey through the Chinese countryside, encountering, and sometimes battling, colorful monsters and spirits from Chinese folklore. On their quest to return Gizmo to his family and uncover a legendary treasure, they are pursued by a power-hungry industrialist and his growing army of evil Gremlins.

Raya and the Last Dragon's Izaac Wang will be voicing Sam Wing, but the teenage actor is being surrounded by some serious adult talent. Ming-Na Wen (Mulan, Agents of SHIELD) will voice Sam's mom, Fong Wing, a doctor of Chinese medicine who is "resourceful, slyly funny and fiercely protective of her family". B.D. Wong (Jurassic Park, Mr. Robot) will voice Sam's dad, Hon Wing, who is described as a "calm rock" that has "never believed his father-in-law's tales of magic and adventure." Screen legend James Hong (Big Trouble in Little China, Kung Fu Panda) will play the family patriarch, Grandpa, who "claims to have traveled the world on grand adventures and he alone knows the true power (and secrets) of the Mogwai and the importance of protecting them."
Matthew Rhys (The Americans, Perry Mason) will be voicing the show's villain, Riley Greene, "a power-hungry English industrialist and treasure hunter who wields black magic that is determined to stop at nothing in his pursuit of Gizmo and the mythical treasure of the Mogwai". The cast is rounded out by A.J. LoCascio as the voice of Gizmo, and Gabrielle Green as Sam's friend Elle.
Tze Chun (Once Upon a Time, Gotham) will pen Gremlins: Secret of the Mogwai and serve as showrunner/exec producer. While Animaniacs alums Darryl Frank and Justin Falvey will co-produce for Amblin Television. Unfortunately, there's no word yet on when the show will actually hit HBO Max, but it can't be too far off as it has reportedly been in production since July 2019.
Last Updated: February 17, 2021