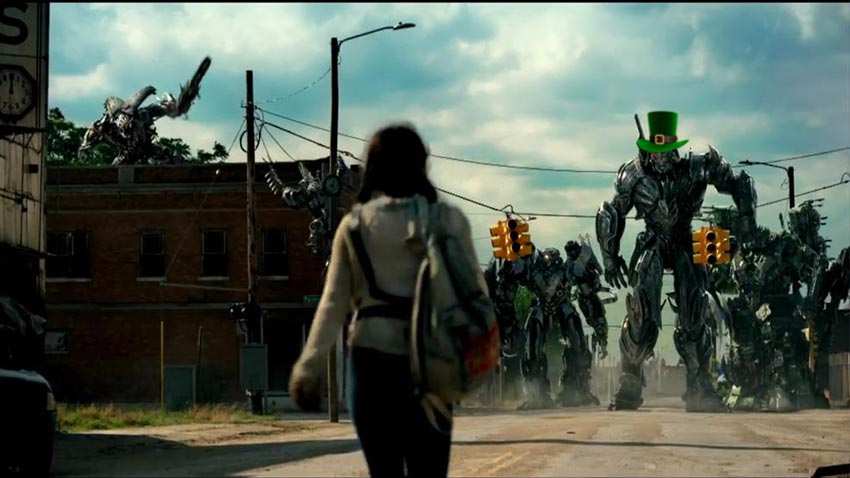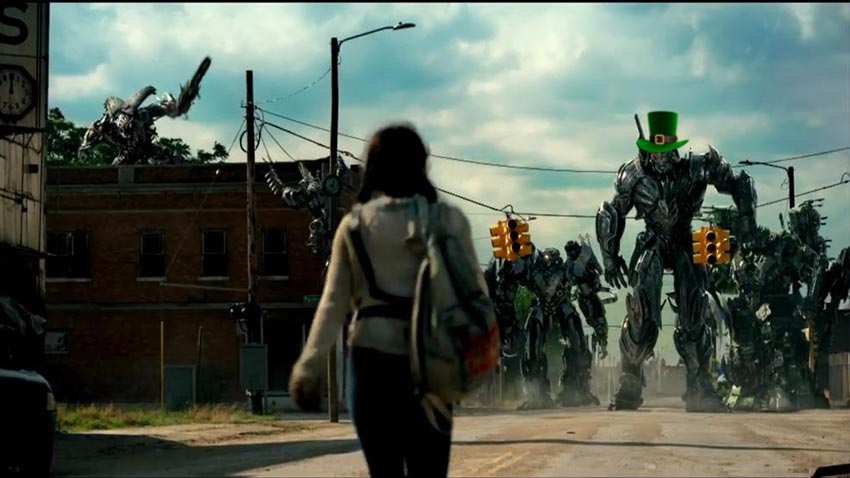 If there's one thing you can rely on in a Michael Bay movie, it's spectacle, explosions and a love-boner for the US military industrial machine. If there's one thing you can't rely on Michael Bay for, it's usually a female character whose defining traits stretch beyond being a breathing Swimsuit Illustrated poster model. This time, things might be different. Might. Probably. Hey look lil' dinobots!
The latest trailer for Transfiver Transformers: The Last Knight is out, and it seems that a robopocalypse has given human civilisation a one-two combo punch to the guts. Either that or they filmed on location in Bloemfontein, a town known for being a smouldering heap of burning rubbish and discarded engines. The latest entrant to the Transformers universe is Izabella, who takes charge of the latest trailer. Check it out yo. Also, Grimlock is back!
The Last Knight shatters the core myths of the Transformers franchise, and redefines what it means to be a hero. Humans and Transformers are at war, Optimus Prime is gone. The key to saving our future lies buried in the secrets of the past, in the hidden history of Transformers on Earth. Saving our world falls upon the shoulders of an unlikely alliance: Cade Yeager (Mark Wahlberg); Bumblebee; an English Lord (Sir Anthony Hopkins); and an Oxford Professor (Laura Haddock).
I wonder if Mark Wahlberg will be as constantly out of breath in this film as he was the last one. It's kind of cute how the latest Transformers film has a gang of kids exploring…stranger things…on their planet. That'll sell an entire Cybertron's worth of toys, mark my words. Anyway, Transformers 5: Hopefully has more compelling female lead character, cuter bots and more Grimlock. Please let the fifth time be the charm.
Transformers: The Last Knight also stars Stanley Tucci, Jerrod Carmichael, John Goodman, John Turturro, Josh Duhamel, Isabela Moner, Gil Birmingham and Jean Dujardin. It'll be out on June 23.
Last Updated: March 17, 2017