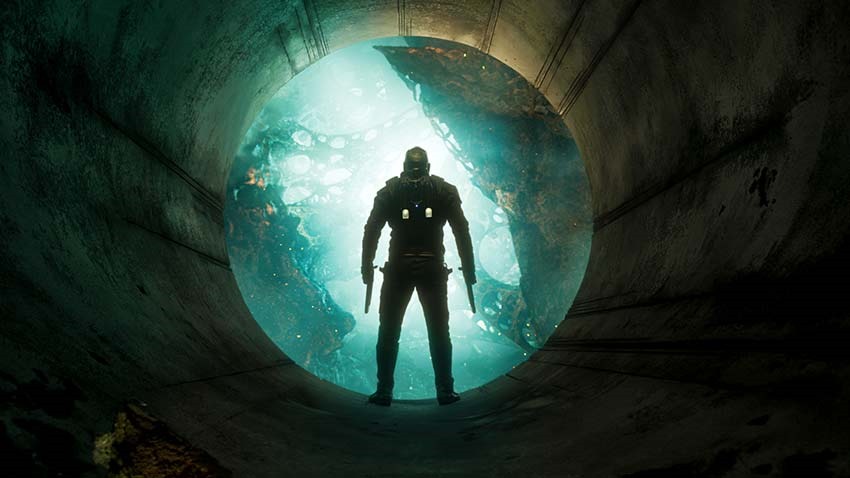 Grab a walkman, shove an awesome mix-tape of your favourite chart-topping radio tunes on cassette into the device and buckle up kids, because the Guardians of the Galaxy are about to increase their ranks this year. Because if the Fast and the Furious can somehow spin gravity-slapping action into a story about family that stars Vin Diesel growling about trust and bonds, then so too can Guardians of the Galaxy Vol. 2. With Vin Diesel varying his performance by squeaking about family and bonds as mini-Groot. I am Groot? I am Groot! I AM GROOT:
There's plenty of new footage in that trailer above, featuring new snippets of scenes starring Ayesha, Nebula, Mantis and Yondu. Ayesha in particular may be one of the more important reveals so far, as her origin ties into that of Adam Warlock. Key supporting players in the grand saga of the Infinity Gauntlet storyline. Which will probably come in handy for the Avengers: Infinity War flick. Probably.
In addition to all that, here's a pretty sweet new poster as well, which has me donning my tinfoil hat as to why Kurt Russell's Ego character doesn't have his name listed amongst all those mix-tapes. I SENSE A CONSPIRACY: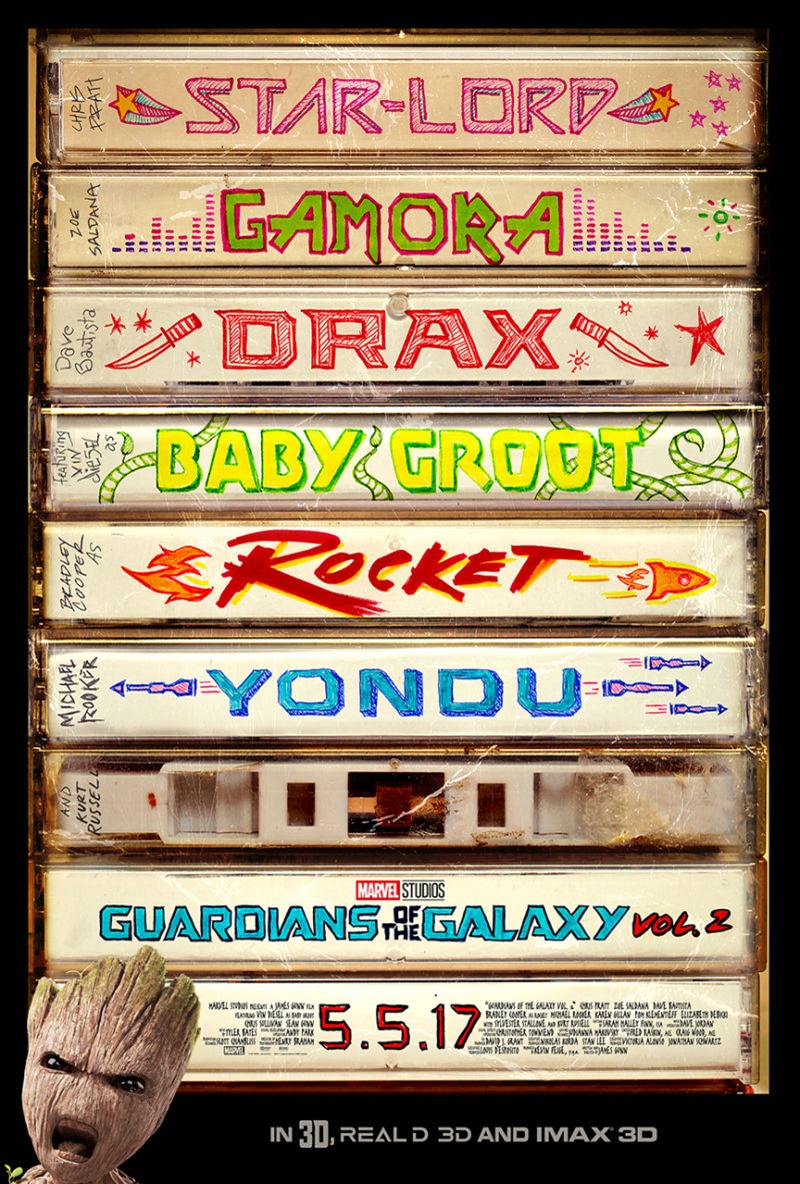 Looking solid so far! I think Pom Klementieff's Mantis might be a scene-stealer this time, moreso than Drax's inability to understand metaphors. Guardians of the Galaxy Vol. 2 is out this May and stars Chris Pratt, Zoe Saldana, Dave Bautista, featuring Vin Diesel as Groot, Bradley Cooper as Rocket, Michael Rooker, Karen Gillan, Pom Klementieff, Elizabeth Debicki, Chris Sullivan, Sean Gunn, Tommy Flanagan, Laura Haddock and Kurt Russell.
Last Updated: February 14, 2017