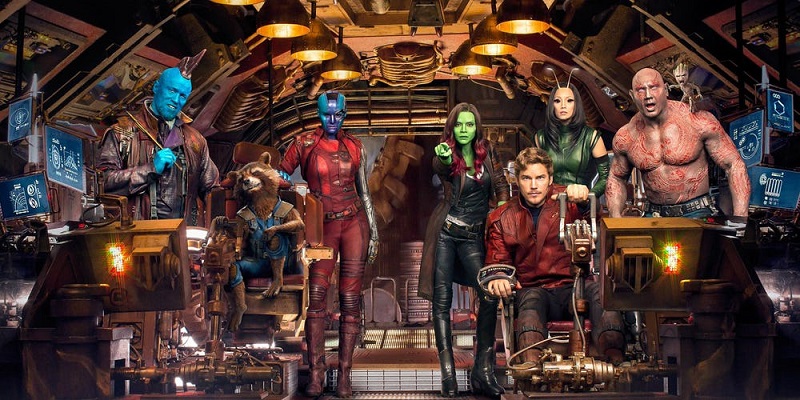 Disney's firing of Guardians of the Galaxy filmmaker James Gunn for past offensive tweets a little over a week ago has already sent out huge shockwaves in the entertainment industry. Both film industry personalities and fans have vociferously voiced their disapproval of Disney's knee-jerk dismissal of the popular filmmaker as the tweets – as intentionally horrid as they were – were from up to a decade ago and had already been public knowledge before they were "unearthed" in a targeted attack by an accused rapist who had taken aim at the outspoken Gunn because the director didn't agree with his right-wing conspiracy theory politics. Gunn had already apologised for the tweets on a previous occasion years ago, explaining then, as he did again now, that when he was younger he always tried to play the shocking provocateur to get noticed, but over time he had changed his ways considerably.
It was this last point that was a particular sticking point for many, as all Gunn's actions, in his personal life, his very vocal social media presence, and the work he brought to screen, showed that he had been on a massive path of redemption from scoundrel to hero much like the Guardians of the Galaxy themselves. And that very group of Marvel heroes has something to say about it.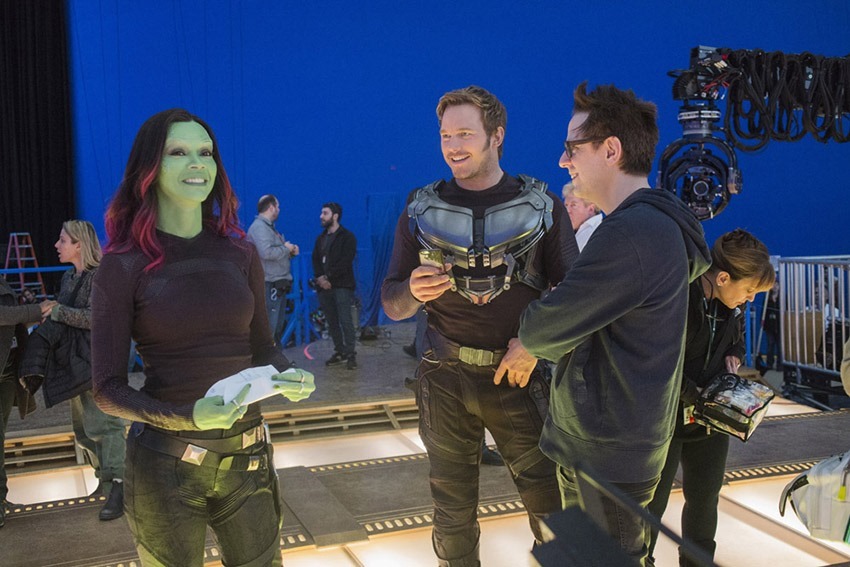 Drax actor Dave Bautista and Yondu actor – and Gunn's longtime collaborator and friend – Michael Rooker had both previously issued pretty strong statements on their displeasure with Disney's handling of the situation, the bulk of the rest of the cast decided to rather keep their offerings more subdued. In particular, Chris Pratt and Zoe Saldana, the two leads of Marvel's hit irreverent comic book franchise had been relatively quiet. However, a lengthy open letter signed by the entire cast – which also includes Bradley Cooper, Vin Diesel, Karen Gillan, Sean Gunn and Pom Klementieff – has now been posted to both Pratt and Saldana' respective Instagram pages, in which the cast states that they "fully support James Gunn".
In a personal note, Pratt adds that "Although I don't support James Gunn's inappropriate jokes from years ago, he is a good man. I'd personally love to see him reinstated as director of Volume 3."
This is undeniably a huge development in this entire saga. Although not officially announced yet, Gunn had already been heavily at work on Guardians of the Galaxy Vol.3 and previous reports indicate that it was to be a key film on Marvel's roadmap as it would help usher in the future of the Marvel Cinematic Universe. As has been stated all over the internet for the last week, GOTG became the breakout surprise success that it was precisely because of Gunn – it was his offbeat humour and quirky tone that propelled this lesser-known team of comic book heroes to the A-list. What would a GOTG movie without Gunn even look like? If this statement is to be believed, then the cast certainly don't want to find out and that leaves Disney and Marvel in one hell of a predicament.
These actors and their characters have already reached irreplaceable status so if they were to boycott GOTG 3 because of Gunn's firing, the only options available would be rehiring Gunn or scrapping the movie. By all accounts, the latter is possible, but definitely not desirable at all. It has to also be pointed out that the firing of Gunn came directly from Disney boss Alan Horn and not from Marvel Studios head Kevin Feige who is actually Gunn's superior and the architect of the entire MCU. Feige, who picked Gunn out of indie obscurity to helm the first GOTG movie in 2014, has in fact not said a word publicly on the matter yet. His opinion will certainly make for very interesting reading right now.
Not that we don't have enough to hold our attention already, as we will be watching this situation extremely closely as it develops. We clearly won't be the only ones as at the time of writing this article, a Change.org petition calling for Gunn's reinstatement has already reached close to 336 000 signatures.
Last Updated: July 31, 2018