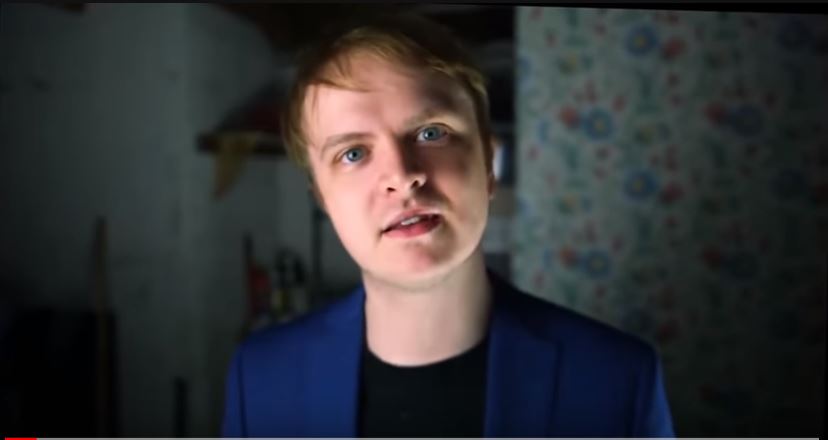 This weekend saw a giant act of support in the name of gender activism. Tuning into Twitch, you will have seen H.Bomberguy, otherwise known as Harry Brewis, streaming Donkey Kong 64 in a bid to gather donations for the Mermaids Transgender Organisation in the United Kingdom.
By weekend's end, the streamer had played the game on-and-off for a total of 57 hours, and had amassed a total amount of $340,523.01 in the process.
Brewis embarked January 18 on a weekend-long stream of Donkey Kong 64. In a YouTube video announcing the stream, Brewis explained that as a child, he had never completely beaten the classic title with his saved log showing a 59-hour playtime with 69-percent completion. "Since then, I've held a grudge," he said.
It beat me. But now at long last, it's time for the rematch.
The proceeds of the stream will go to Mermaids, a charity based in the United Kingdom that aims to help and assist young people living with gender dysphoria. H.Bomberguy elaborated on his decision to support Mermaids, saying that "the media discussion surrounding this issue in my country, especially in its tabloids to be woefully misinformed," but that was not the only reason.
In the video, the streamer explains how the initiative came about to counter the words and actions of British comedian and writer Graham Linehan (Father Ted and The I.T. Crowd), who in an interview with the American online platform Resistance Radio stated that transactivism had to be combated to prevent incidents to those seen under Nazism. Linehan had also reportedly urged readers of a since-deleted blog post to contact the National Lottery to urge it to pull grant money from Mermaids, an declaration which resulted in the organization being put under review by the funding entity.
"So well done, Graham!" Brewis continued. "You have a massive audience and the power to choose to fight for progress in all the many forms we need in the world right now and you used it to make sure some children won't have access to helpful resources."
The stream had raised over $50,000 in the first 24 hours, with H.Bomberguy being joined throughout it by several star guests on his Discord channel. The list included YouTube personality Jim Sterling, Doom and Wolfenstein creator John Romero, Chelsea Manning, and Democratic US Representative for New York's 114th Congressional district, Alexandria Ocasio-Cortez.
Ocasio-Cortez's appearance was met with much interest, as it comes as part of the congresswoman's response to recent comments made by television creator Aaron Sorkin (West Wing and The Newsroom). In a CNN interview, Sorkin stated that the incoming representatives "now need to stop acting like young people" (Ocasio-Cortez is 29 years old, the youngest serving member of congress). he continued to say that democrats have "an opportunity to be the non-stupid party… it's not just about transgender bathrooms – that's a Republican talking point they're trying to distract you with."
Cortez responded to Sorkin's comments on Twitter, while also promoting the stream:
By the end of the stream, Brewis had thanked all of his supporters via Twitter, promising that Twitch bits and subscriptions to his channel will go to Mermaids, adding that "any subs that remain after will go towards a fund for trans, nonbinary and others who need direct help. Will announce details when we figure it out and I'm alive again." Mermaids also responded on Twitter thanking H.Bomberguy and for the support that they had received.
Last Updated: January 22, 2019