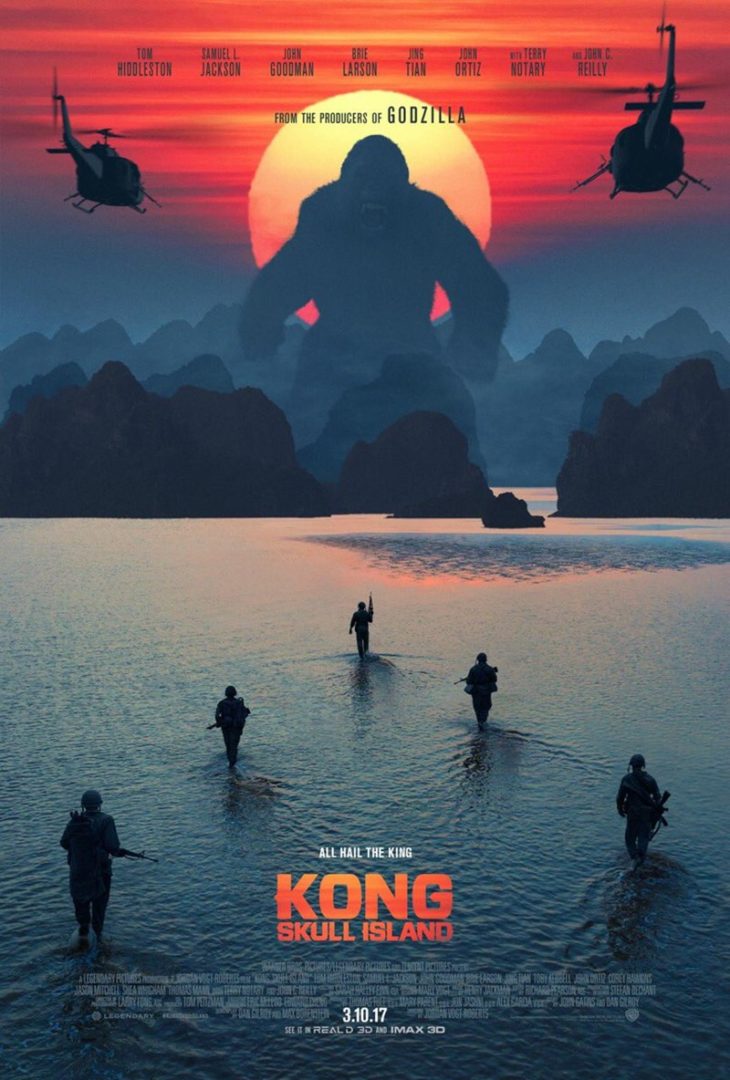 King Kong is the original summer blockbuster movie. A massive spectacle of cutting edge special effects for the time and a wild story, it set the bar for Universal Pictures and kickstarted a legacy. But these days? That version of the ape is downright tiny compared to what people crave these days in their big screen disaster porn.
Next year sees the king of Kong return, bigger than ever before because somebody needs to give Godzilla a proper right hook in the inevitable crossover kaiju movie. Here's the first trailer that stars the lonely god of Skull Island:
Warner Bros. Pictures and Legendary Pictures' "Kong: Skull Island" reimagines the origin of the mythic Kong in a compelling, original adventure from director Jordan Vogt-Roberts ("The Kings of Summer").

In the film, a diverse team of explorers is brought together to venture deep into an uncharted island in the Pacific – as beautiful as it is treacherous – unaware that they're crossing into the domain of the mythic Kong.
How's that, hey? Director Jordan Vogt-Roberts hasn't been shy with his ideas for this reboot, which features Kong as the last of his species and utterly alone. "A big part of our Kong was I wanted to make something that gave the impression that he was a lonely God," Vogt-Roberts said to EW last week.
He was a morose figure, lumbering around this island. Kong's always been a little bit tragic. You can't tell exactly from the still, but the way that he walks on the island, the way that he goes from place to place, I wanted to communicate something about his headspace and about the way that, in certain ways, he's the protector of this island and then in other ways he's killing time.
I'd also just like to point out that HOLY HELL LOOK AT THE SIZE OF THAT MONKEY! I'm going to need your biggest banana to help bait him into a trap…No, no that's too big. Kong: Skull Island hits cinemas next year on March 10, and stars Tom Hiddleston, Brie Larson, Samuel L. Jackson, Jing Tian, Corey Hawkins, Jason Mitchell, John Ortiz, Shea Whigham and Toby Kebbell.
And an army of special effects experts who have spent the last two years perfecting the art of gigantic monkey fur CGI. Probably.
Last Updated: November 17, 2016