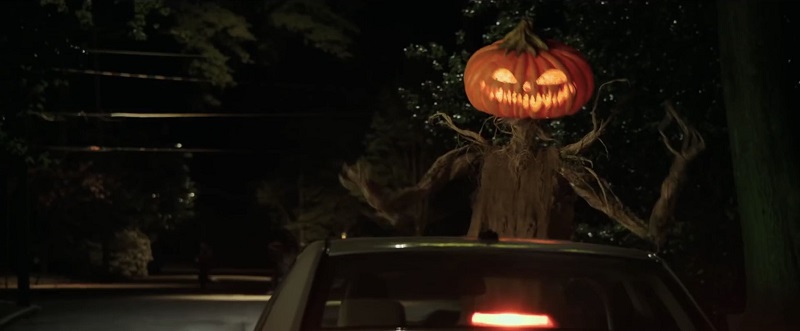 2015's Goosebumps movie turned out to be a surprise success when it played a twist on the typical R.L. Stine set of Halloween inspired children's books, by telling a ghost story that featured R.L. Stine himself (played by Jack Black). It was a fun idea that brought the character of Stine to life and only made the books more fun for kids.
The sequel to that film titled Goosebumps 2: Haunted Halloween is coming our way this October, but this time around features a completely new cast and premise, with R.L. Stine only referenced this time.
Written by Rob Lieber and directed by Ari Sandel, Goosebumps 2: Haunted Halloween takes place in a new town.  Sonny (Jeremy Ray Taylor) and his friend Sam (Caleel Harris) are getting ready for Halloween night when they stumble upon Stine's enchanted manuscript for the eponymous Goosebumps novel. Not knowing any better, they end up opening the book and unleashing even more ghouls and ghosts than the first movie. The film also stars Madison Iseman as the older sister and Ken Jeong as a Halloween obsessed neighbour who both try to help them out of their scary predicament.
Like you would expect from a Goosebumps story, it's more fun than it is scary and there is a definite emphasis on comedy here as the movie keeps things light for younger audiences. The movie looks like it can still be a lot of fun – but with a completely different writer, director and cast, it's unclear at this point if they will be able to recapture any of that same magic which made the first Goosebumps movie such a surprise. I can't believe I'm saying this, but this sequel could probably do with a little more Jack Black.
Last Updated: August 20, 2018