This article was sponsored. The editorial and content is entirely created in-house, unless otherwise specified.
2017 was an incredible year for horror. Reading that sentence, your mind probably immediately leaped to It, Annabelle: Creation, Split, and others. But when it comes to being truly horrific, demonic clowns, possessed dolls, and schizophrenic monsters had nothing on The Handmaid's Tale.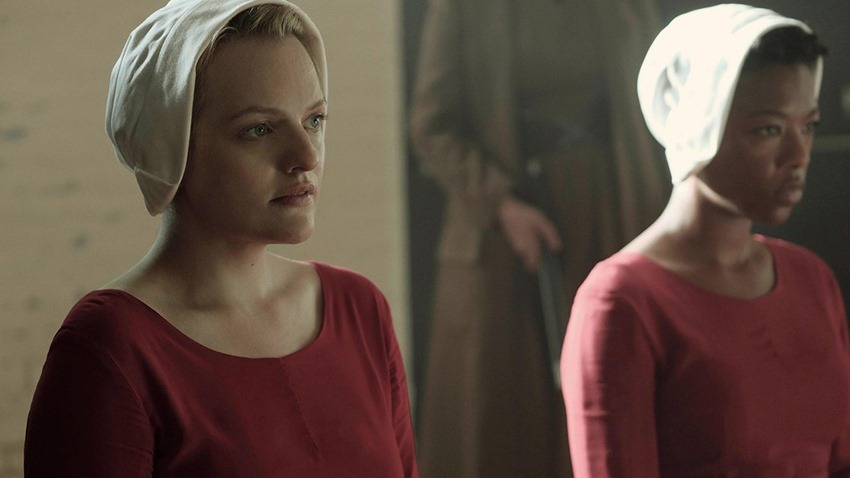 Based on Margaret Atwood's groundbreaking 1985 novel of the same name, the eight-time Emmy Award-winning series is billed not as a horror but as a dystopian drama. While watching it, you'll soon realize just how wrong that description is. When it comes to the aforementioned ghastly ghouls and murderous monsters of cinema, it doesn't matter how much they have you experiencing brief myocardial infarctions with their needle-drop jump scares, as there's always the comforting realization that when you walk out of the cinema or switch off the TV that you'll leave all that creepiness behind you as you know they're not real and they never ever will be. True horror though, the stomach-knotting stuff that The Handmaid's Tale traffics in so superbly, is a different story.
Over the course of 10 immaculately produced episodes we get to know Offred (Elizabeth Moss), once a vibrant young lady named June Osborne with a loving husband and young daughter, now condemned to a life of servitude and systemic rape. Set in a near future USA now renamed as Gilead, Offred's world is one in which the outright collapse of human fertility paved the way for radical Christian fundamentalists to seize power in their country through subterfuge and violence, enforcing extreme laws – based on their twisted interpretation of the Bible – through terror and bloodshed. Under this new class-based (complete with convenient colour-coded daily uniforms) Christian theonomic rule, homosexuality, adultery and many other new crimes are punishable by swift public execution while women are marginalized into not being able to hold jobs, own property, handle money or even read.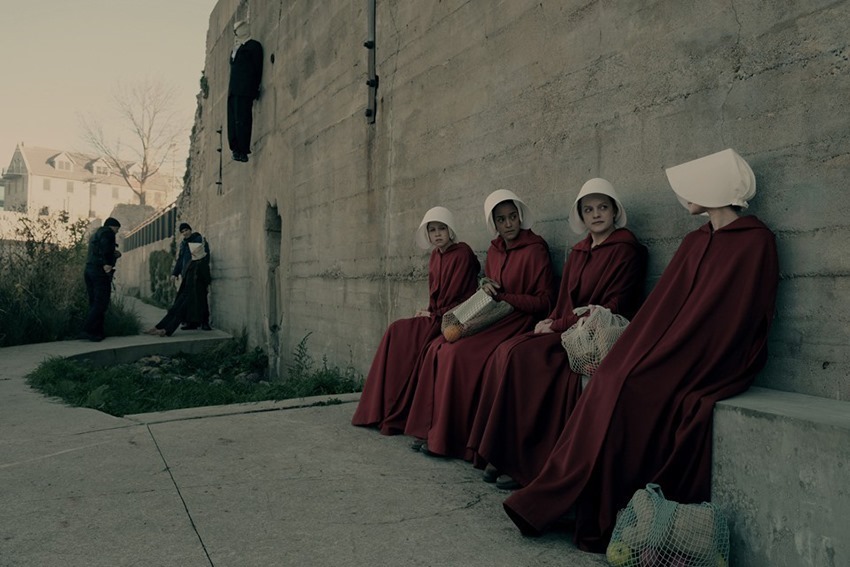 Of this subjugated female population, the scant few who against all odds are still fertile are forced to become handmaids to the new elite ruling class of wealthy and powerful Commanders and their wives. Watched like prisoners, the handmaids' sole function in life is to bear children for these leaders, conceived during the "Ceremony", a regularly staged event involving both the man and woman who want the child, but which divorced off of all its ceremonial smoke and mirrors is nothing short of ritualized rape. This is the life of Offred and the rest of her handmaid compatriots. A harrowing, soul-destroying life which seems devoid of any hope of recourse. That is until Offred learns through her shopping partner Ofglen (Alexis Bledel) of possible help or maybe even a means to escape Gilead to the refugee-welcoming embrace of Canada.
You would be forgiven if a hollow feeling just creeped into your stomach while reading that as you recognized some alarming familiarities. We live in a world in which average sperm count and fertility in Western men has plummeted in recent times, where public executions are still carried out in countries like Iran, Saudi Arabia, North Korea and Somalia. Ours is a world where the President of the United States of America wants to ban transgender people from proudly serving in the armed forces, where the same country has seen a gross normalization of public hatred of others encouraged by their brazen leaders and where women around the globe face daily brutalities in their home and workplace on top of being disenfranchised and undervalued. The Handmaid's Tale is not so much fictional allegory as it is a very real possibility – and that, that is true horror.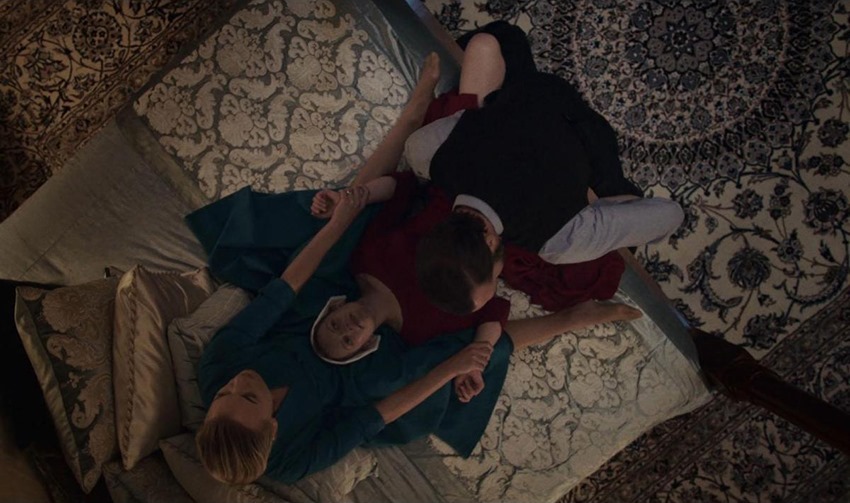 Helping to hammer all these horrific contemplations into your brain until it's all you can think about is a multiple award-winning production that is second to none on every level. All ten episodes boast arresting cinematography and masterful direction. Scripts are razor-wire tense and feature jaw-dropping twists and turns, offering a full and unforgiving gauntlet of emotions. The latter is brought to life through simply immaculate performances from its cast. Leading from the front is Moss' revelatory performance as Offred, with The Handmaid's Tale being the latest in a string of gut-wrenchingly powerful thespian triumphs for one of the best American actresses working today. Moss' Offred – as well as her June, shown through flashbacks that fill out the backstory of this tale – is immensely likeable, which intensifies exponentially the emotional response elicited from watching her shoulder her terrible existence.
As Commander Fred Watford and his wife Serena Joy, the powerful couple whom Offred serve as handmaid, Joseph Fiennes and Yvonne Strahovski bring layers of acting that will have you questioning their motives constantly. Bledel is equally brilliant as Ofglen, while Samira Wiley as June's best friend Moira is a bittersweet ray of light. Then there's O.T. Fagbenle as June's husband Luke, lost to her in the opening minutes of the show; Madeline Brewer as Ofwarren/Janine, a handmaid driven mentally unstable by her experiences but who is still forced endure her duties; Max Minghella as Nick, Commander Waterford's driver who may know more than he is letting on; and Ann Dowd as Aunt Lydia, the brutal female overseer of the handmaids. All of these brilliant actors turn in show-stopping performances worthy of the many nominations and wins they've earned as an ensemble.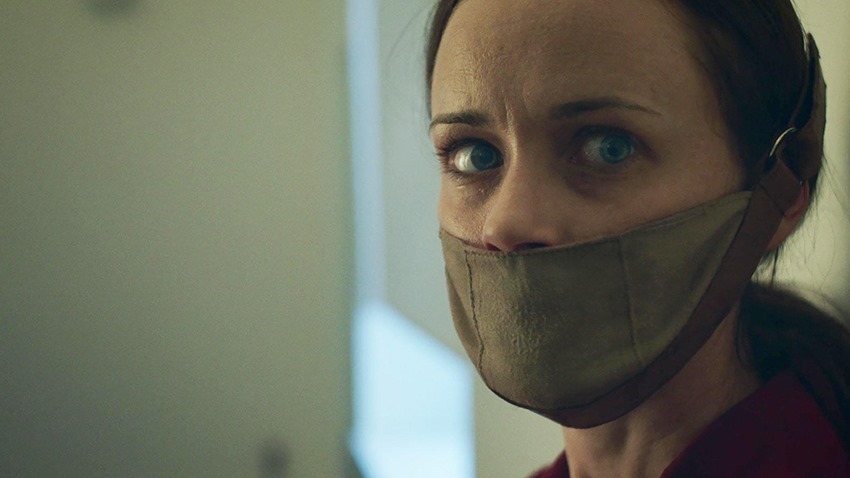 That combination of characters brought to life so starkly and believably, combined with top-drawer direction and writing that pounds ahead with grim determination without once faltering across the entirety of its first season, leaves The Handmaid's Tale as a technical marvel. It's unflinching storytelling will wrack you for days on end after watching it. Luckily for several of you watching this show unfold, you won't have to experience first-hand the harsh brutality of what's happening to these characters, but you will get a huge taste of it emotionally. The very best examples of fiction, the ones that will always be considered classics, are those that provoke a strong reaction from their consumers, and that is definitely the case here.
Despite me being very confident in proclaiming The Handmaid's Tale the best TV series of last year (and several other years, to be honest), I know it will not be for everybody – it's just too much of a deathly grim and heartbreaking watch for folks of more sensitive constitutions. But perhaps that's why it's even more important that everybody watches it. As you learn the backstory of how Gilead replaced the USA, you realize that most of it happened simply because people looked the other way when it came to all the smaller things, until – too late – they all added up to some very big things. So yes, The Handmaid's Tale is often uncomfortable to watch, but it's also important that we do as it's a bold call to arms to not allow the seemingly unbelievable horrors of this fiction to become our reality.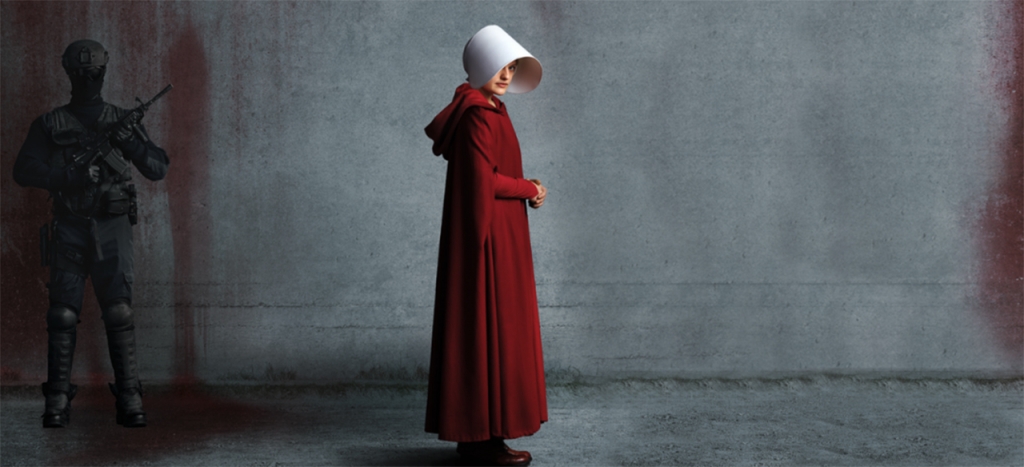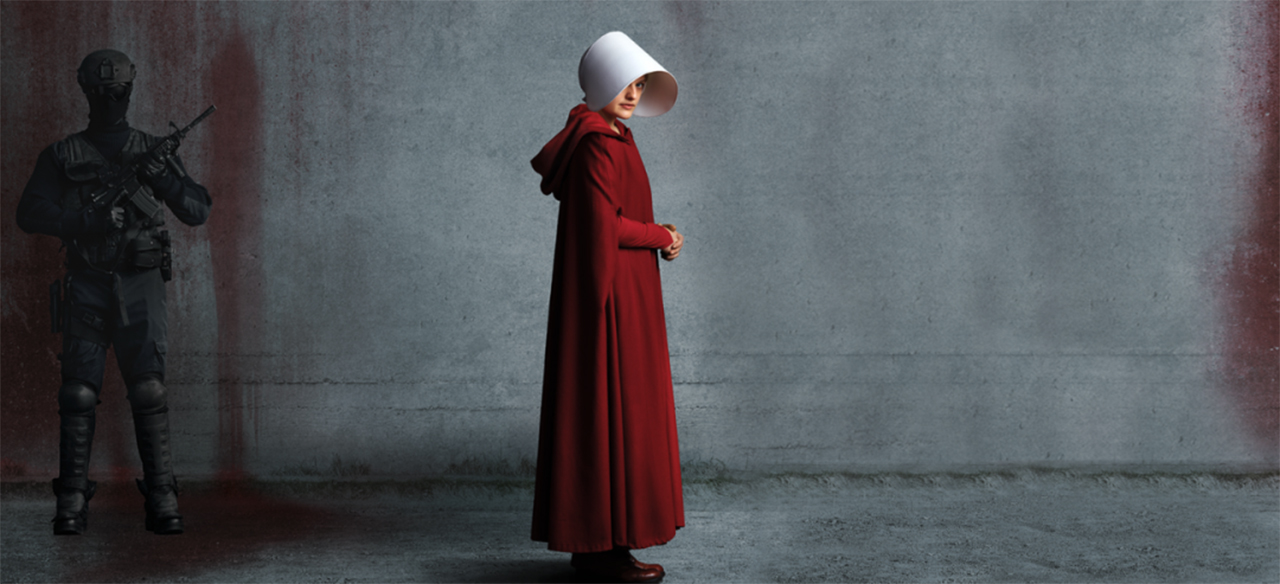 The full 10-episode first season of The Handmaid's Tale is now available to stream locally exclusively on Showmax.
Last Updated: May 31, 2018