Have you ever watched director Harold Ramis' 1994 fantasy-comedy classic Groundhog Day and hoped that the sardonic Bill Murray was replaced by a mean blonde sorority girl, specifically one played by newcomer Jessica Rothe? Maybe your wishful thinking took it further still to also wish she was stuck in weird a 24-hour time loop on her birthday, but one which only resets when she gets brutally killed by a mystery babyface mask-wearing assailant?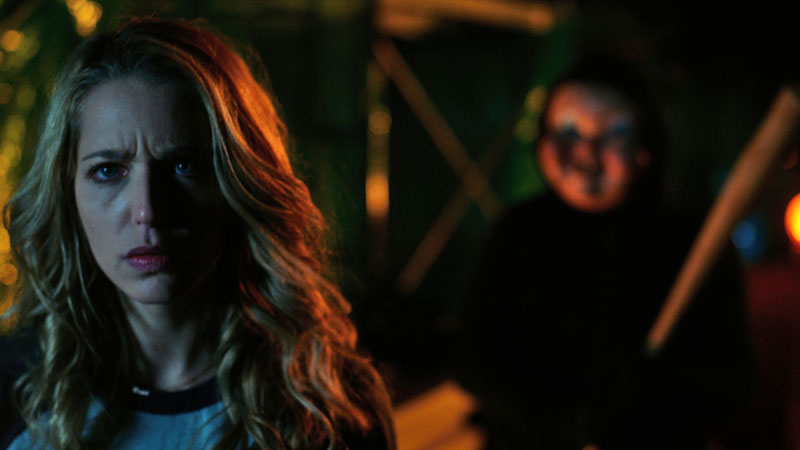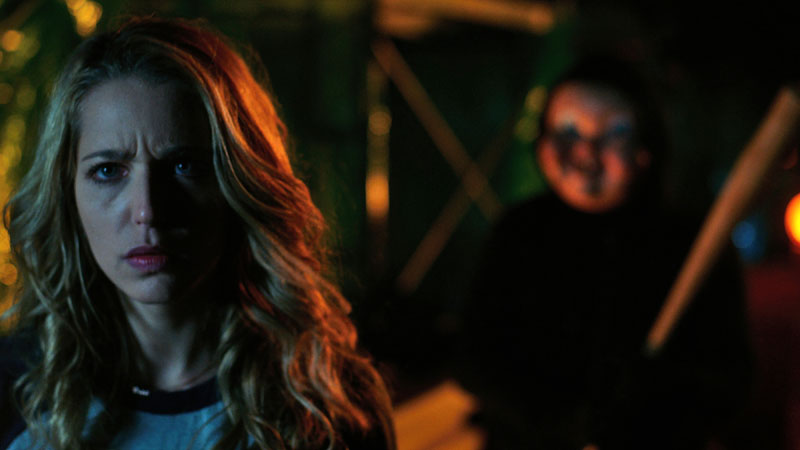 If so, you've clearly either consumed too much or not enough pharmaceuticals. Or you're Scott Lobdell, the veteran comic book creator turned fledgeling screenwriter who has had his comedy-horror flick Happy Death Day stuck in development hell for a decade now. Luckily, mega-successful microbudget studio Blumhouse Productions came to the rescue and the flick is now finally slashing its way into cinemas (and it's already made a *cough* killing at the US box office).
From its very first opening moments – a record-skipping riff on the studio fanfare – you can tell that director Christopher Landon (Scouts Guide to the Zombie Apocalypse, Paranormal Activity: The Marked Ones) is just looking to have some fun here. And occasionally scare a teeny tiny amount of urine out of your body. Horror-phobes shouldn't be too worried though, as while there is a handful of yelp-worthy jump scares and a few hair-raising beats, Happy Death Day keeps things relatively PG-13 and won't exactly having your checking under your bed before you go to sleep.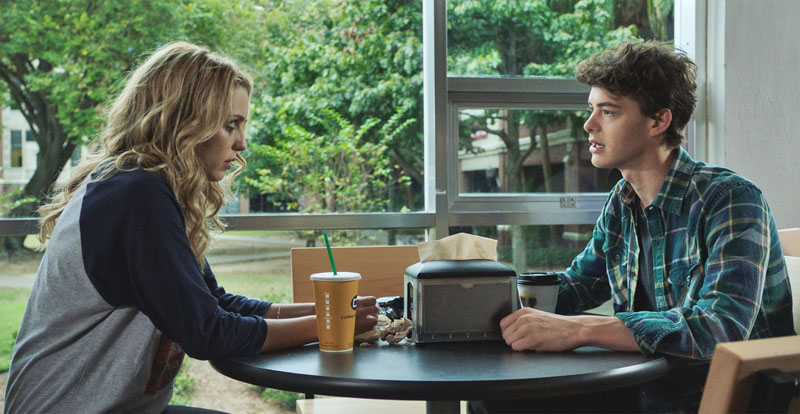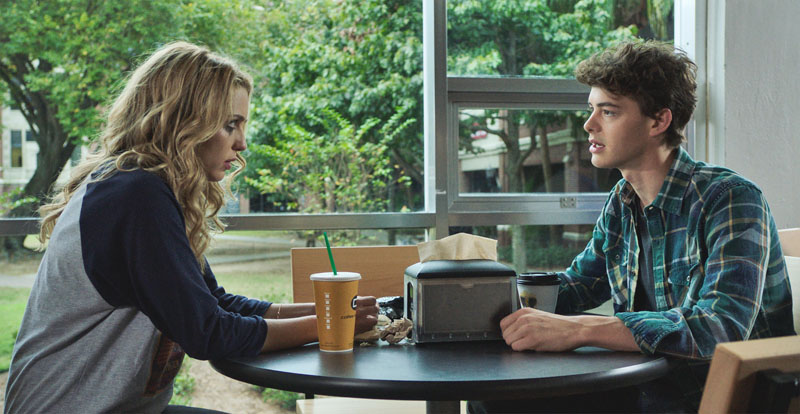 Instead, most of the film's stabby-stabby action is played for grinning thrills and whoops, and a lot of this enthusiastic pep finds its source in Rothe, as the newcomer actress gives a very game performance as stuck-up sorority girl Theresa "Tree" Gelbman. Waking up in the dorm room of nice guy, below-her-level classmate Carter (Israel Broussard) after a night of amnesiac bacchanalia at the start of every time loop reset, Tree is forced to try and solve her own murder. Unfortunately for her, this is a laughably long list of suspects thanks to her general unpleasantness. Fortunately for us having to sit through it all, her repeated engagements with nice guy Carter may just be helping her see the error of her self-absorbed ways.
All of this leaves Landon and Lobdell with a tricky balancing act of tones and genre tropes, which they actually pull off for the most part. A mid-film montage of Tree eliminating possible suspects is a highlight of just how much fun can be had with the horror concept, but it does get just a little too silly in places. So too while Lobdell's script will mostly keep you guessing when it comes to its central murder mystery – although the clues for its final few twists are strewn all around – it also hits a few notes that are a bit too by-the-numbers.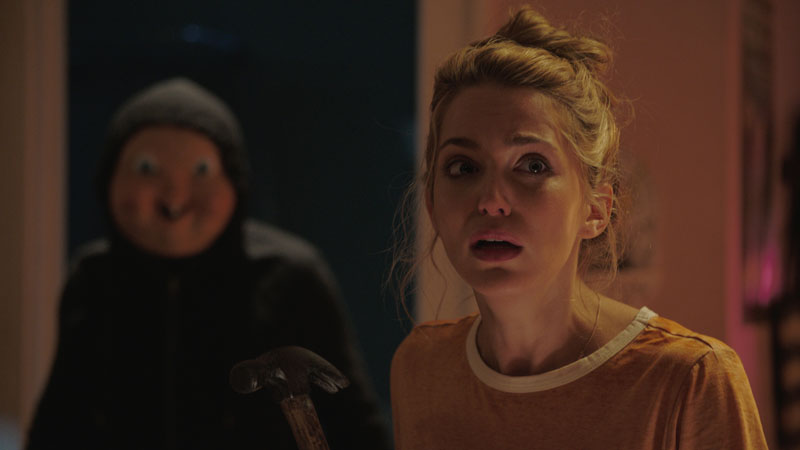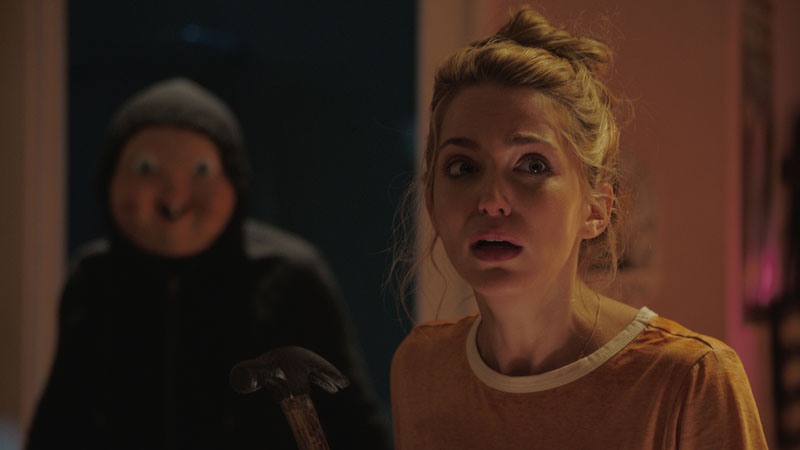 One rather important revelation about Tree's past that ties into her current situation is also very hard to piece together logically unless you pay careful attention, as the scene isn't framed or edited as tightly as could have been. You won't be seeing any of the cast's names popping up on any Best Actor shortlists anytime soon – though Rothe will definitely earn some fans here as she impressively runs the full college girl spectrum – but nobody really does anything criminal either.
And that's essentially Happy Death Day in a nutshell. The juxtaposition of guffaws and yelps is nothing new for the genre – you've seen scarier horror, you've seen funnier comedy, and you've definitely seen better tales of self-realization. But there's also a very palpable sense of ebullience ever-present throughout the production that is undeniably infectious. This is the very definition of lightweight, popcorn-munching, recyclable good time cinema that can be enjoyed by nearly anybody.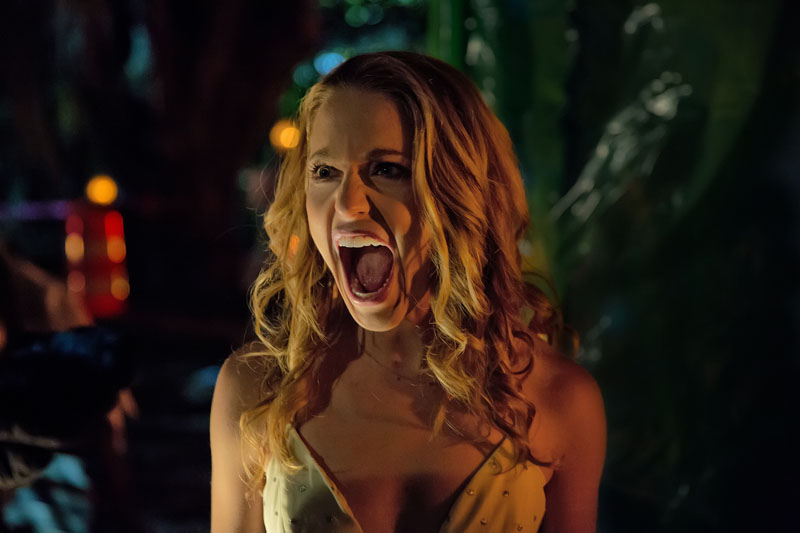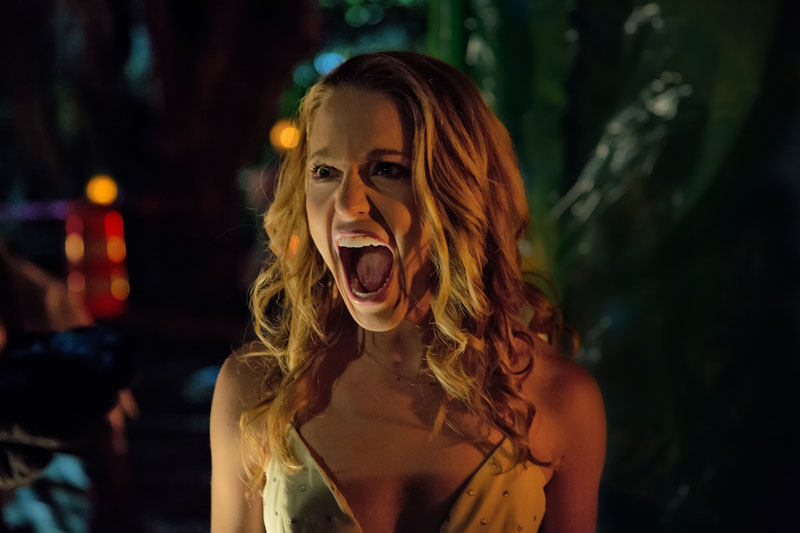 Landon and co are not trying to run from the unavoidable sense of breezy familiarity, even being self-aware to poke fun at the Groundhog Day reference. They are definitely also not trying to make a landmark film for the ages. Instead, they are just leaning into their admittedly absurd concept and having a blast with it all. Simply put: Stab. Laugh. Repeat.
Last Updated: October 20, 2017
Happy Death Day

Essentially a self-aware horror-comedy riff on Groundhog Day, Happy Death Day is simply a breezy fun time at the cinema. Although not offering anything too memorable, a charming lead turn by newcomer Jessica Rothe, and a good balance of PG-13 chills and laughs, makes this one a definite crowd pleaser.