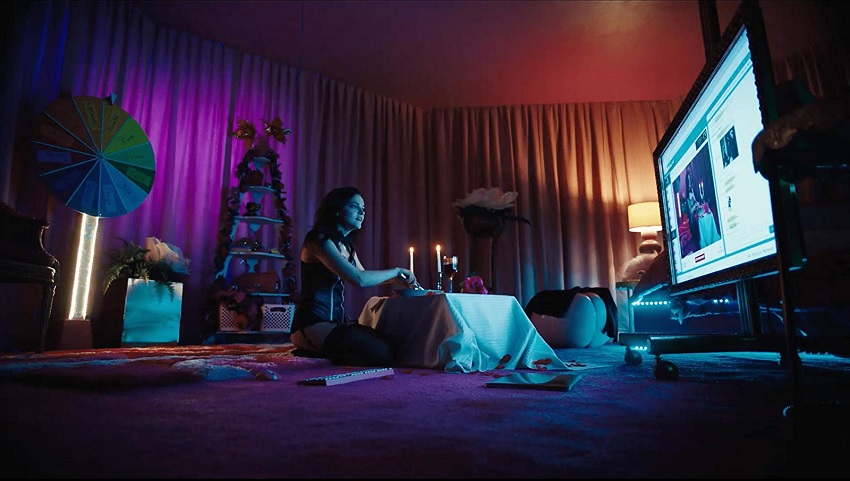 I'm a big fan of Blumhouse Productions and their quirky, inventive movies. The small-budget horror/thriller production company has been on a tear the last few years, even winning an Oscar with Get Out in 2017, and have cracked the $100 million mark at the box office three times this year alone with Insidious: The Last Key, The First Purge, and the Halloween reboot. And one of their newest features is coming soon to Netflix.
Cam is the upcoming thriller/horror that stars Madeline Brewer (The Handmaid's Tale, Orange Is the New Black), and is the feature debut of director Daniel Goldhaber and screenwriter Isa Mazzei. Brewer plays Alice, a camgirl on the rise whose show is hijacked by a woman who looks and sounds inexplicably like her. Her doppelganger starts to push the boundaries even further than Alice would've dared, taking over every aspect of her online presence, and forcing Alice to unravel the mystery behind her duplicate before she ruins her life for good.
The official plot synopsis is as follows: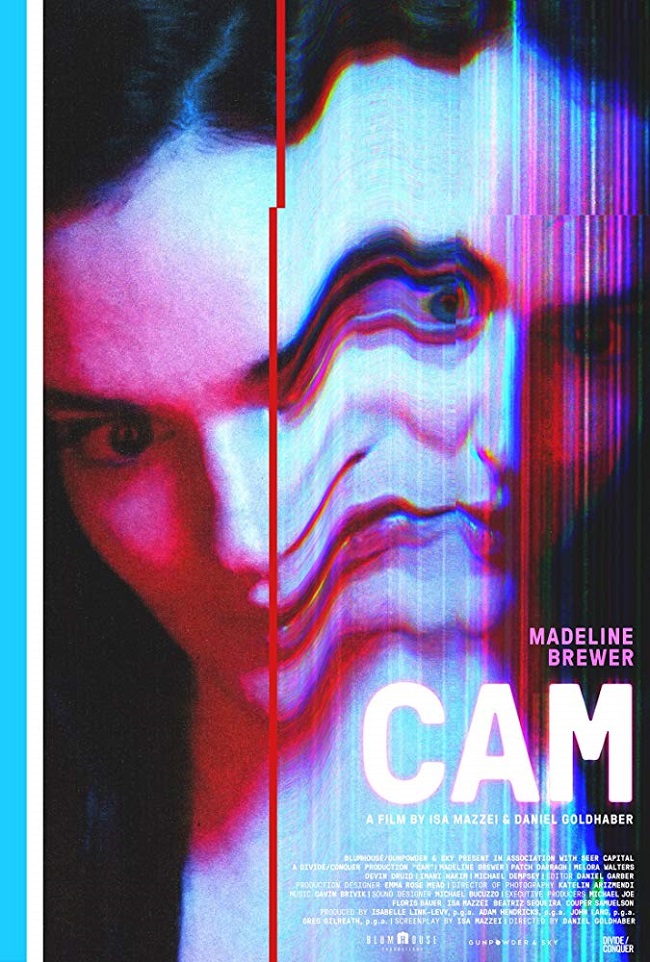 Cam is a psychological thriller that follows Alice (Brewer), an ambitious camgirl, who wakes up one day to discover she's been replaced on her show with an exact replica of herself. As this copy begins to push the boundaries of Alice's internet identity, the control that Alice has over her life, and the men in it, vanishes. While she struggles to regain what she's lost, she slowly finds herself drawn back to her show and to the mysterious person who has taken her place.
Let's take a look – but before we do I should warn you that even though this isn't a red-band trailer, it could be a touch NSFW if you're in an open-plan office:
This looks like a surreal, neon-coloured nightmare – and I'm also extremely grateful that the trailer doesn't give too much away. This is a movie that'll you watch to see the mystery unravel, and just how far it'll take you down the rabbit hole in the process. Oh wait, I just got it… her name is Alice, and the cam is the looking glass.
What do you think?
Cam is set to premiere on Netflix on 16 November. It also stars Patch Darragh, Melora Walters, Devin Druid, Imani Hakim, Michael Dempsey, and Flora Diaz.
Last Updated: November 12, 2018