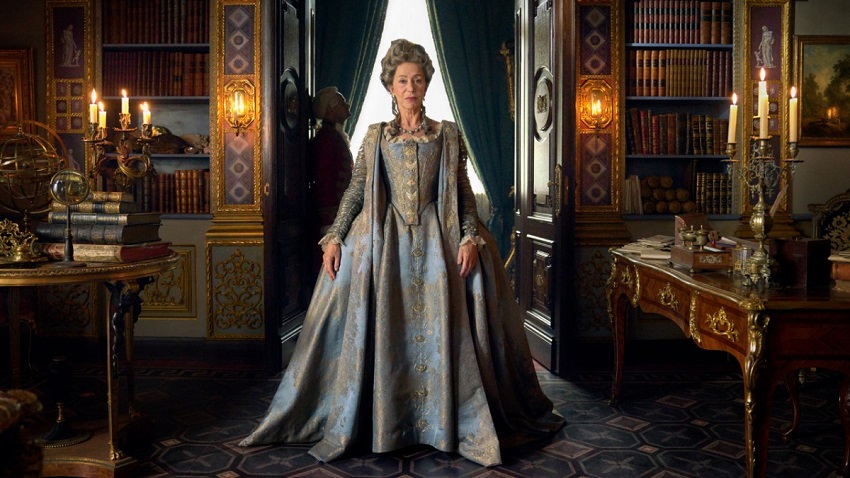 Catherine the Great is HBO's upcoming four-part miniseries about the rise and fall of, unsurprisingly, Catherine the Great – it's right there in the title isn't it.
Now for a brief history lesson: Catherine II, born in Prussia in 1729 as Princess Sophie Friederike Auguste von Anhalt-Zerbst-Dornburg, ruled as the Empress of Russia from July 1762 to November 1976 (the country's longest ruling female leader) before being deposed in a coup. Not an unfair end seeing as she rose to power the exact same way when she deposed her husband, Peter III, six months after he took power following the death of Empresses Elizabeth.
She received the appellation 'the Great' due to Russia rising to become one of the great powers of Europe under her rule, which she achieved by transforming the Russian government system and modernising all facets the country to bring it more in line with advances in Western Europe and the ideals of the Enlightenment. And, because this was the 18th century, plenty of blood as she expanded Russia's borders.
She was a remarkable women, so it's only fitting that Dame Helen Mirren (who won the Oscar for her portrayal of Queen Elizabeth II in 2006's The Queen) is leading this story of her life and times.
The miniseries' official synopsis is as follows:
Oscar-winner Helen Mirren will lead miniseries Catherine the Great as the tumultuous monarch and politician who ruled the Russian empire and transformed its place in the world in the 18th century. The four-part historical drama will follow the end of Catherine's reign and her affair with Russian military leader Grigory Potemkin [Jason Clarke] that helped shape the future of Russian politics.
Let's take a look:
If you've seen a period-piece drama before then everything you've just seen is familiar to you – nobles, fancy costumes, and British accents (some better than others, looking at you Jason Clarke).
However this miniseries is anchored on its lead, and Mirren looks to be delivering a sterling performance as one of the most powerful and fascinating women the world has ever seen. I'm not the biggest fan of historical dramas, but the strength of this alone has piqued my interest.
Catherine the Great will premiere on 21 October. It also stars Gina McKee, Rory Kinnear, Joseph Quinn, Richard Roxburgh, Kevin McNally, and Thomas Doherty.
Last Updated: September 9, 2019