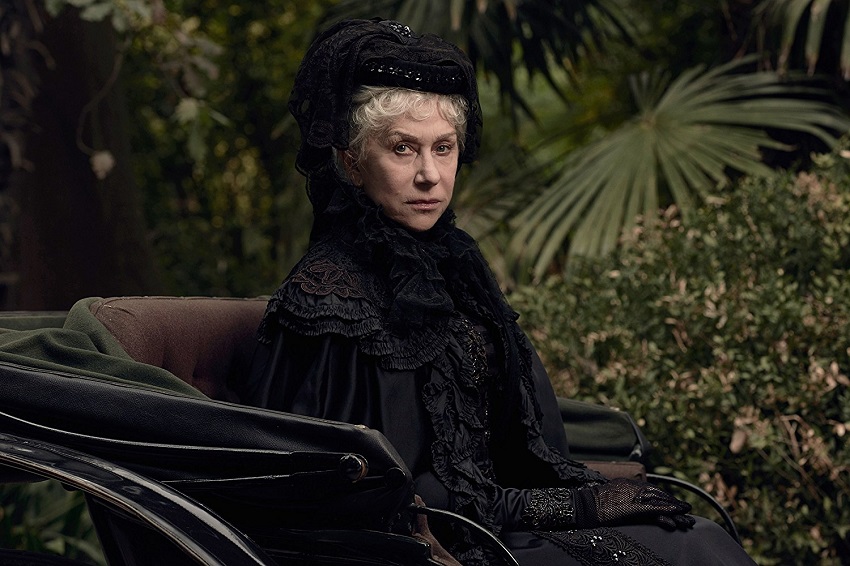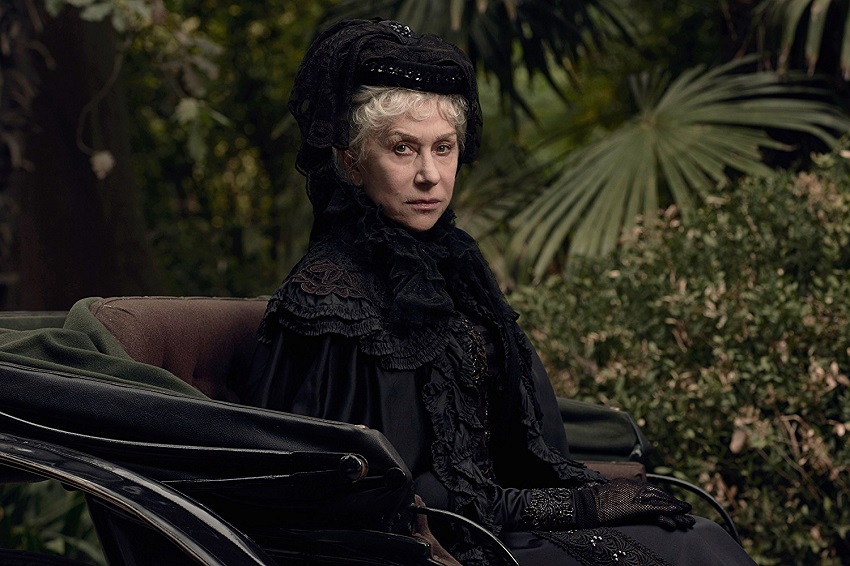 The Winchester Mystery House is a massive, eccentrically-built mansion in California that's popularly dubbed "the most haunted house in America", and was owned by Sarah Winchester – widow of gun magnate William Wirt Winchester, of the Winchester Repeating Arms Company. It was under construction in some form or another from 1884 until her death in 1922, and she firmly believed that the house was haunted by the ghosts of all those killed by Winchester firearms.
This slice of Americana serves as the backdrop for the upcoming horror movie Winchester: The House That Ghosts Built. Helen Mirren stars as Sarah Winchester, the widow haunted by the ghosts of the slain and who is frantically constructing her home as a means to both house the spirits and protect herself from them. However others believe she's simply suffered a mental break, an understandable concern seeing as she owned half of the Winchester Company, and a psychologist (Jason Clarke) is sent to evaluate her. However as with all good horror movies, things are never that simple.
The plot synopsis is as follows:
After the sudden death of her family, firearms heiress Sarah Winchester becomes convinced that she's haunted by the souls of those killed by guns. Winchester then decides to build an enormous mansion that's designed to keep the evil spirits at bay. When skeptical psychiatrist Eric Price visits the estate to evaluate her state of mind, he soon discovers that her obsession may not be so far-fetched after all.
Let's take a look:
I'd say that this looks like a standard haunted house horror movie, except for the fact that you've got the Oscar, Golden Globe, and Emmy-award winning Helen Mirren in the lead which immediately elevates the whole affair. She looks to be bringing yet another strong performance to the fore, as does the rising Jason Clarke opposite her. The period-piece setting instantly makes the whole movie just look creepier, and yes, I jumped at the end there.
What do you think?
Winchester: The House That Ghost Built is due for release in the US on 2 February 2018. Directed by Michael and Peter Spierig (Daybreakers, Predestination), who also assisted with the script from Tom Vaughan (Playing House), it stars Helen Mirren, Jason Clarke, Sarah Snook, Angus Sampson, Laura Bent, Tyler Coppin, and Dawayne Jordan.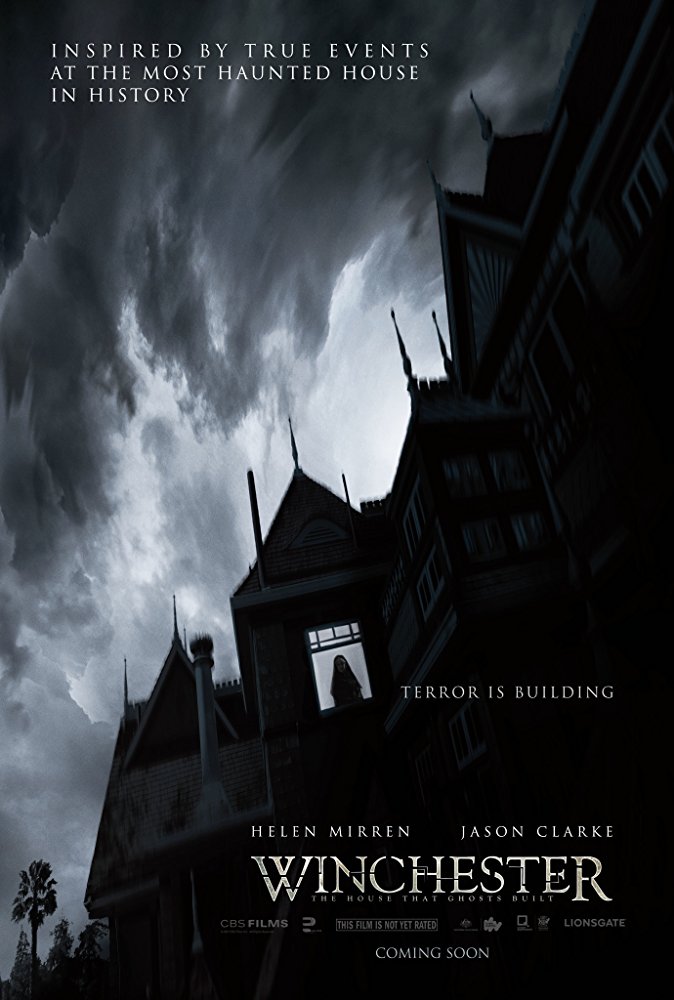 Last Updated: October 25, 2017