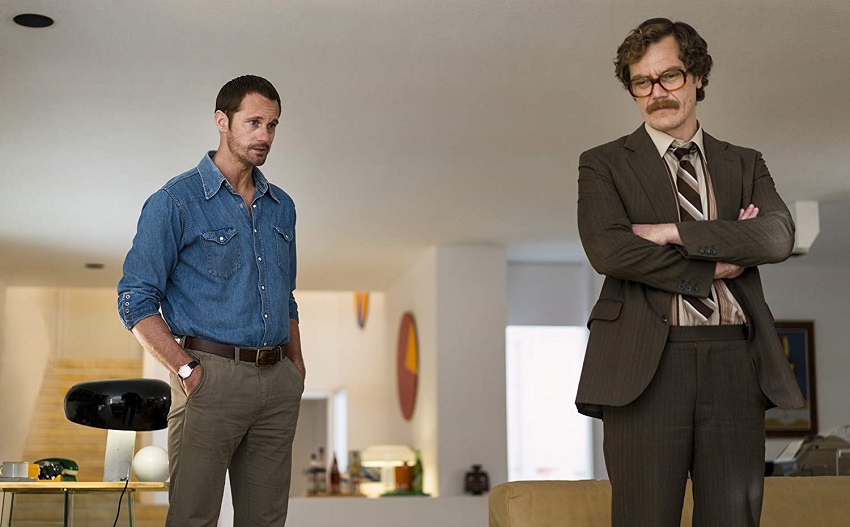 Hot off the success of their stellar adaption of The Night Manager, the BBC and AMC have teamed up once more to adapt another John le Carré novel, The Little Drummer Girl, into a miniseries – and the first trailer is here.
First published in 1983, the novel is set in the '70s and follows a young, left-wing, radical British actress vacationing in Greece. There she encounters a charming stranger who has a much bigger goal in mind than some holiday fun – he's an Israeli intelligence officer who wants to use her to track down the leader of a Palestinian terrorist group responsible for a number of bombings. She manages to gain access to the group and subsequently heads to a Palestinian refugee camp for training, but during the course of her training she becomes even more sympathetic to the Palestinian plight, and her loyalties are gravely tested.
This does in fact remind me a bit of The Night Manager with its unprepared protagonist similarly becoming both a spy and a pawn in a much larger game. I'm sure all involved are hoping this adaption will match the success of The Night Manager, which ended up winning three Golden Globes – for Best Actor, Best Supporting Actor, and Best Supporting Actress for Tom Hiddleston, Hugh Laurie, and Olivia Coleman respectively – and two Emmys in 2016. They're well positioned for that with a cast headlined by Florence Pugh (Lady Macbeth), Alexander Skarsgård (Big Little Lies), and Michael Shannon (Nocturnal Animals).
Here's the plot synopsis for the novel (via Amazon):
On holiday in Mykonos, Charlie wants only sunny days and a brief escape from England's bourgeois dreariness. Then a handsome stranger lures the aspiring actress away from her pals—but his intentions are far from romantic. Joseph is an Israeli intelligence officer, and Charlie has been wooed to flush out the leader of a Palestinian terrorist group responsible for a string of deadly bombings. Still uncertain of her own allegiances, she debuts in the role of a lifetime as a double agent in the "theatre of the real."
Let's take a look:
We don't see much, but it's enough to make me interested – particularly since the same production team behind The Night Manager is involved with this and it's directed by none other than Park Chan-Wook (Oldboy, The Handmaiden).
The Little Drummer Girl will be airing in the US on 19 November. It also stars Clare Holman, Kate Sumpter, Charles Dance, Simona Brown, and Max Irons.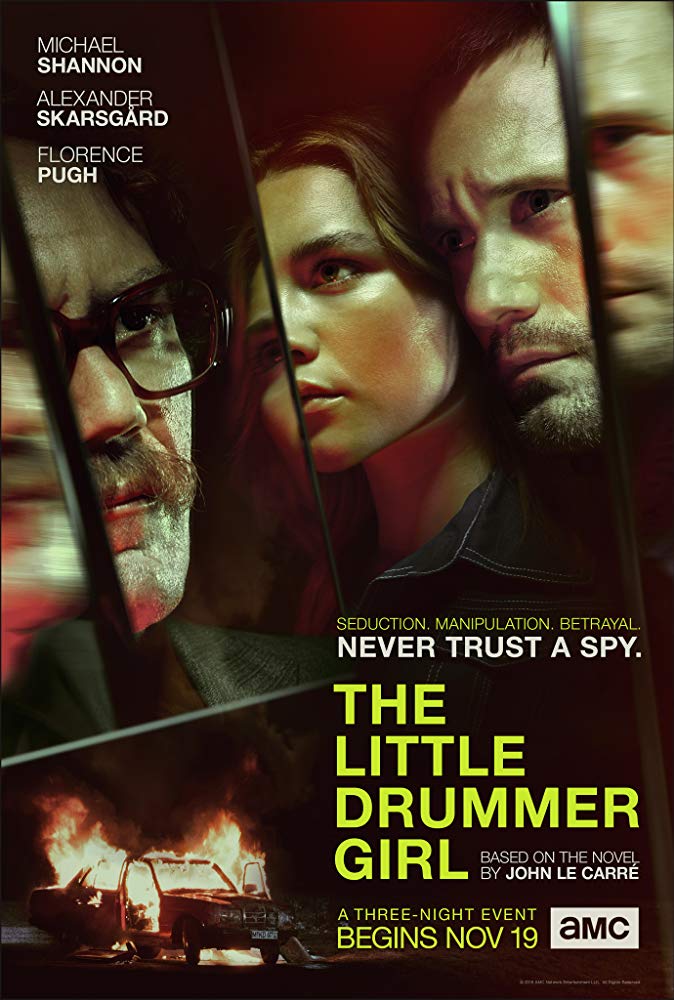 Last Updated: October 9, 2018