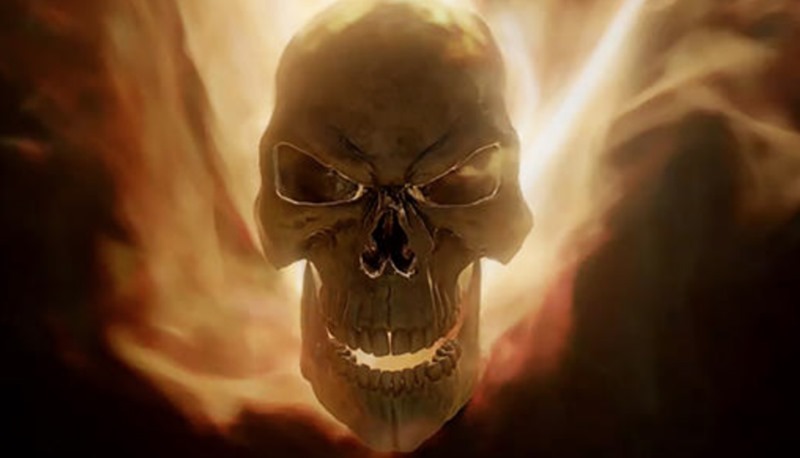 I've always thought of Ghost Rider as a character who worked well across multiple incarnations. The first supernatural version of the character to sport a skull on fire was Johnny Blaze back in the 1970s, with Daniel Ketch arriving in 1990 and Alejandra in 2011. But right now? The mantle of Ghost Rider belongs to Robbie Reyes, a speed demon on four wheels who is still relatively new to the Marvel scene.
Reyes arrived back in 2014, and he's still riding strong with enough horsepower to propel the character onto the small screen in the upcoming fourth season of Agents of S.H.I.E.L.D. Only this time, it won't be Nicolas Cage screaming at viewers as his face spontaneously erupts (SPECIAL EFFECTS ARE FOR LOSERS AND NON-METHOD ACTORS!).
It'll be Gabriel Luna that you see donning a familiar jacket and hopping into a demonic muscle car. Here's a first look at him, courtesy of Marvel. "As always, we are going to put our own spin on the character," executive producer Jed Whedon said to Marvel.
We are staying true to the comics in the places where we feel like it's really important — we love the character's family dynamic and the East L.A. kid in him.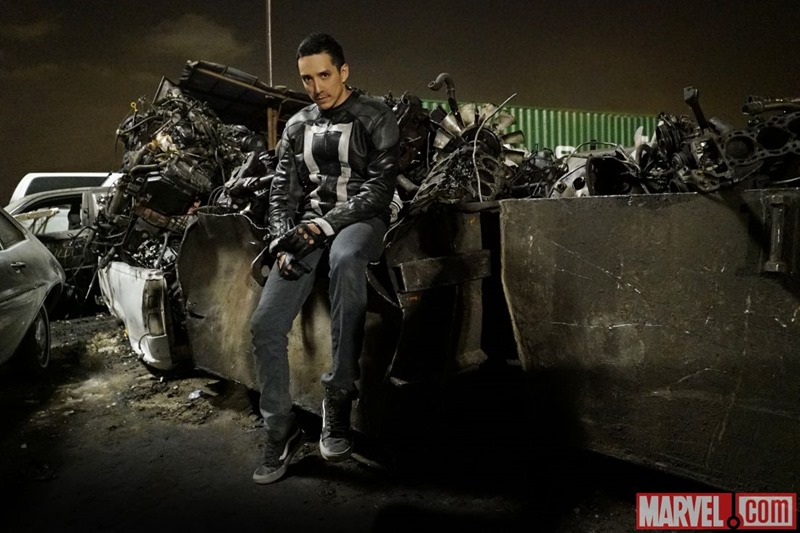 Hey he looks pretty cool actually! The fact that Agents of S.H.I.E.L.D is going for the Robbie Reyes version of Ghost Rider might actually be its biggest strength. For starters, even though most of us would like to forget about it, I genuinely cannot fathom anyone but Nicolas Cage portraying the motorcycle version of Ghost Rider on any screen. Marvel can now easily avoid those comparisons however with Reyes. Here's some "found footage" from EW as well of the new Ghost Rider.
It's also the best shot that we'll ever see of the character getting a live-action adaptation, as Ghost Rider probably doesn't exactly fit into the grander scheme of the Marvel Cinematic Universe. Right now at least. But with Agents of S.H.I.E.L.D finally doing its own thing instead of being a cheap vehicle for the MCU at large, it's a great addition to that cast. And I loves me some supernatural angles.
Agents of S.H.I.E.L.D starts its fourth season on September 20.
Last Updated: September 5, 2016